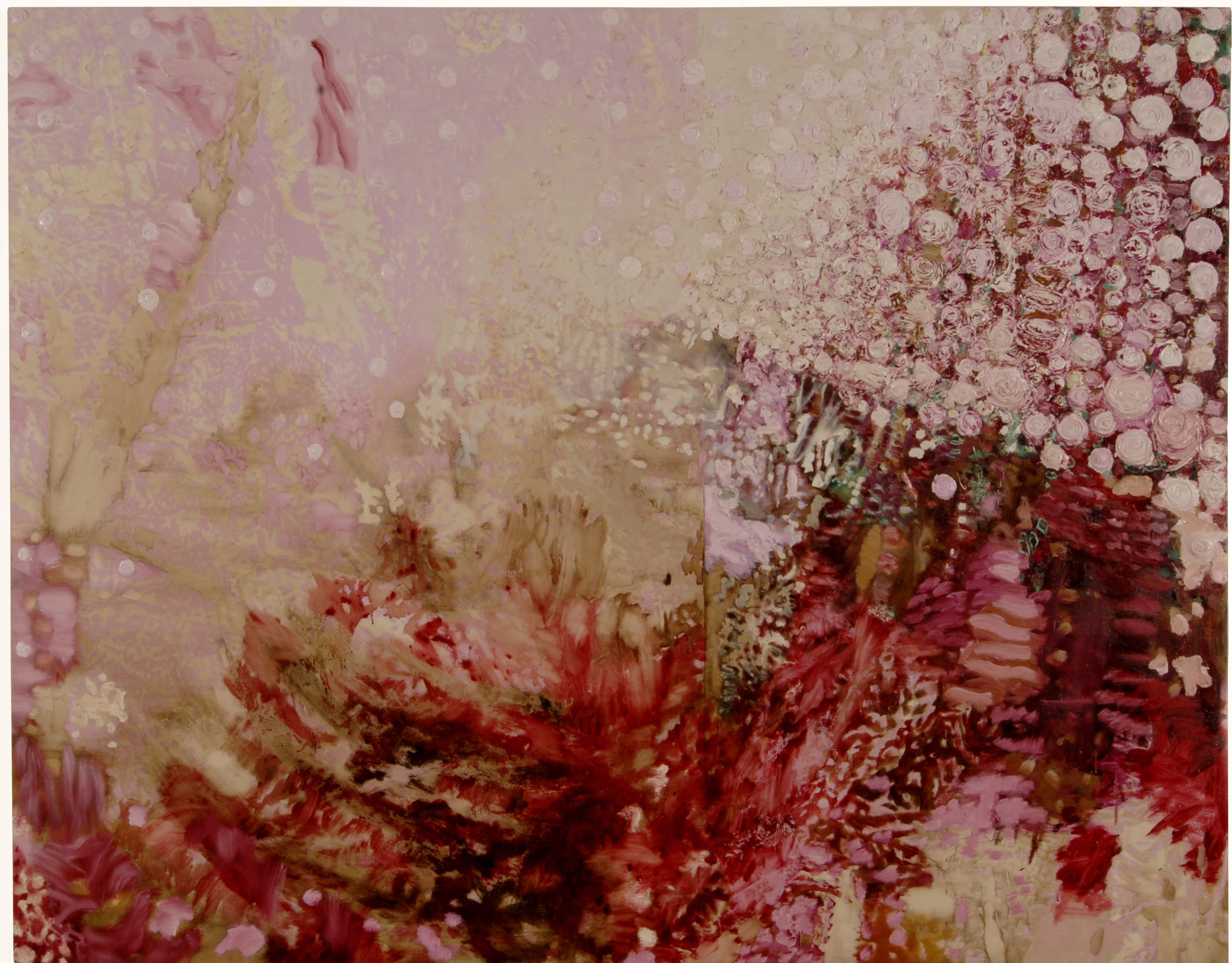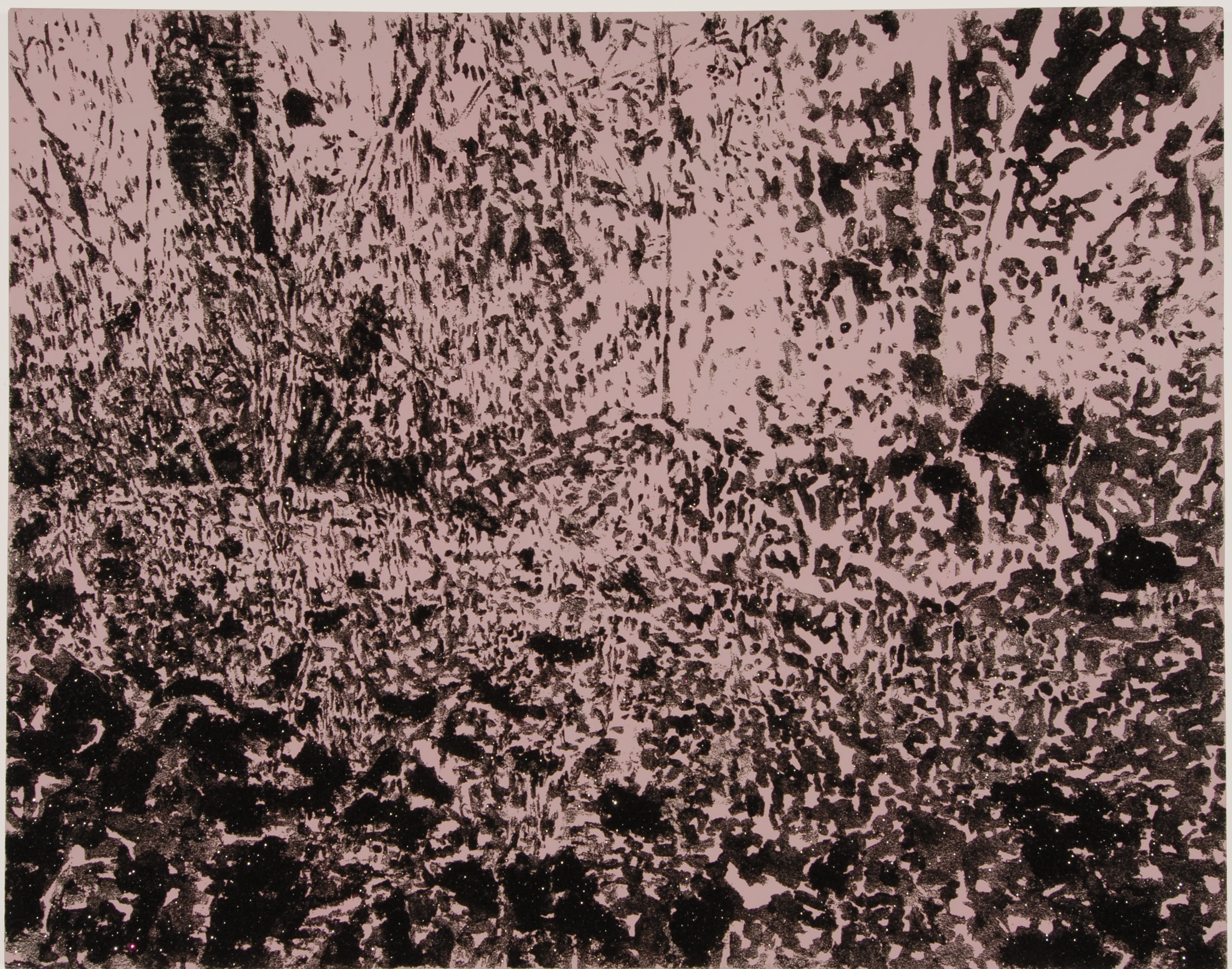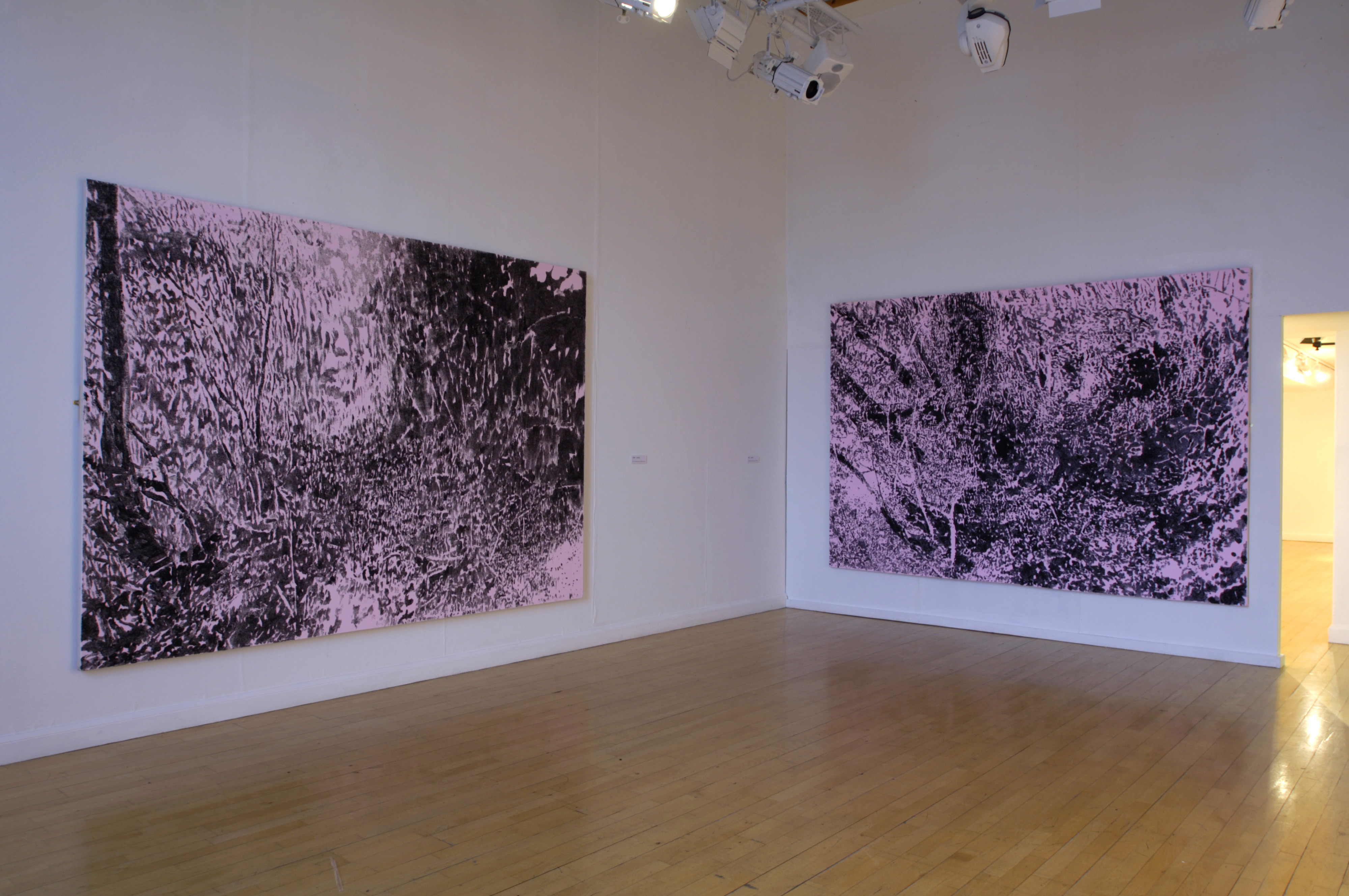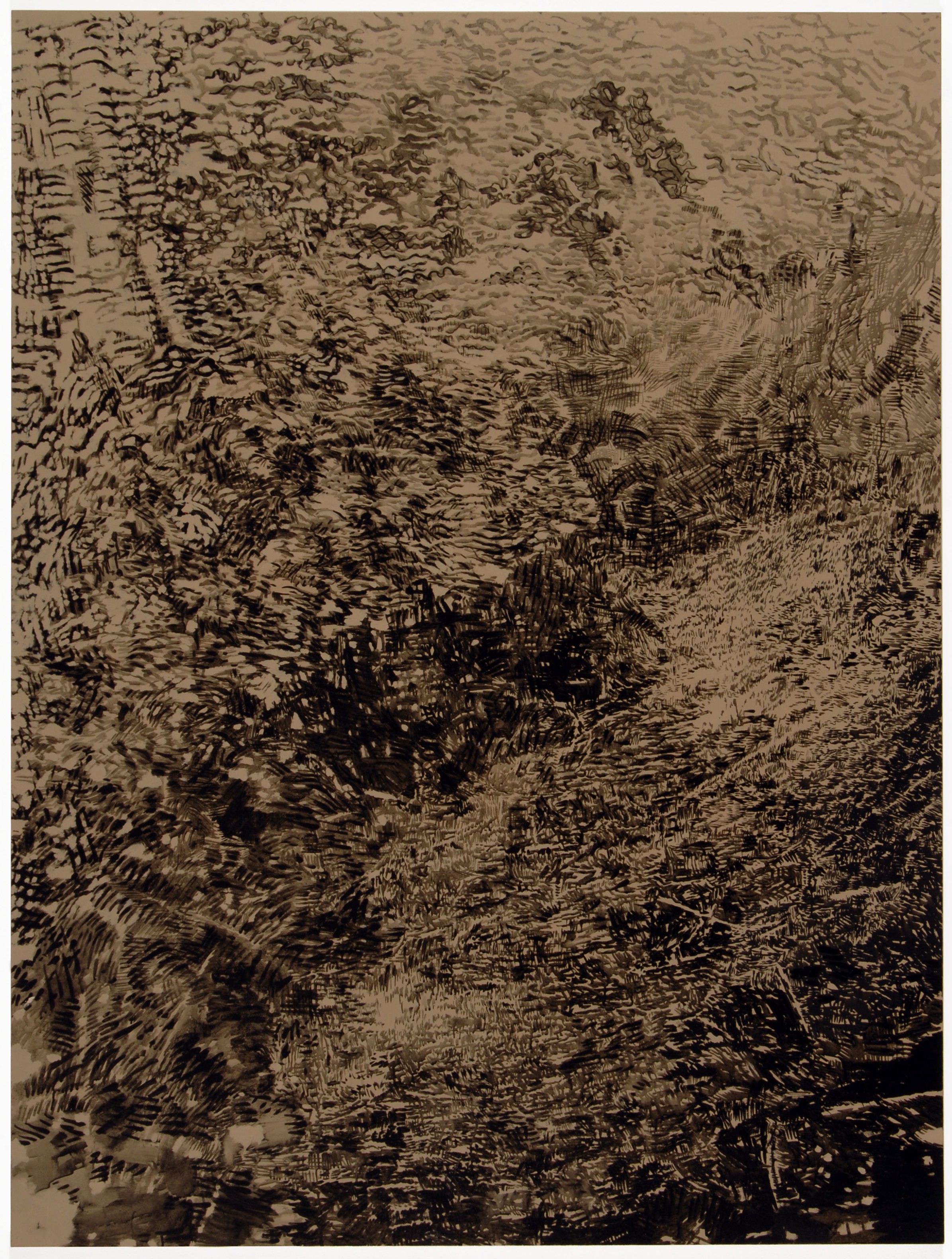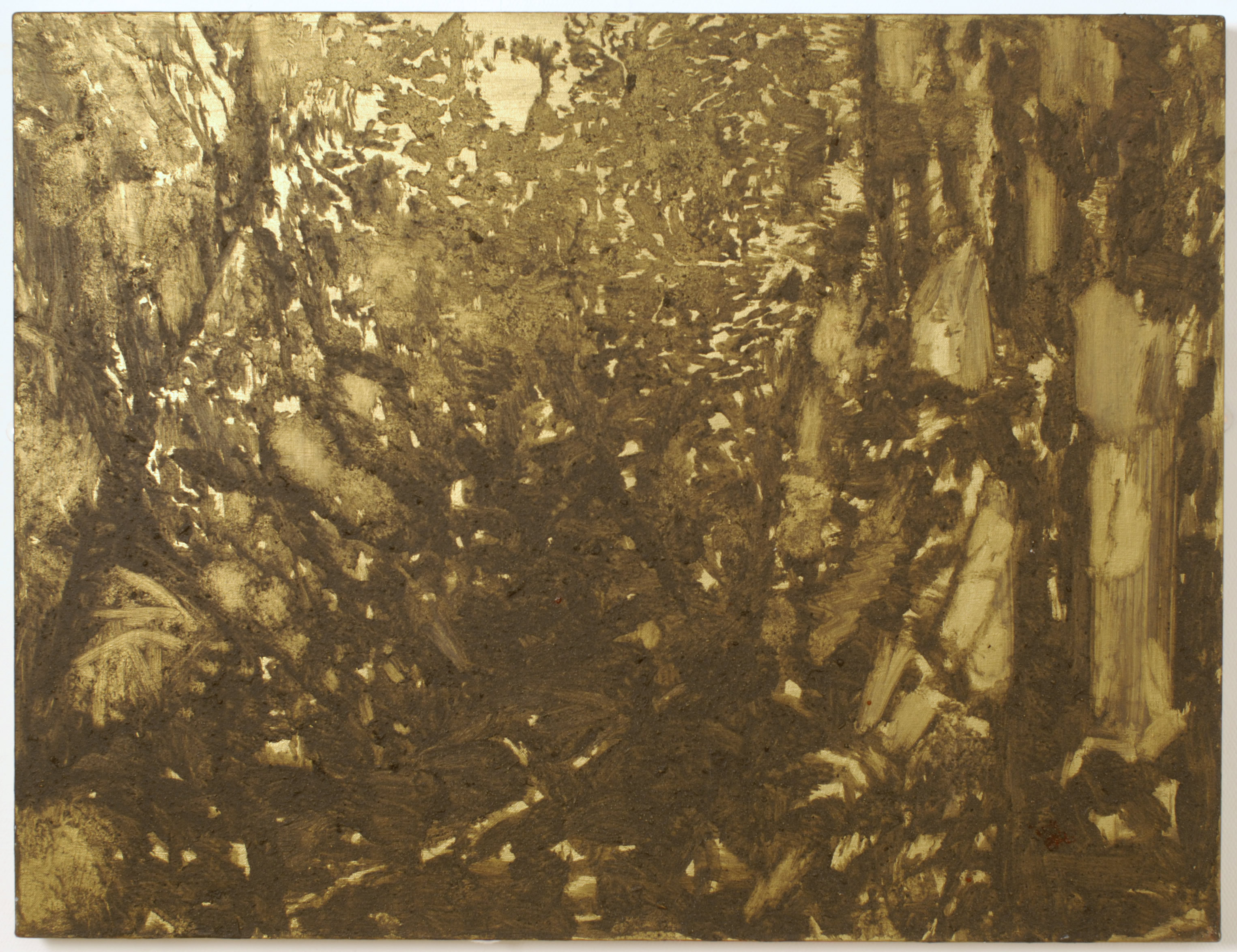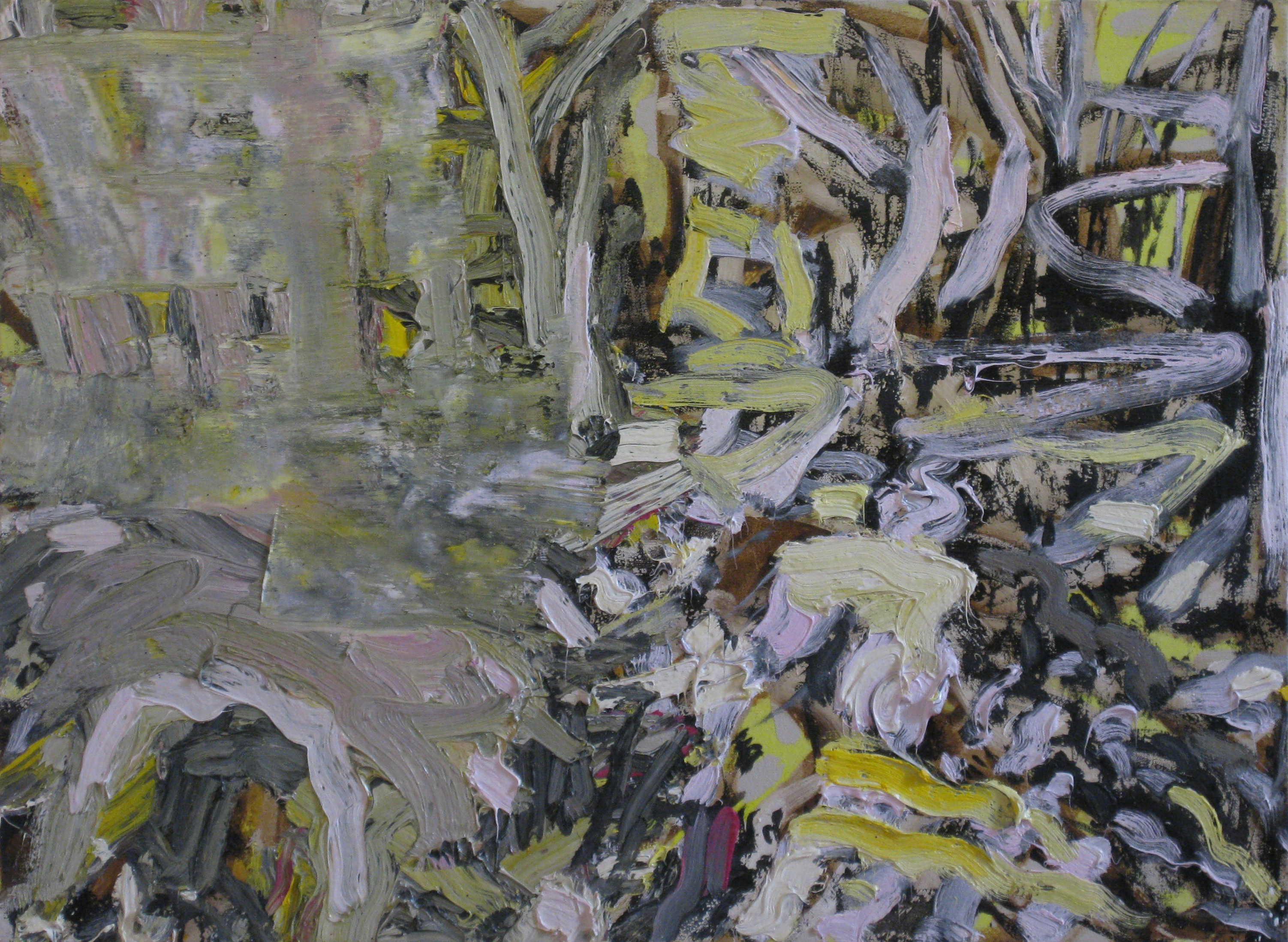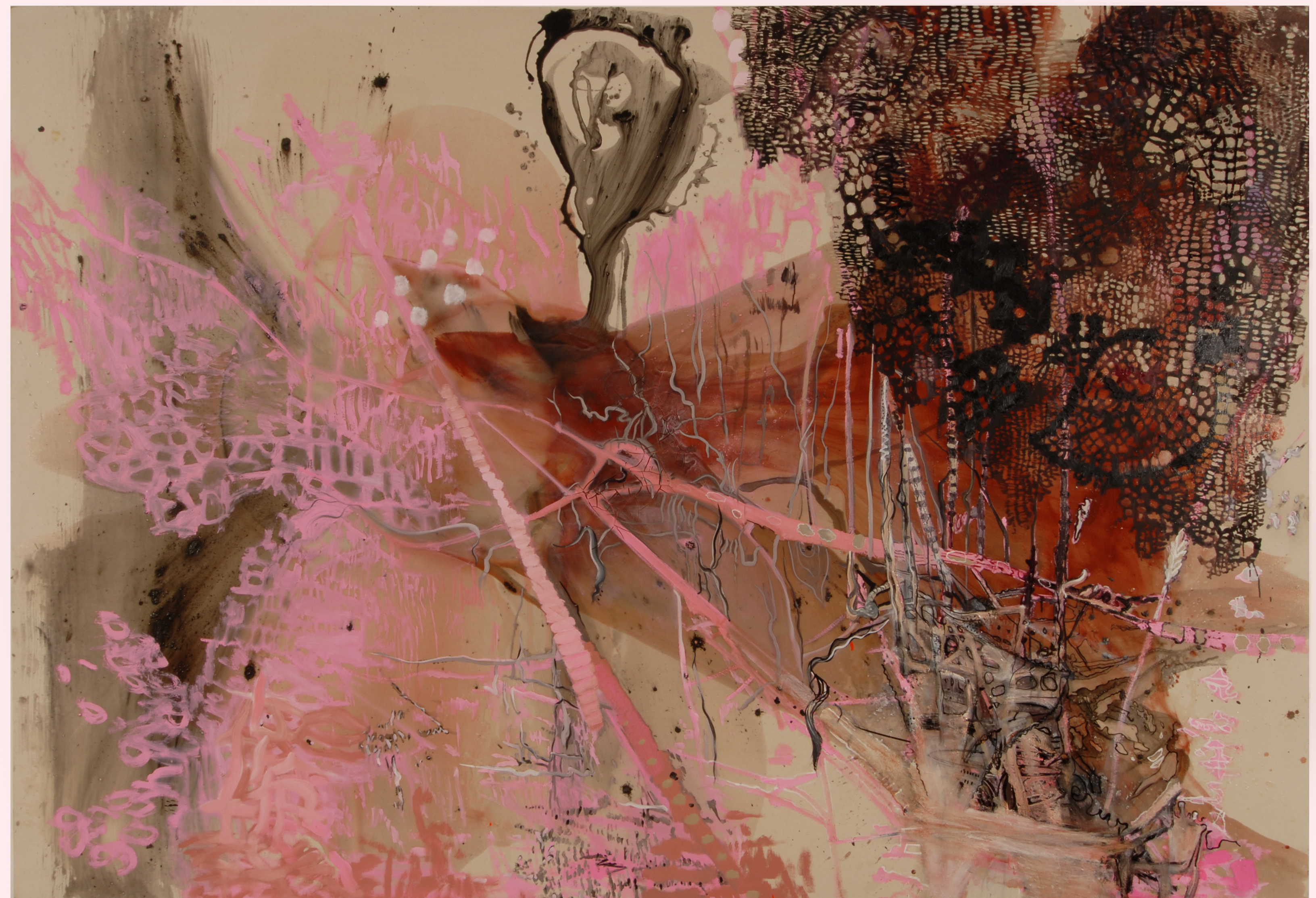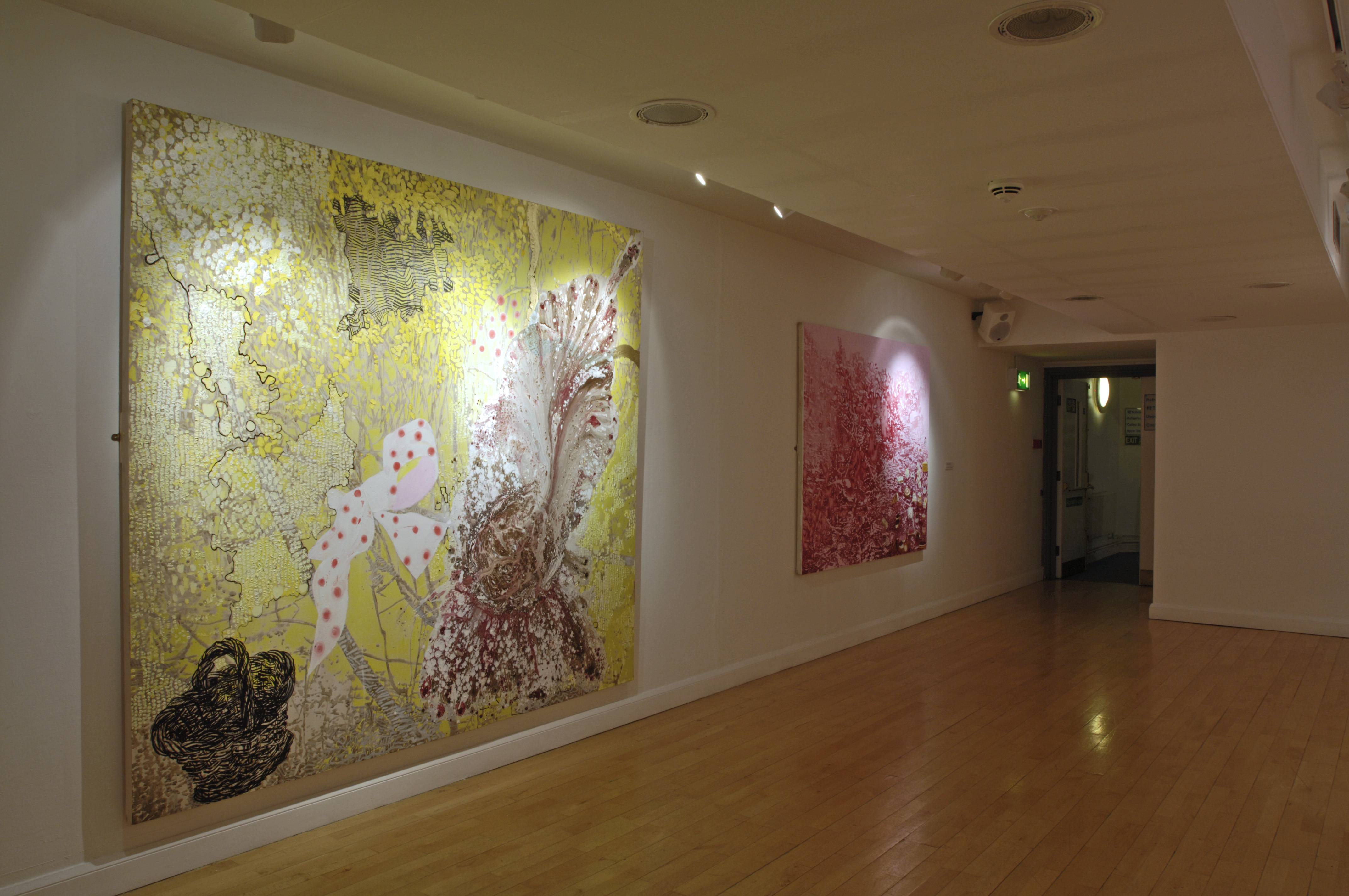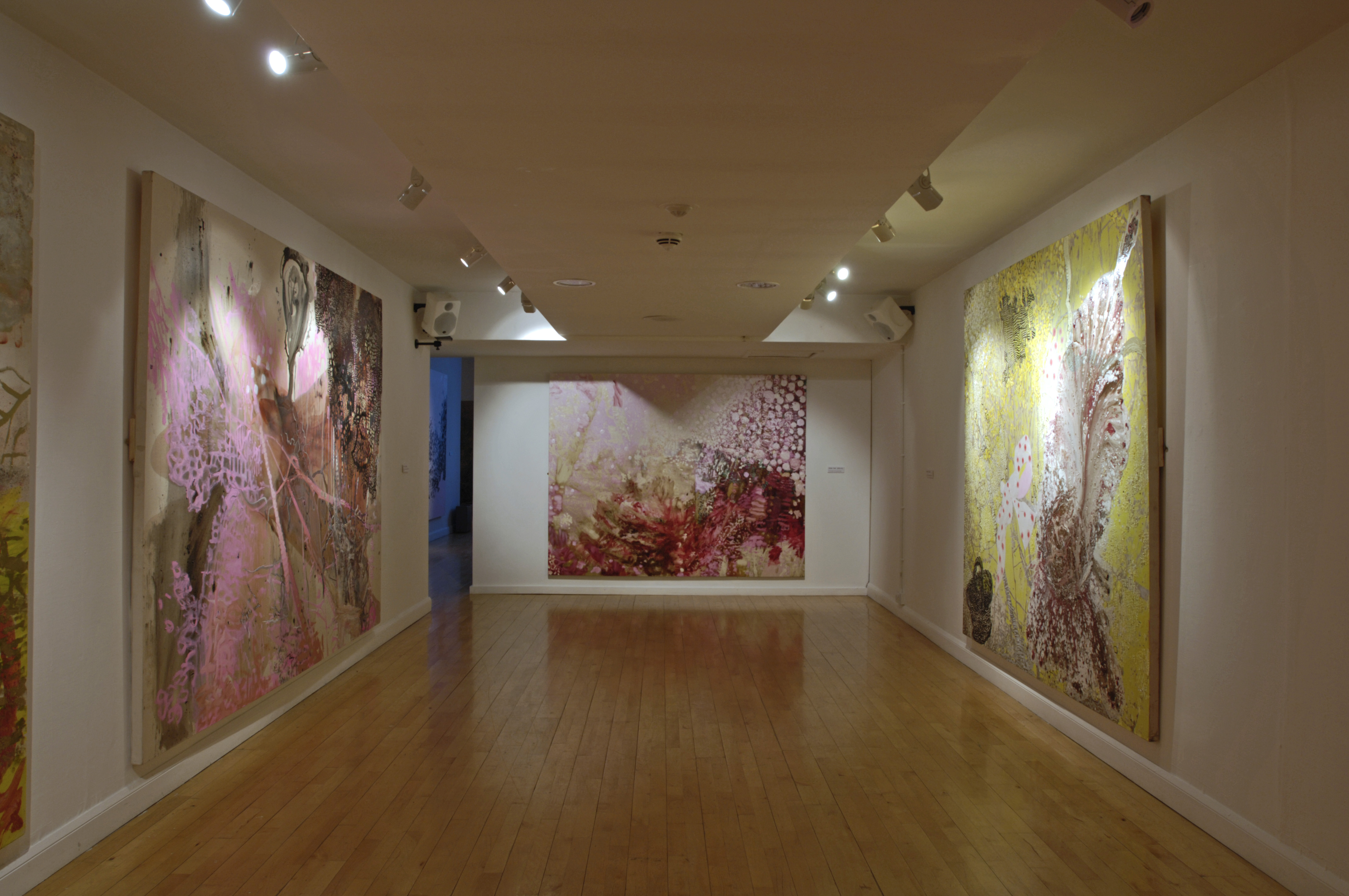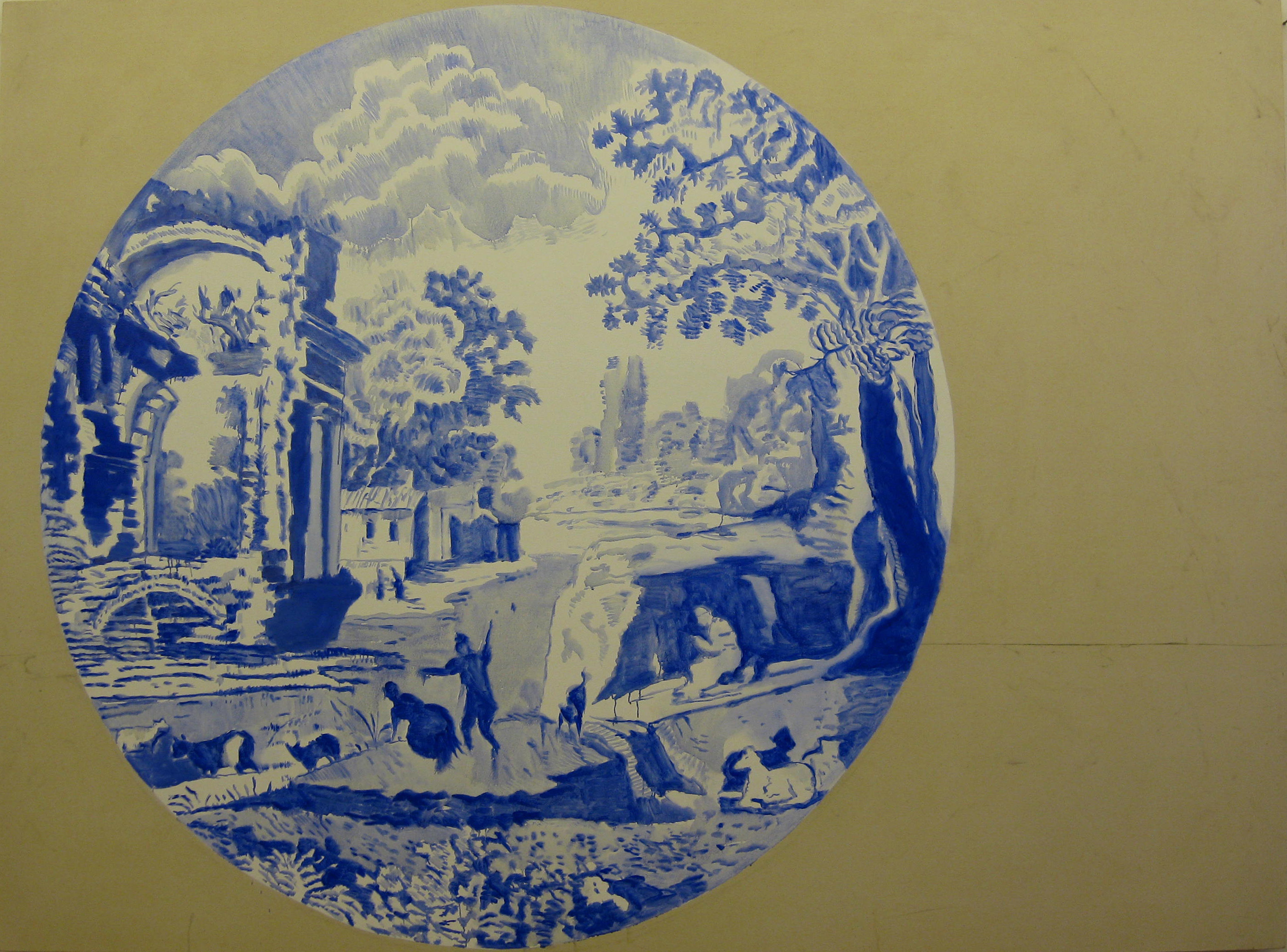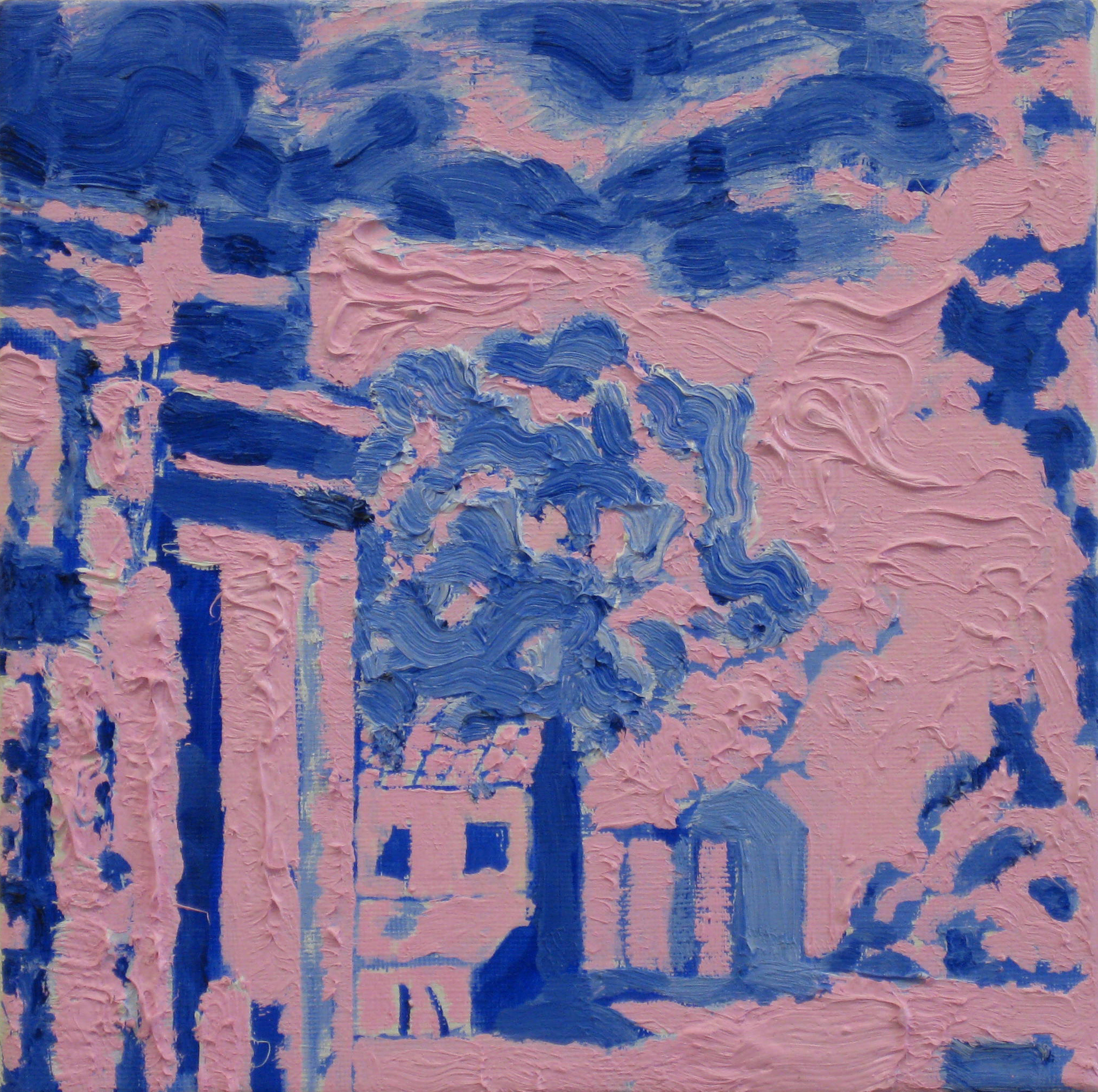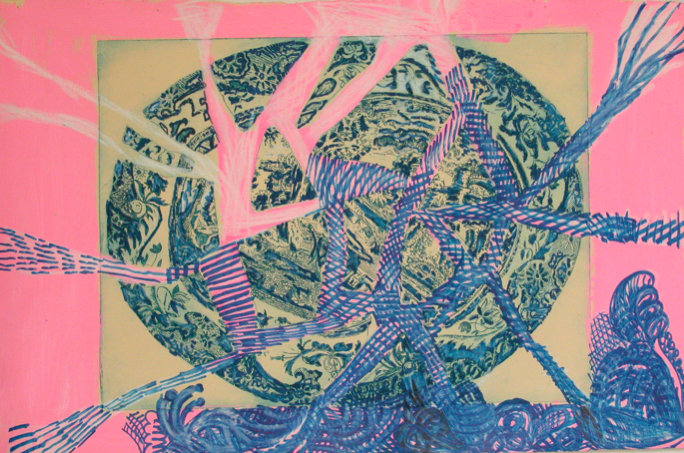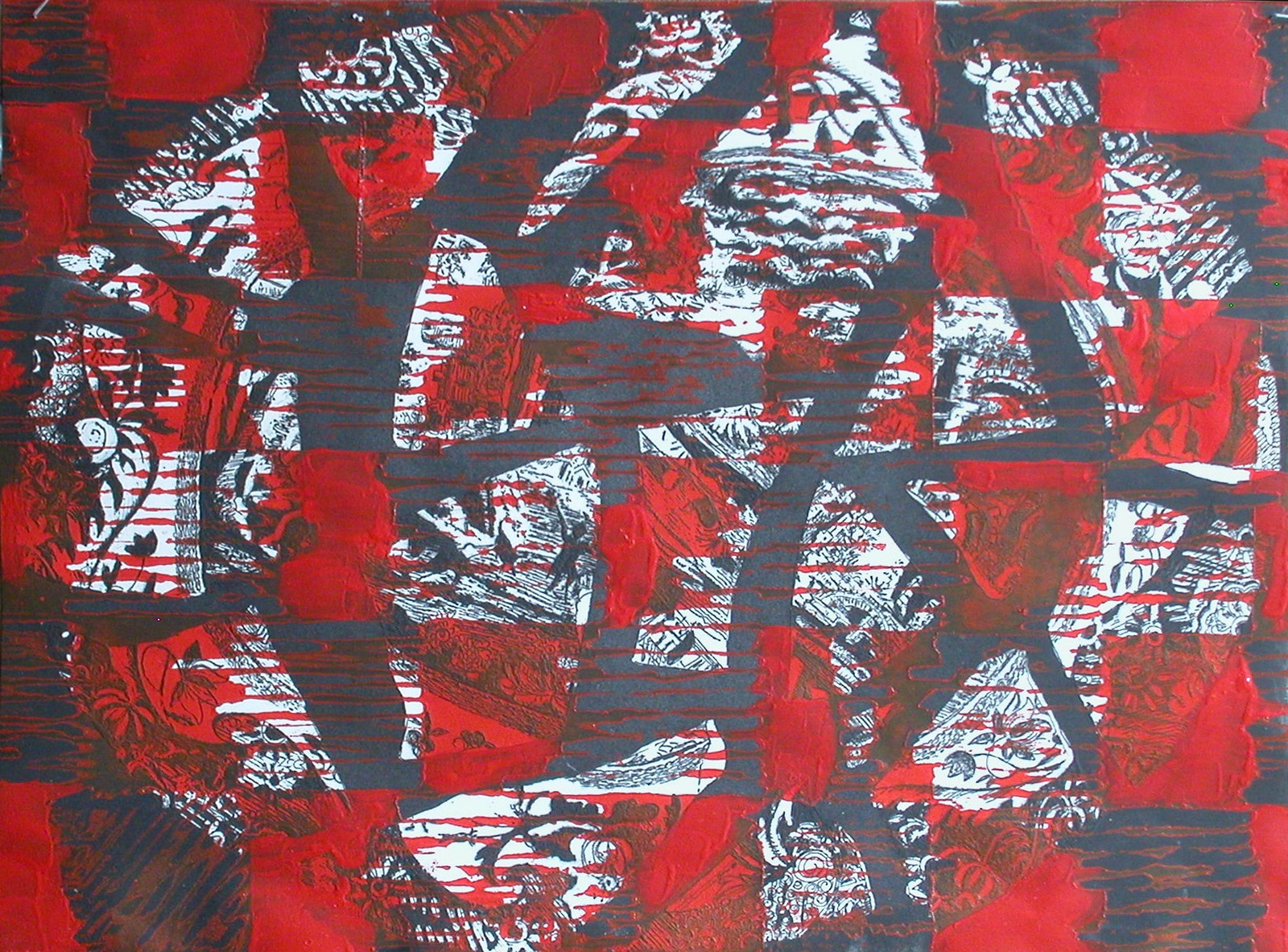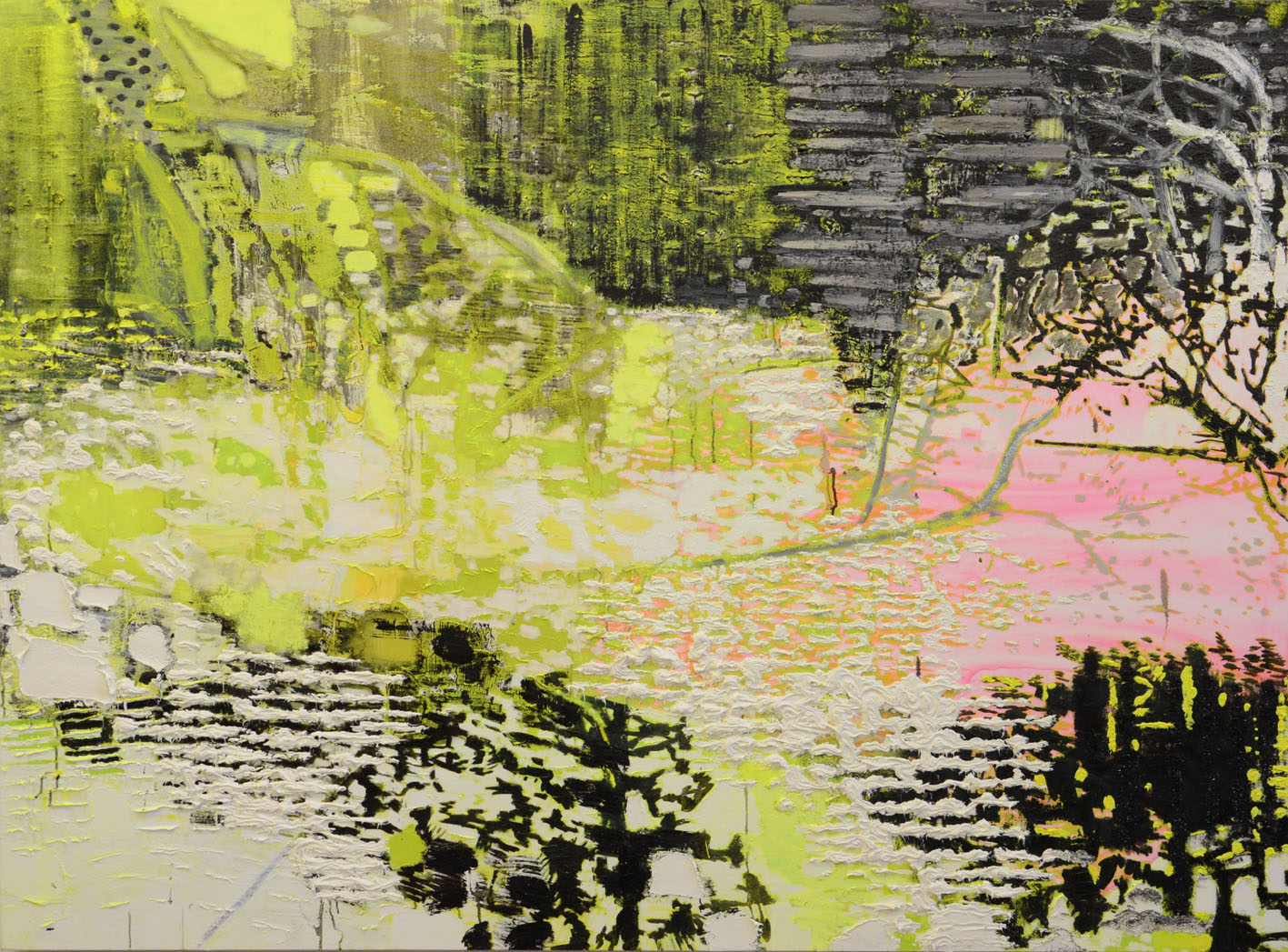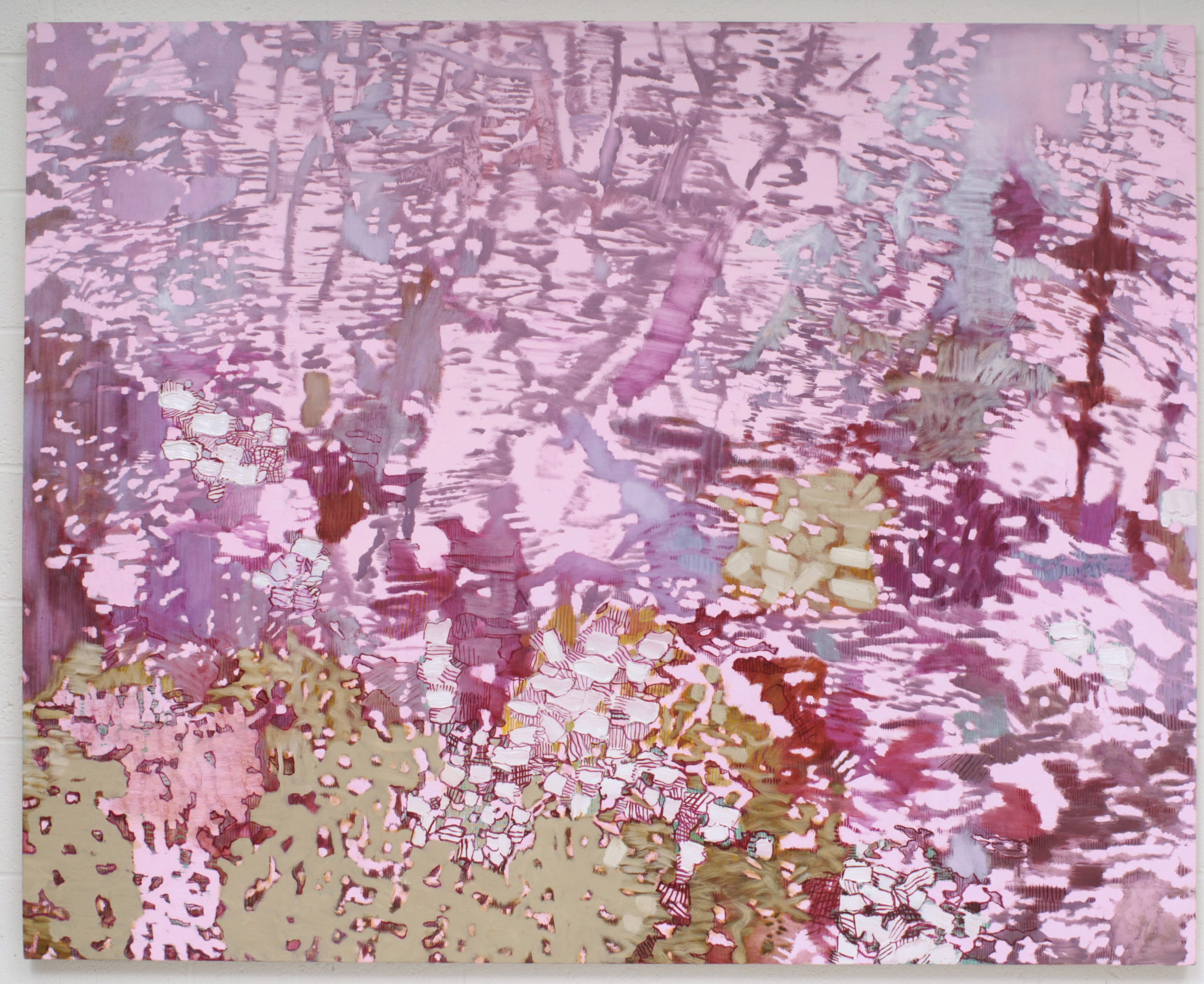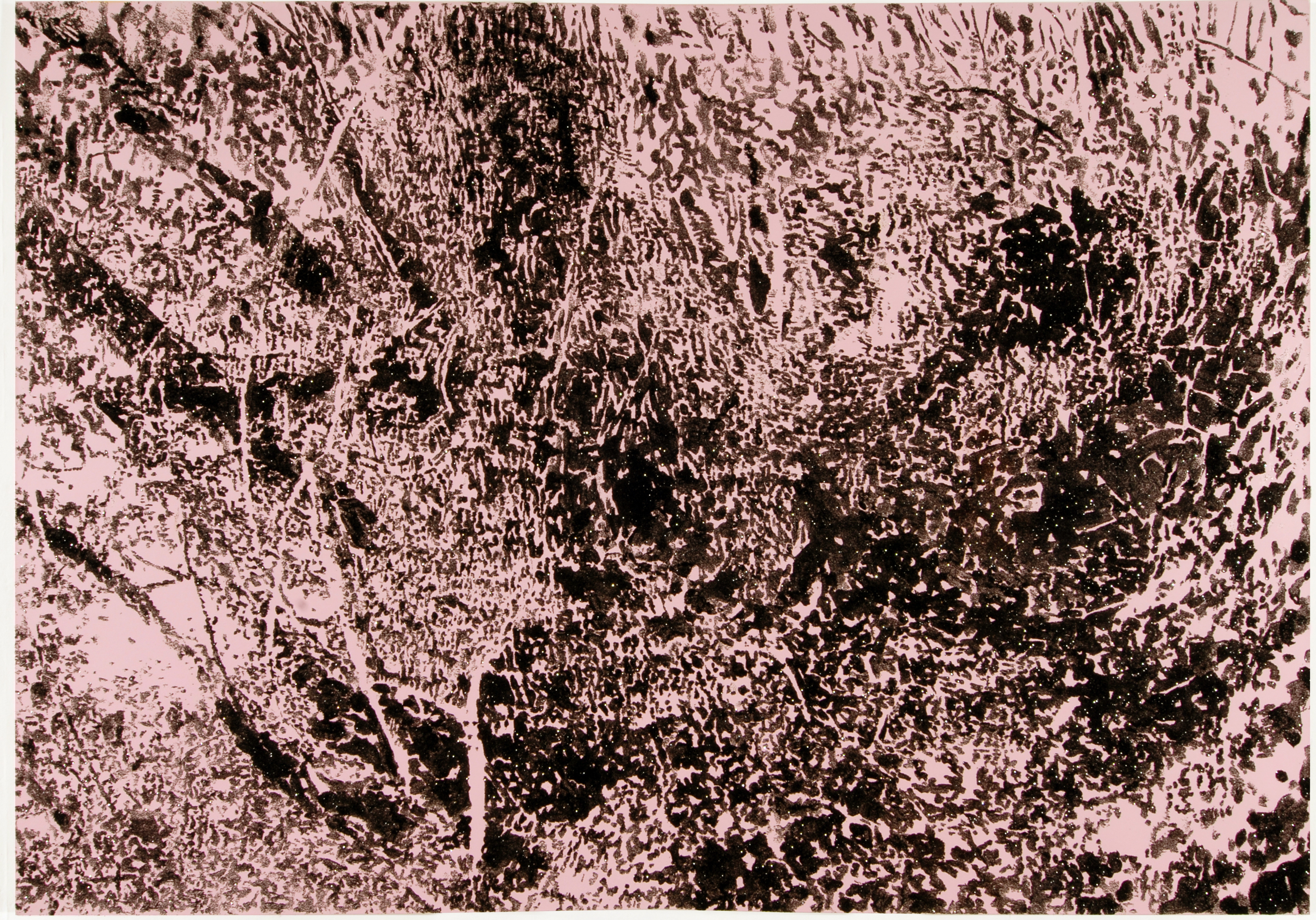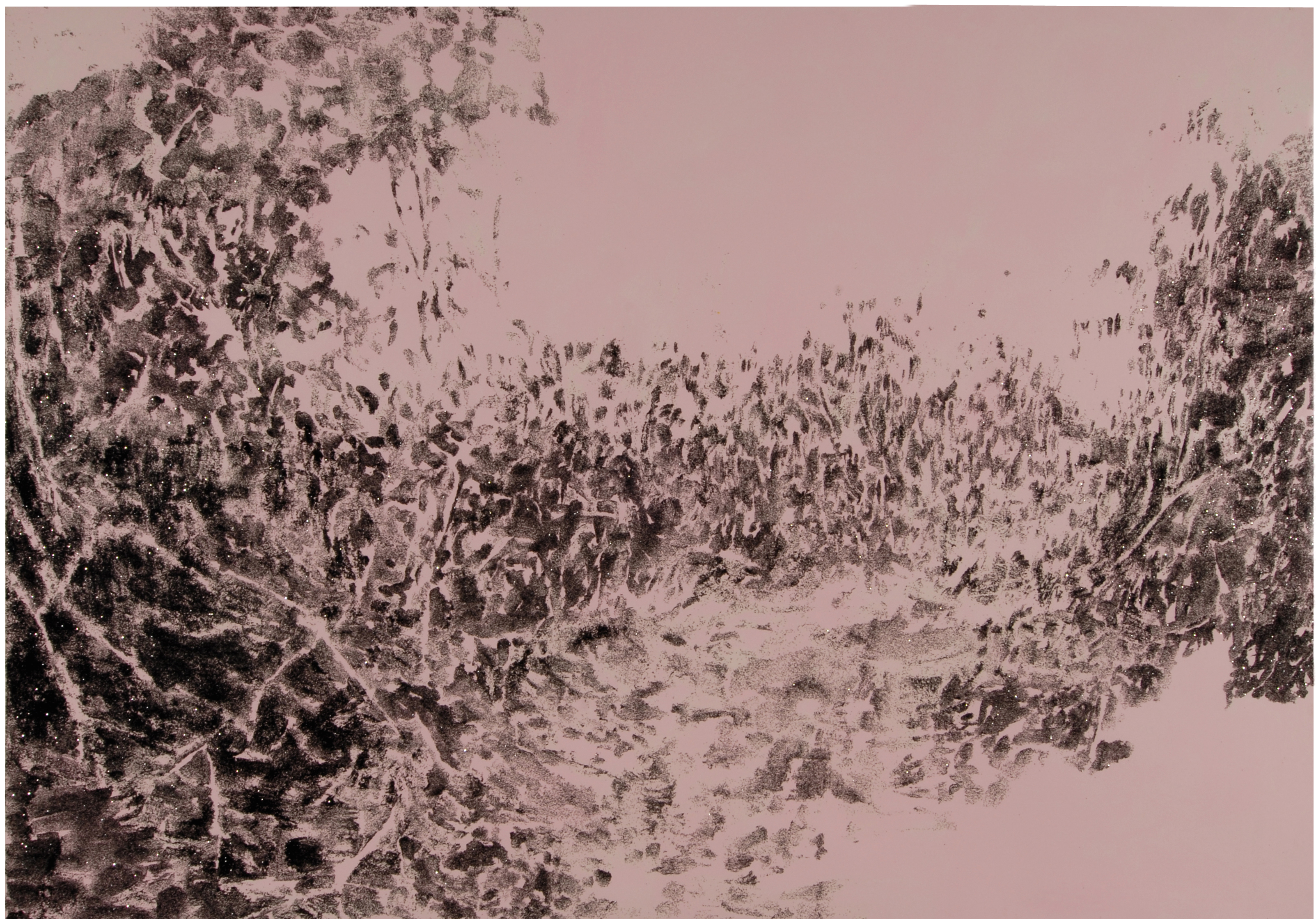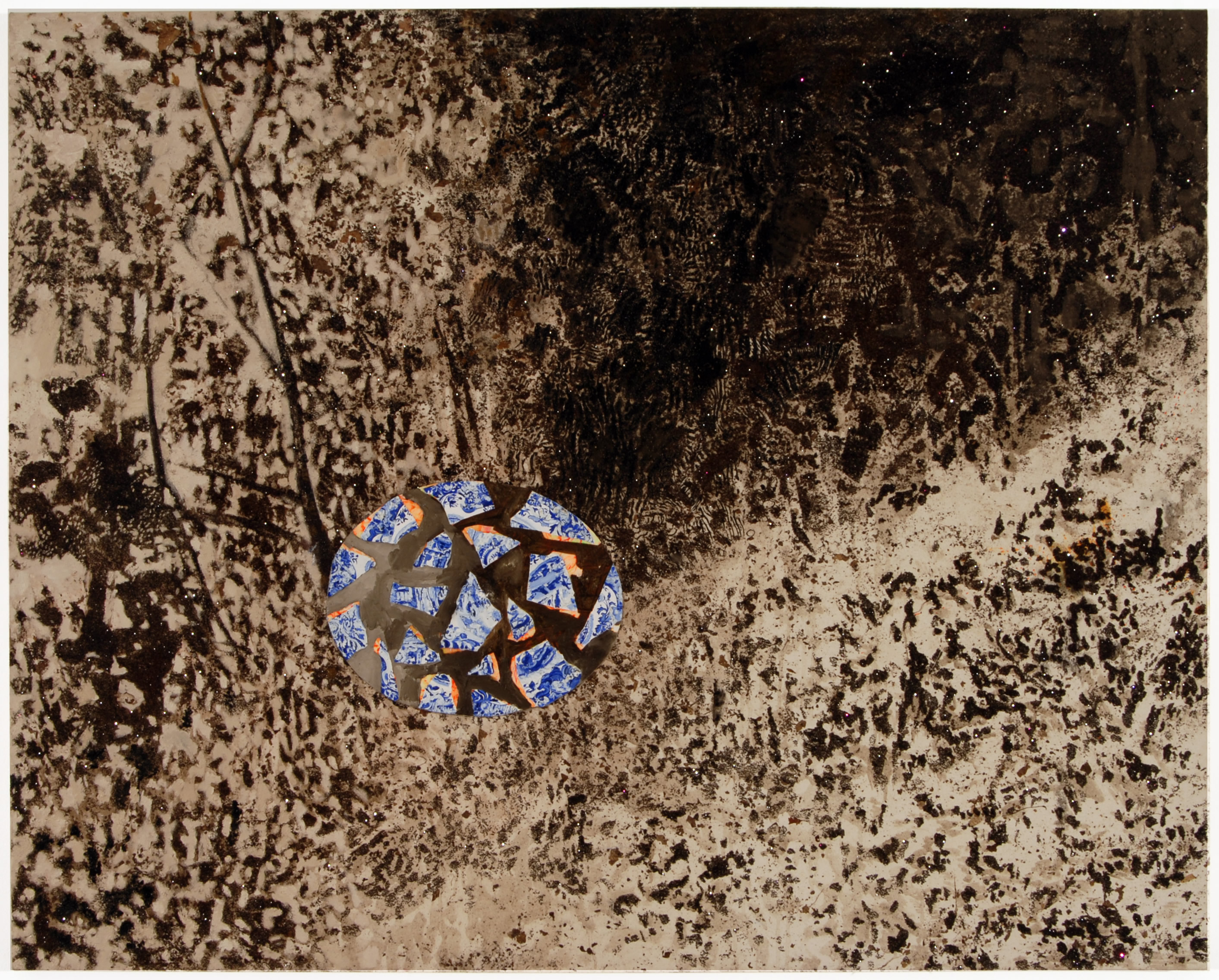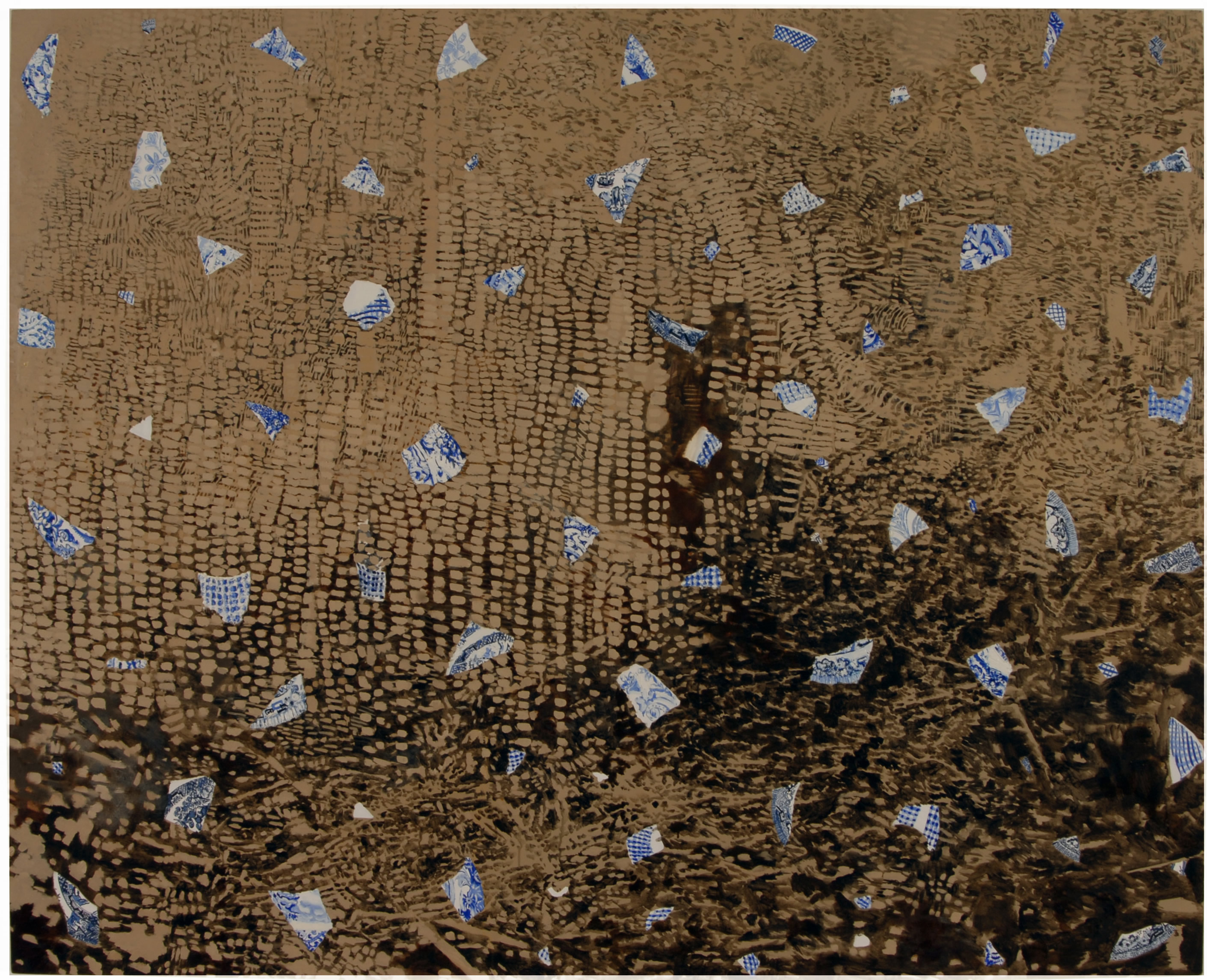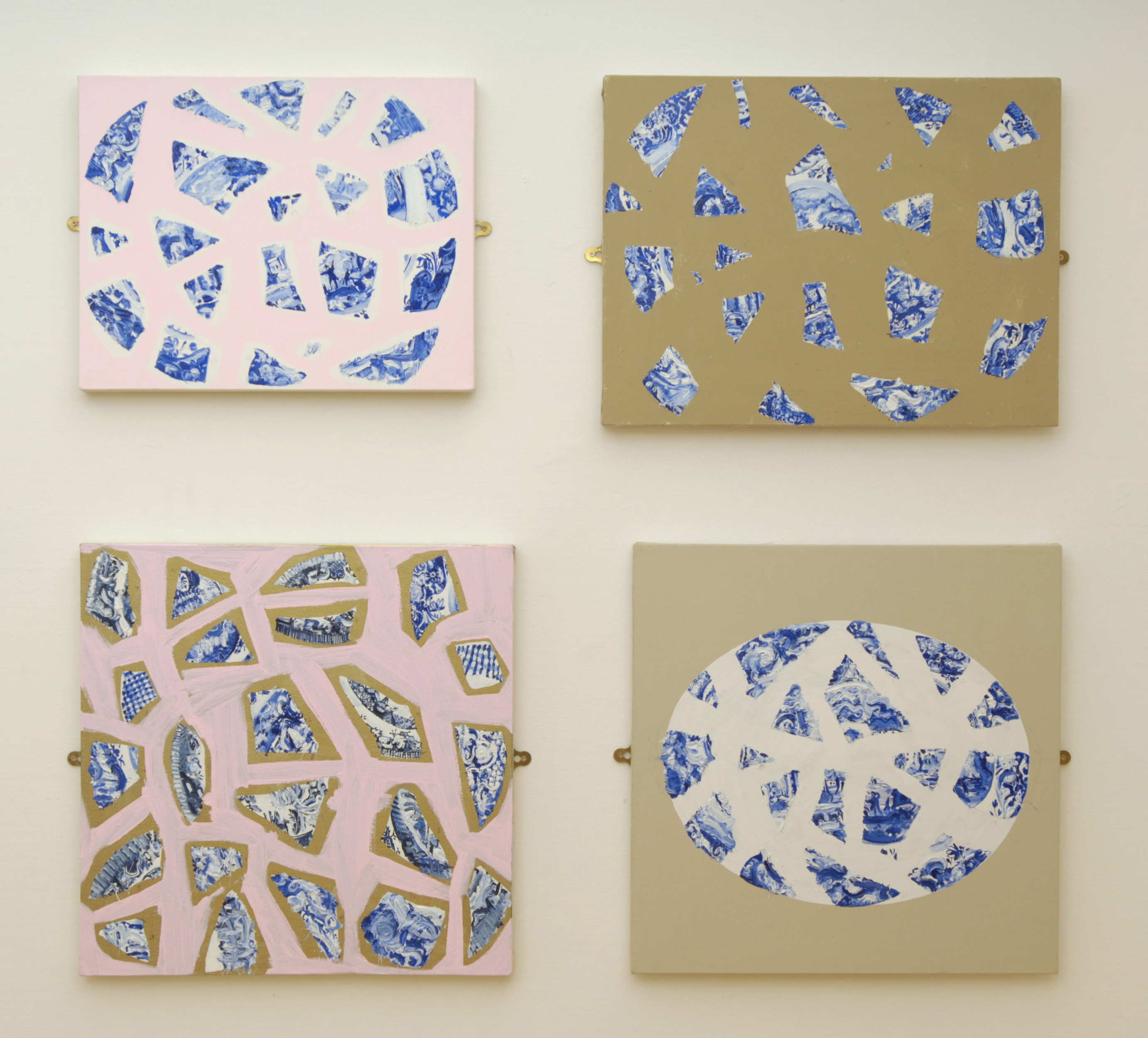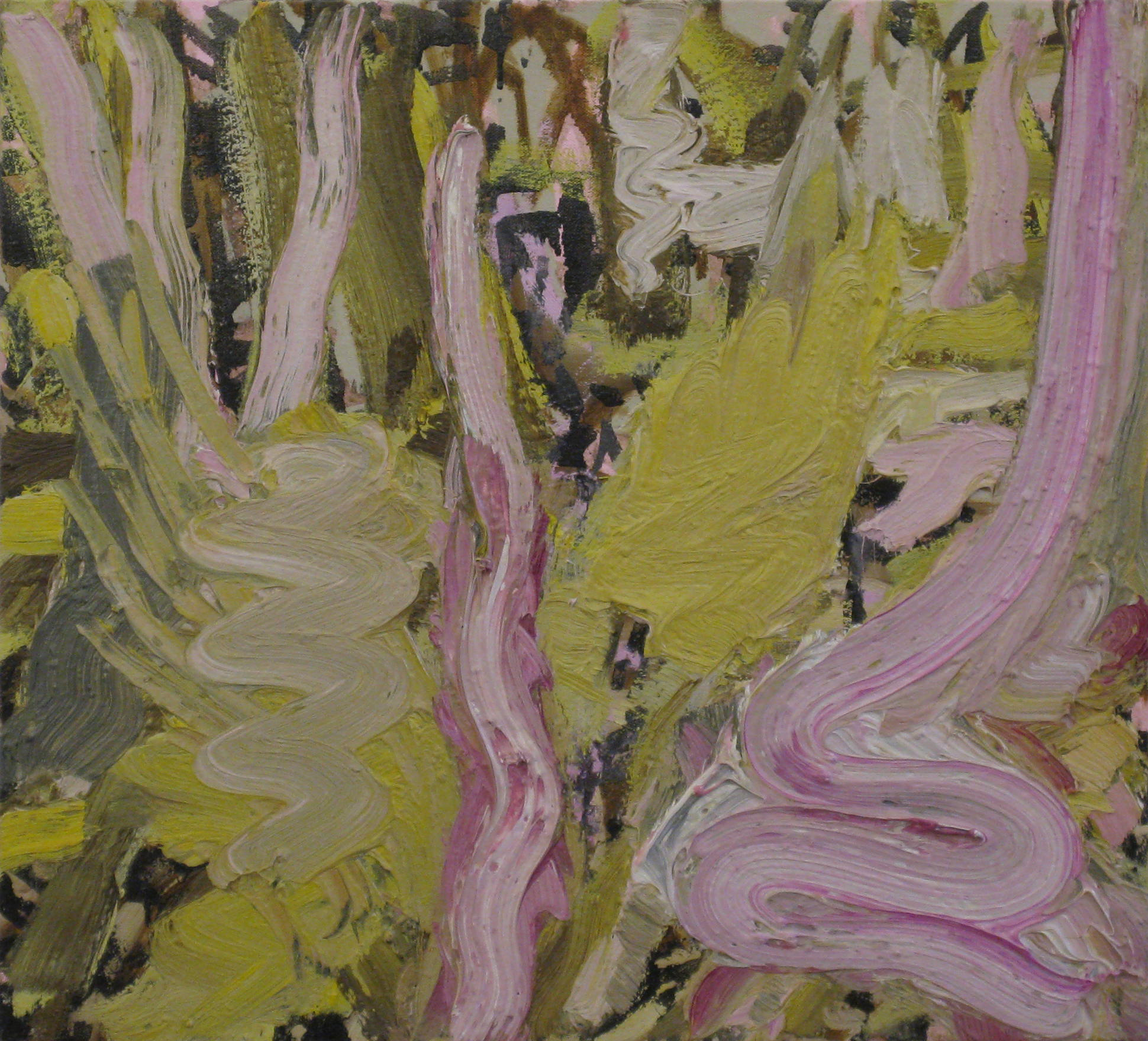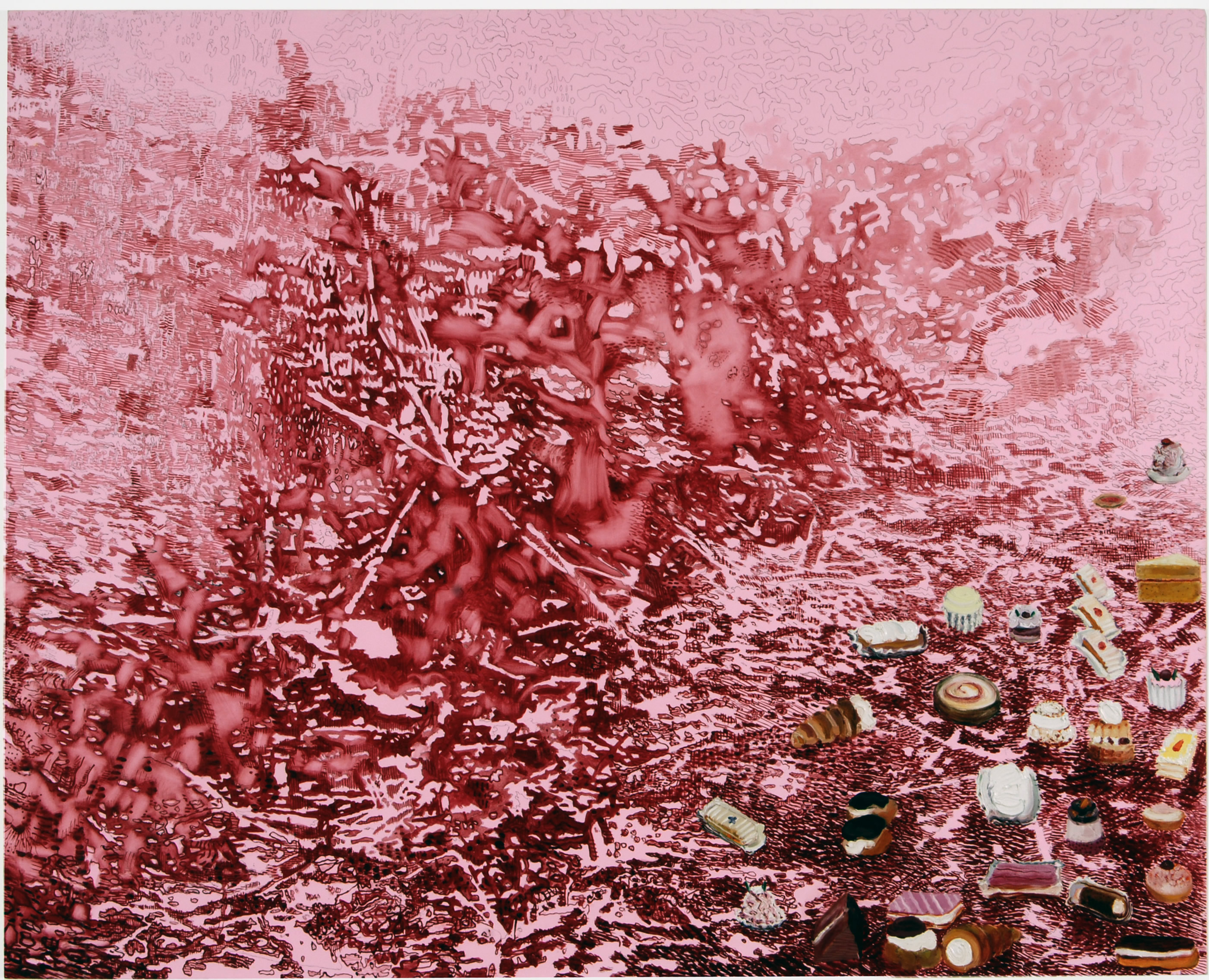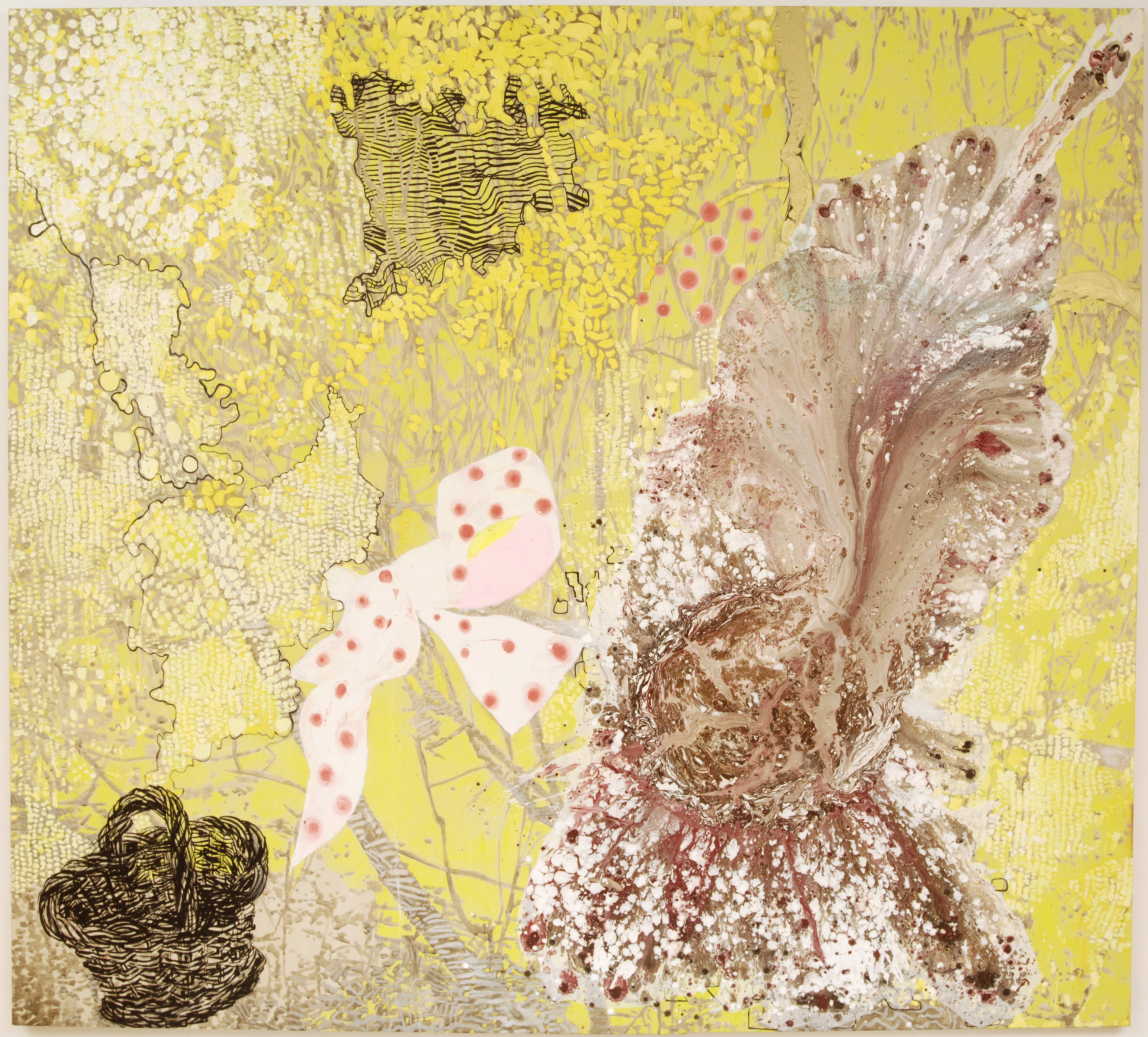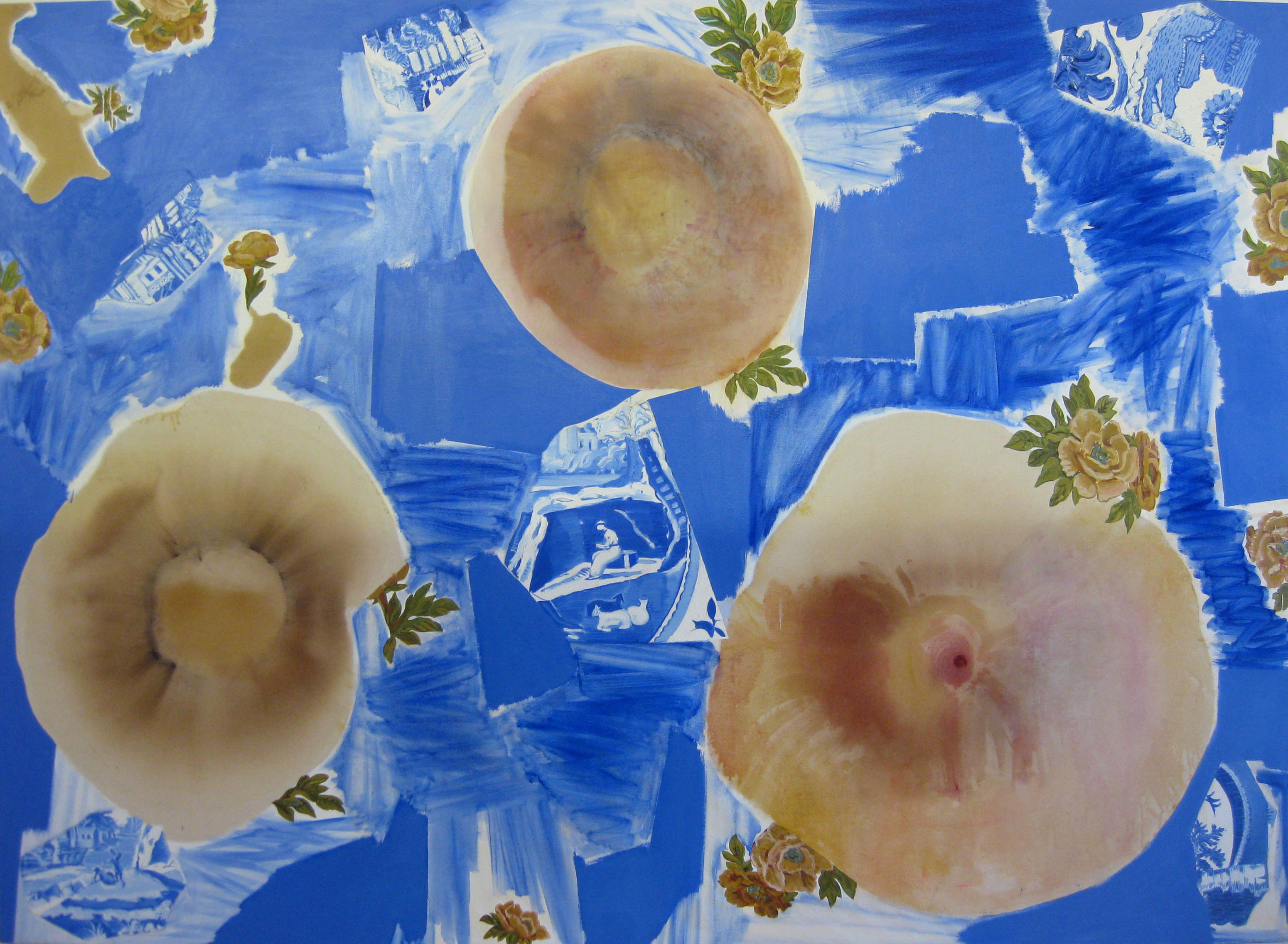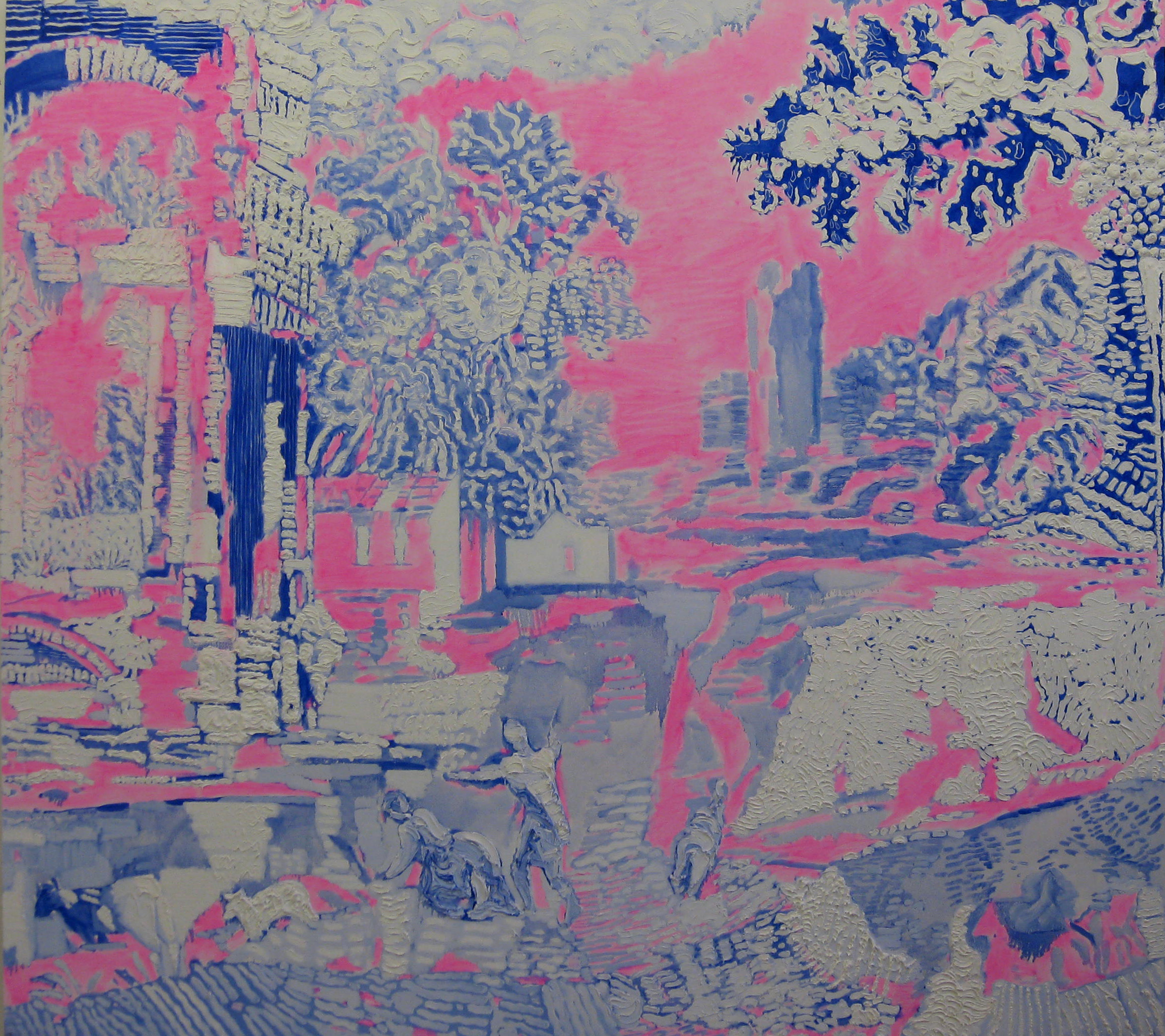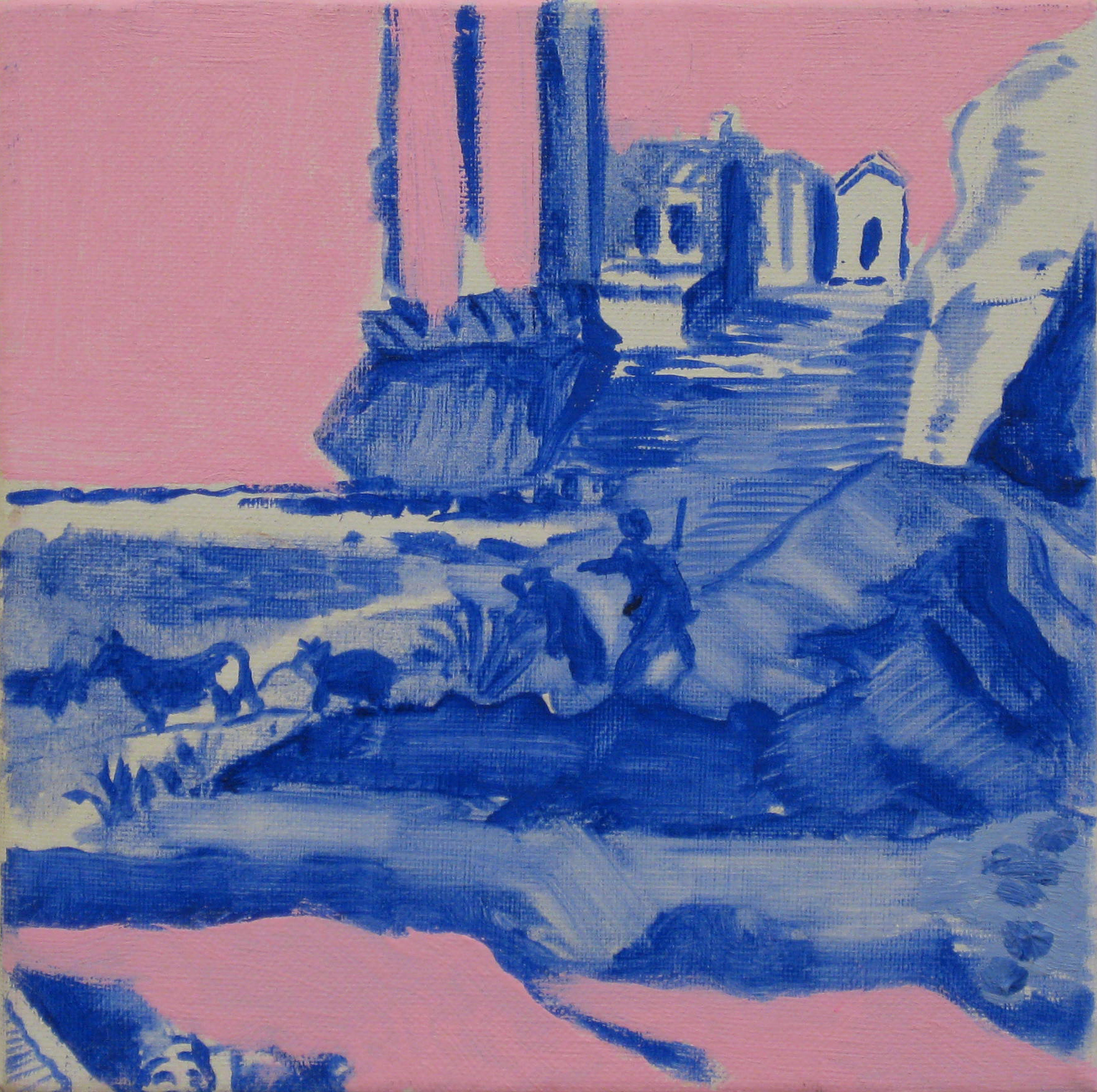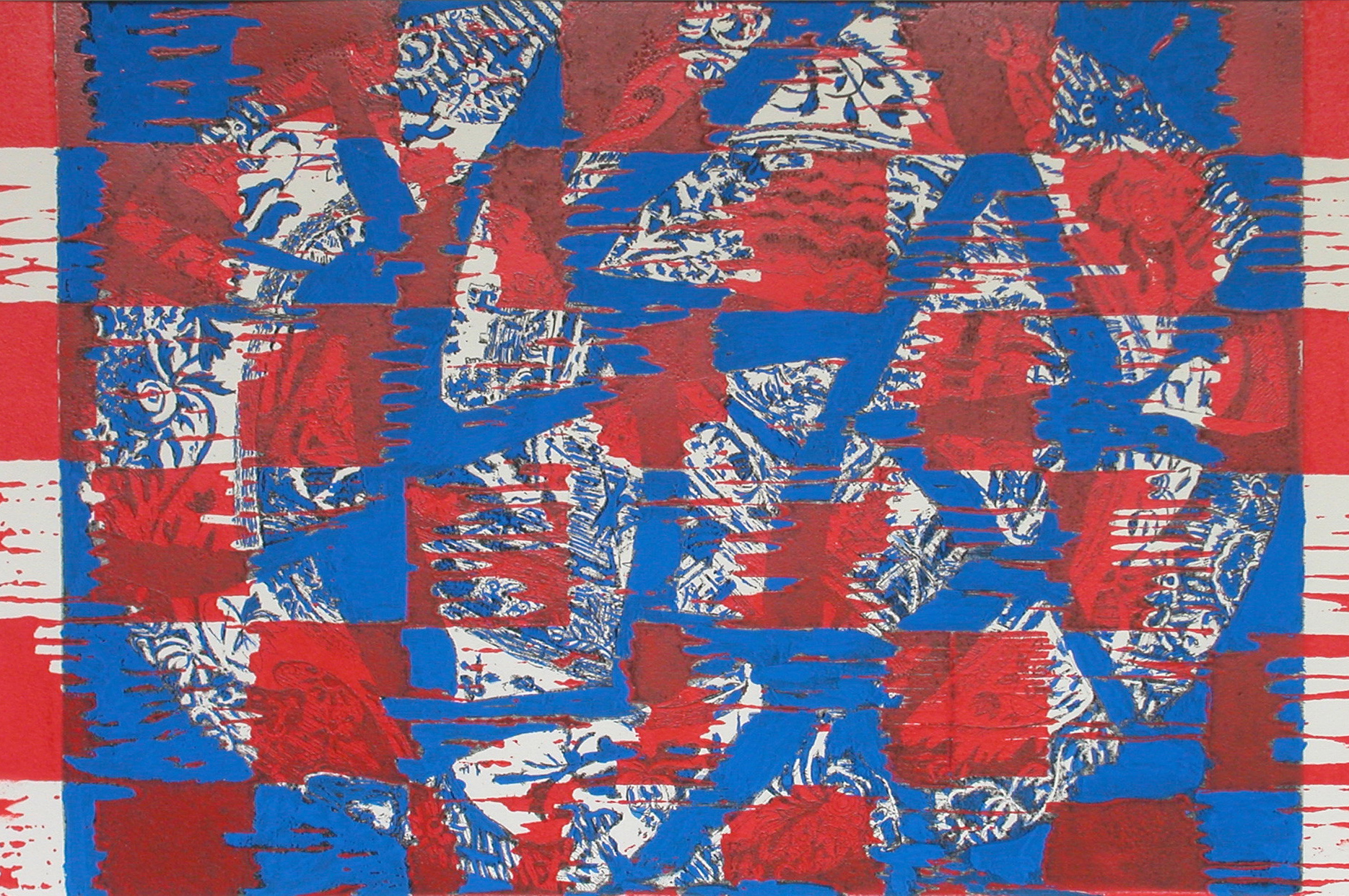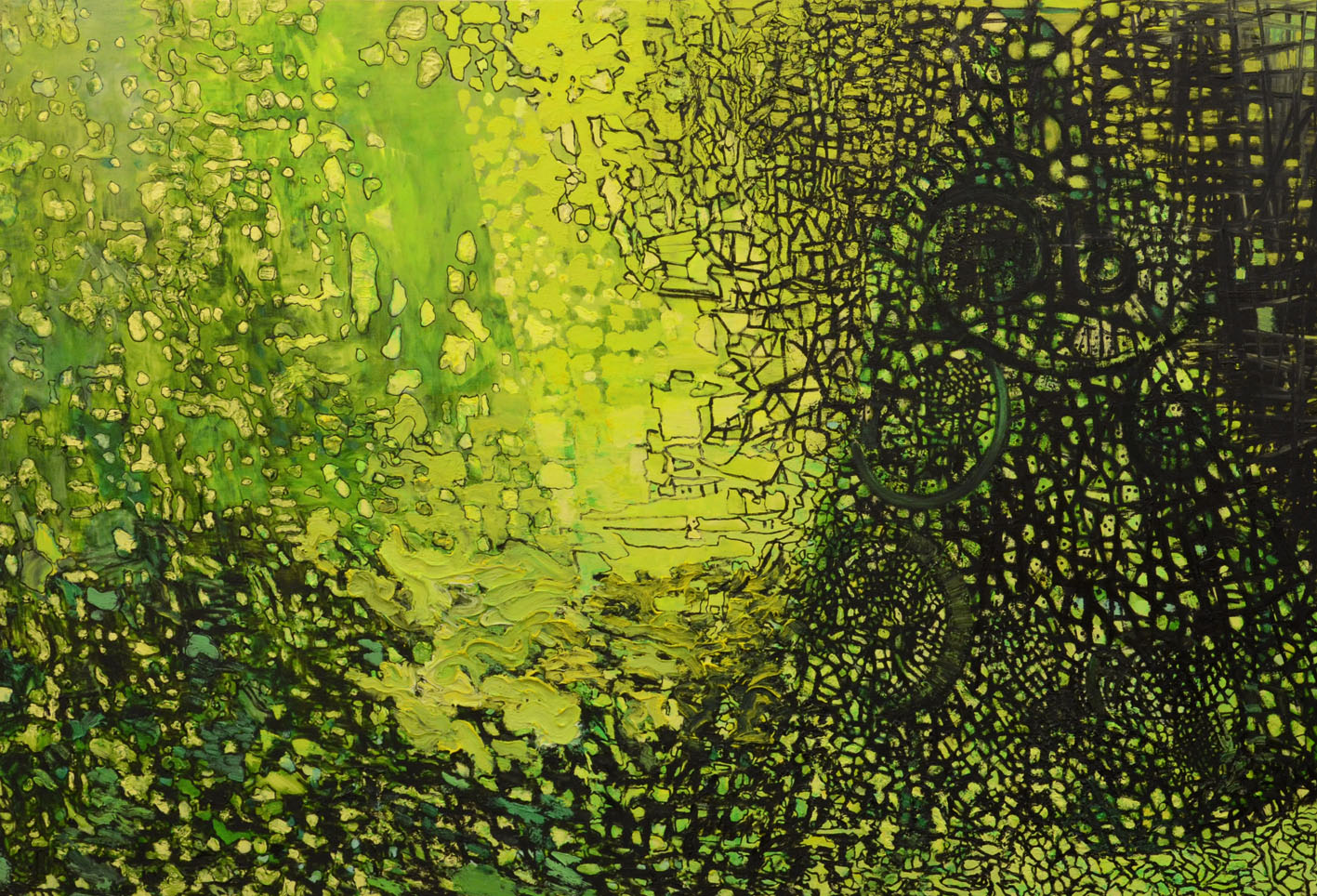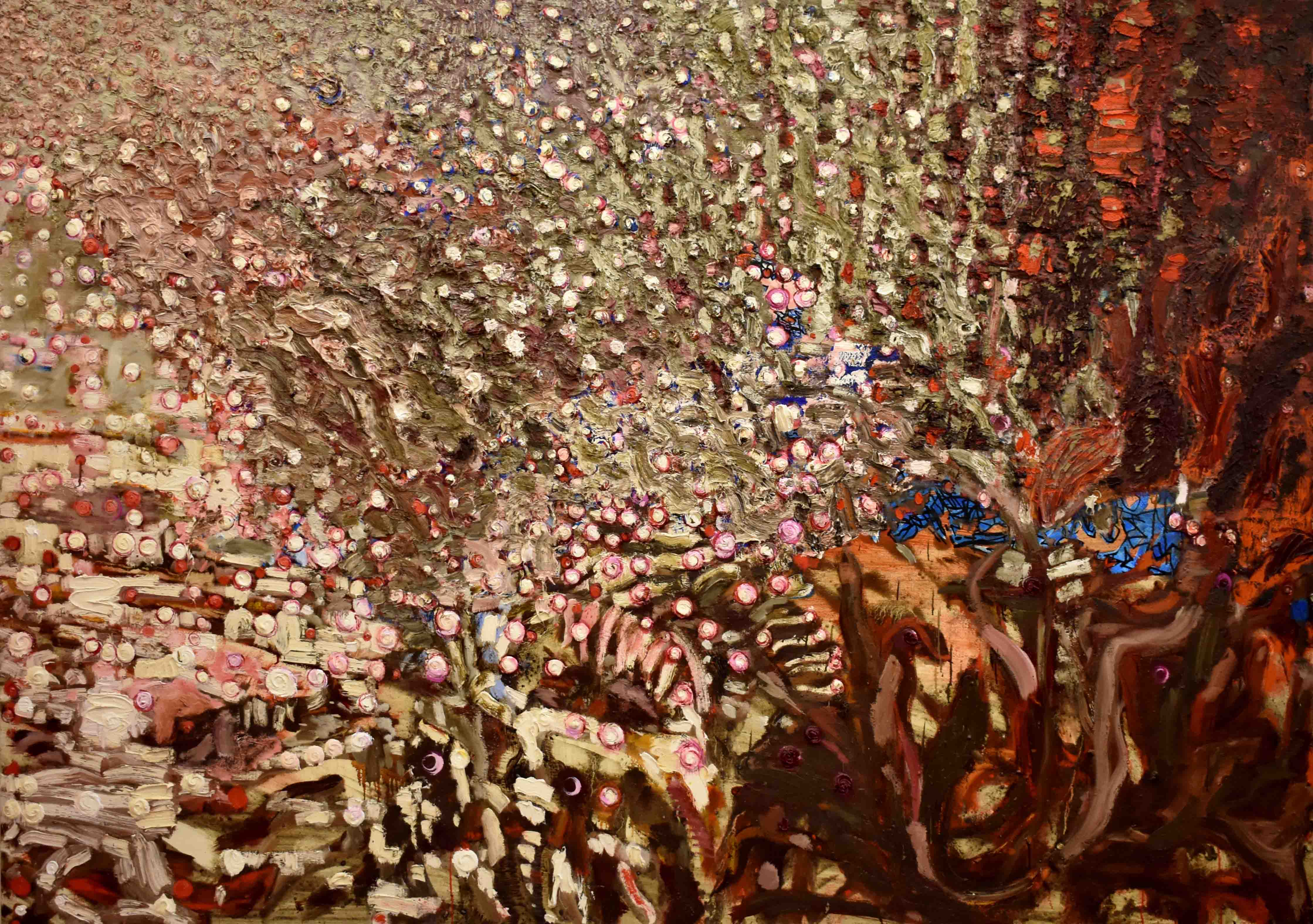 Paintings from this series were shown at:
Home Ground,10.05.2006 - 23.6.2006, sandford goudie Gallery, Customs House Arts Centre, South Shields, Tyne and Wear
Forest Dreaming, 2006, CCANW Gallery, Haldon Forest, Exeter, Devon
We Love New York, 2010, Broadway Gallery, New York, toured to Gallery North, University of Northumbria, Newcastle, 2010, (group exhibition).
See catalogue:
Home Ground: Paintings and Drawings by Virginia Bodman, Angela Kingston (ed) with essays by Rosemary Betterton, Stella Beddoe and Tony Godfrey, 2007: Art Editions North
ISBN 978-1-873757-81-9
Arcadiana
The eighteenth century European craze for Chinese inspired blue and white china led to the development of Spode's Italian ware; it was popular not only in Britain but also in America where the tableware reminded the settlers of home. Launched in 1816 and still manufactured today, each piece is decorated with a scene of Italian rural life complete with Roman ruins and populated by pastoral figures, all framed by an 18th century Imari Oriental border, capturing the essence of a timeless, sunny Italian day.
As a child I was fascinated by this landscape on our everyday plates that seemed to offer both order and certainty with their clean, ubiquitous and domestic colour as well as an exotic otherness – a contrast to the muddy everydayness of a small English farm. This perceived duality was unsettling as well as exciting. I could, on the one hand, imagine myself as part of a long line of stalwart English farmer's wives and on the other living in an altogether more idyllic world.
In the event, of course, idealized, romantic idylls are proved to be just that. Plates are dropped and mended - not quite perfectly; dreams exposed as fantasies. The ambitions of youth are occluded by the insistent patterns of real life.
Virginia Bodman 2010