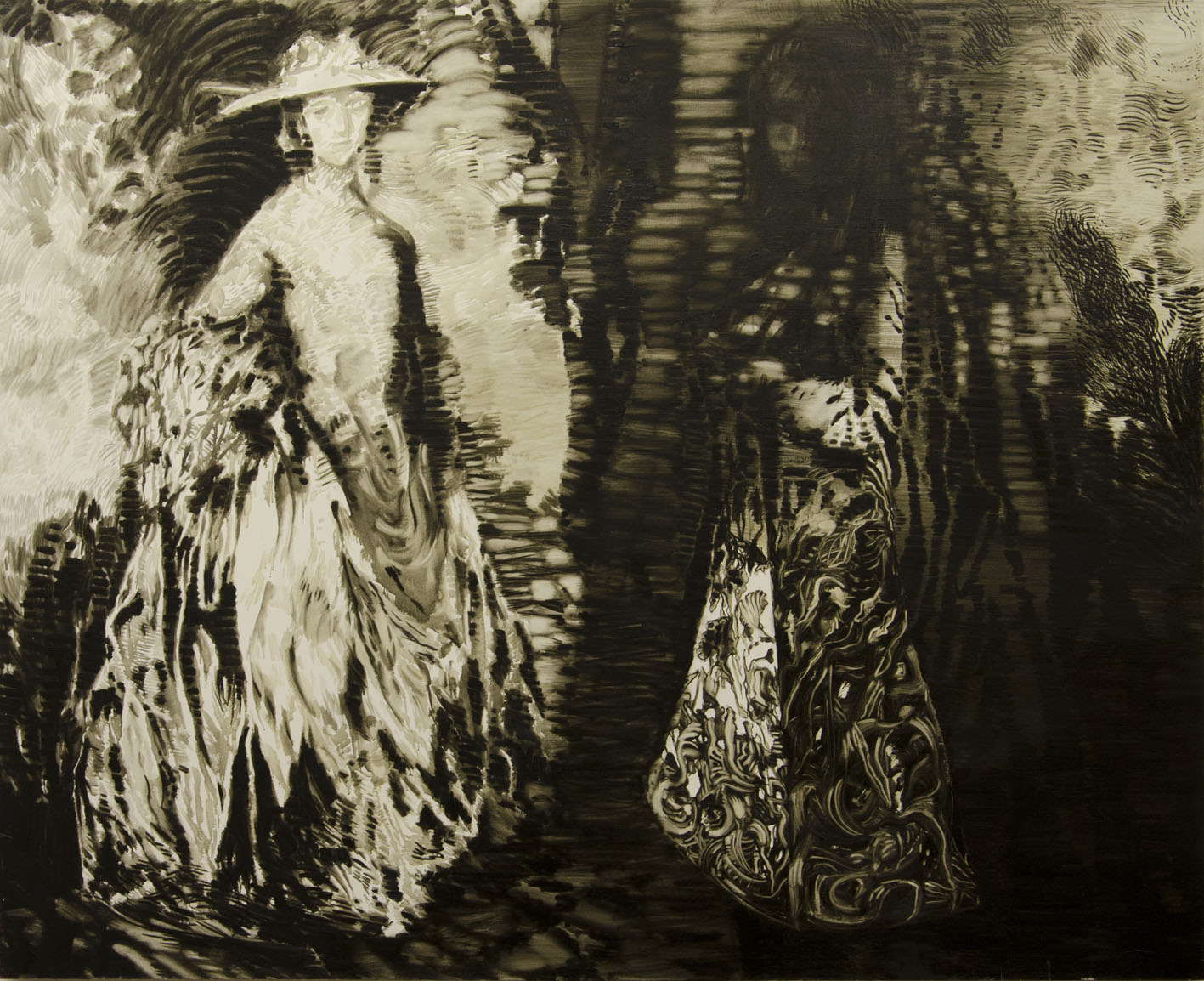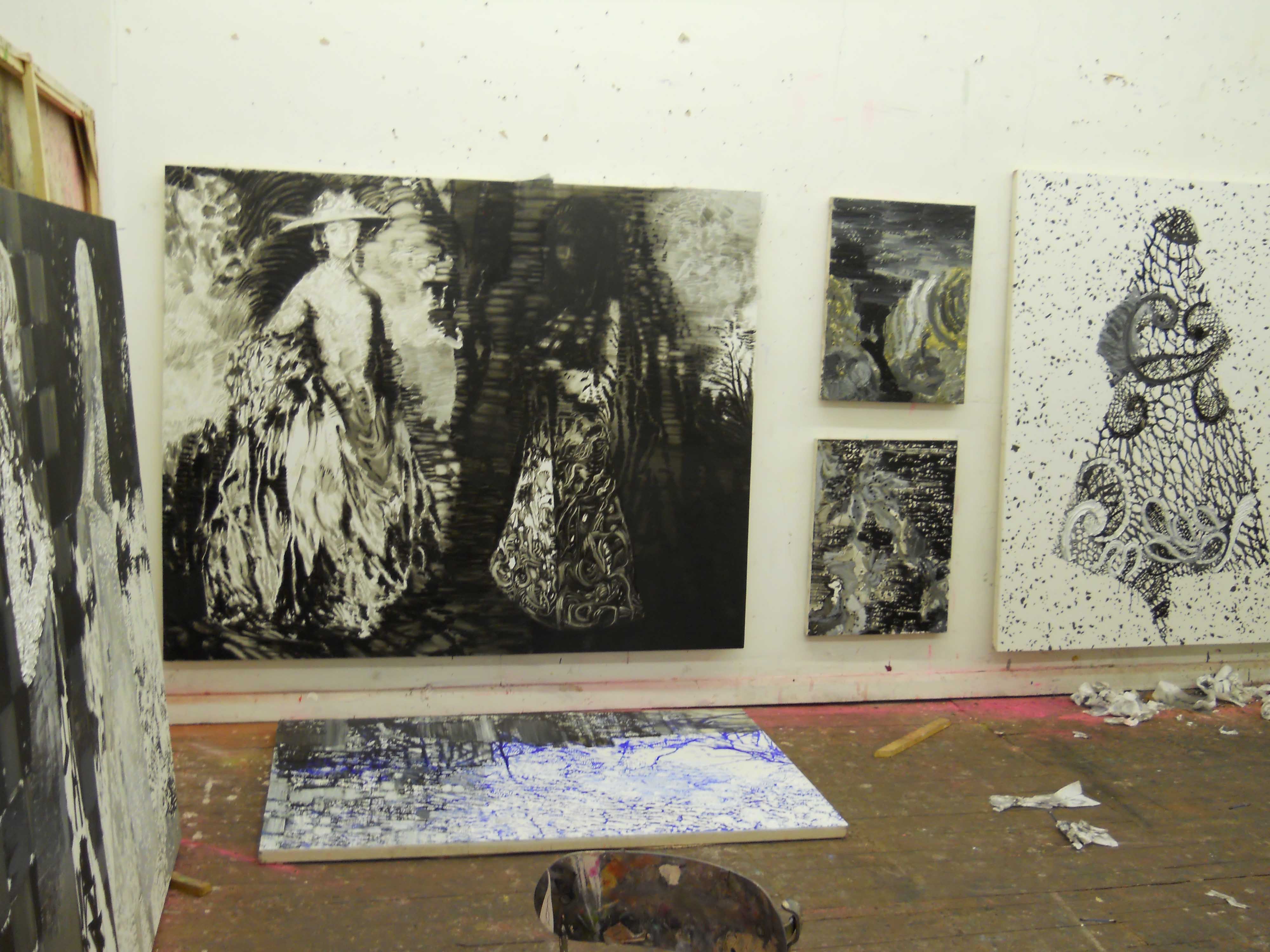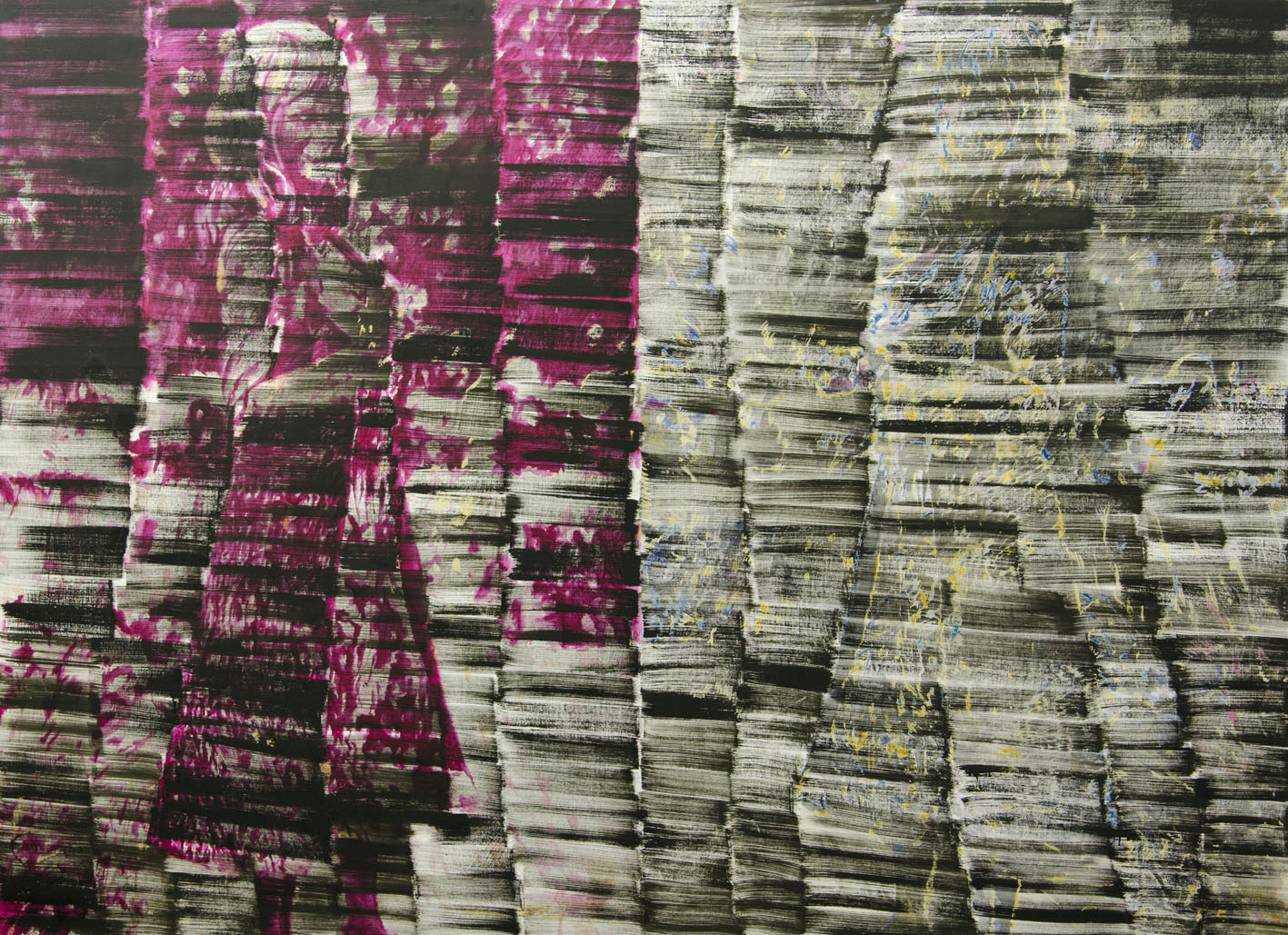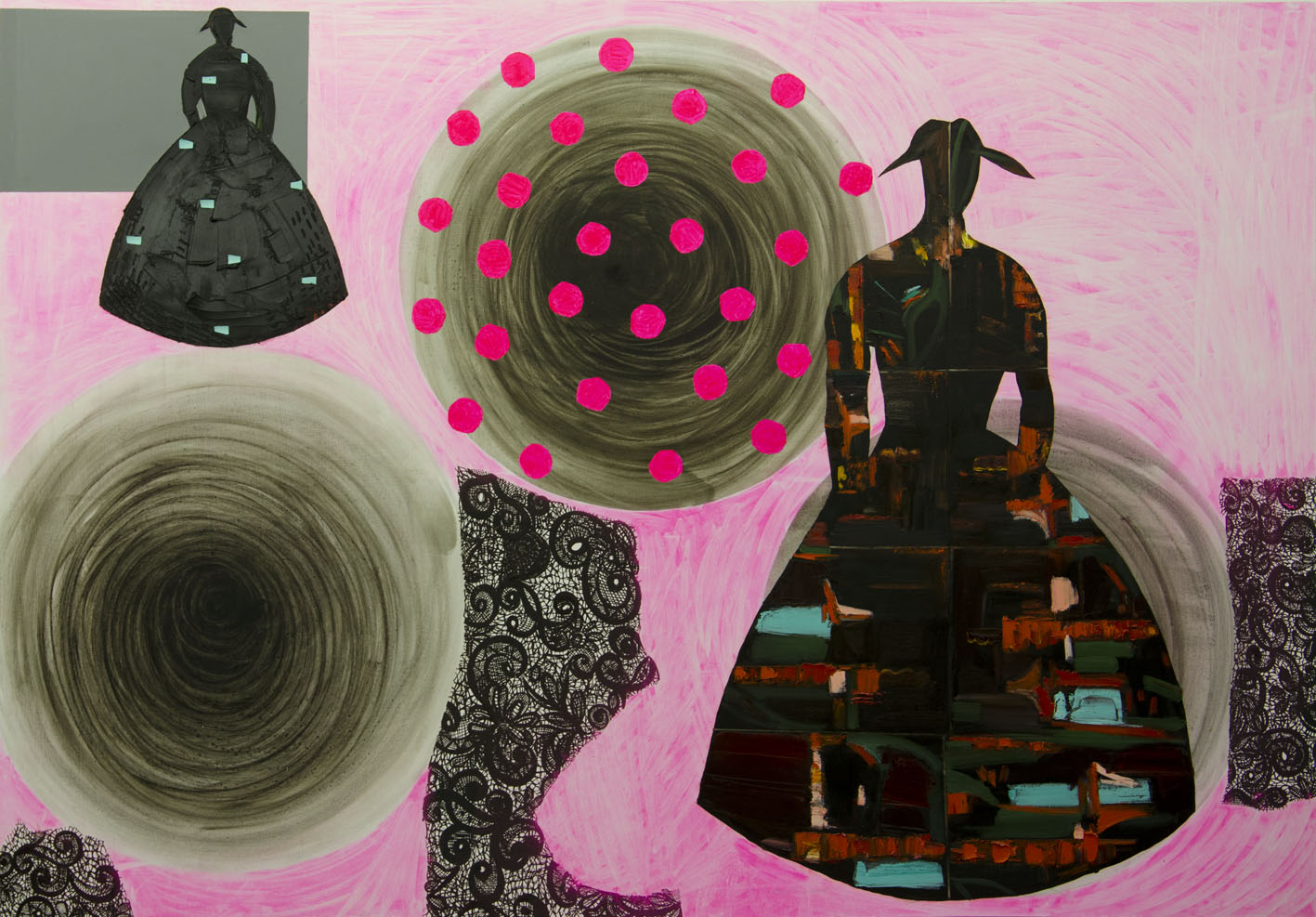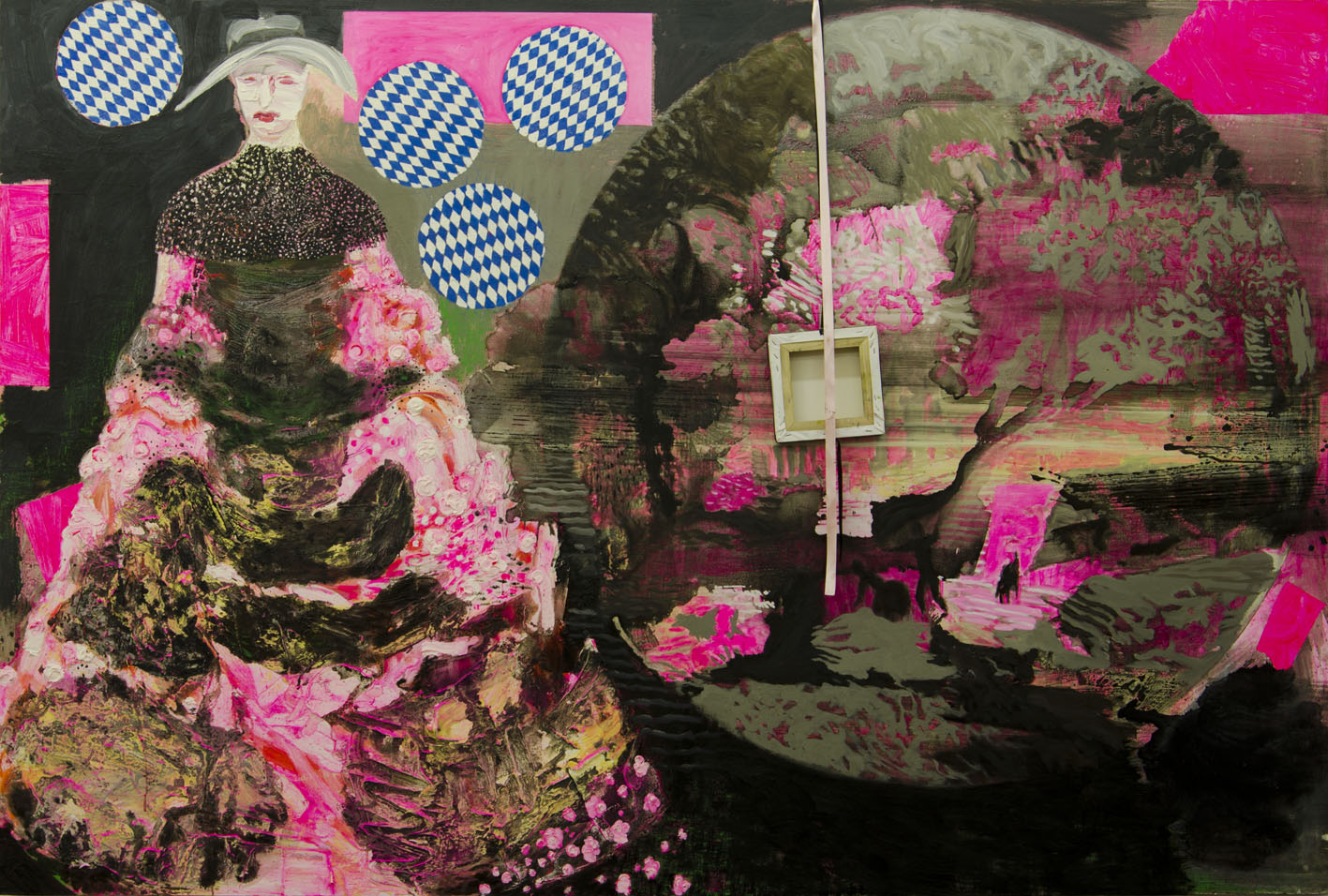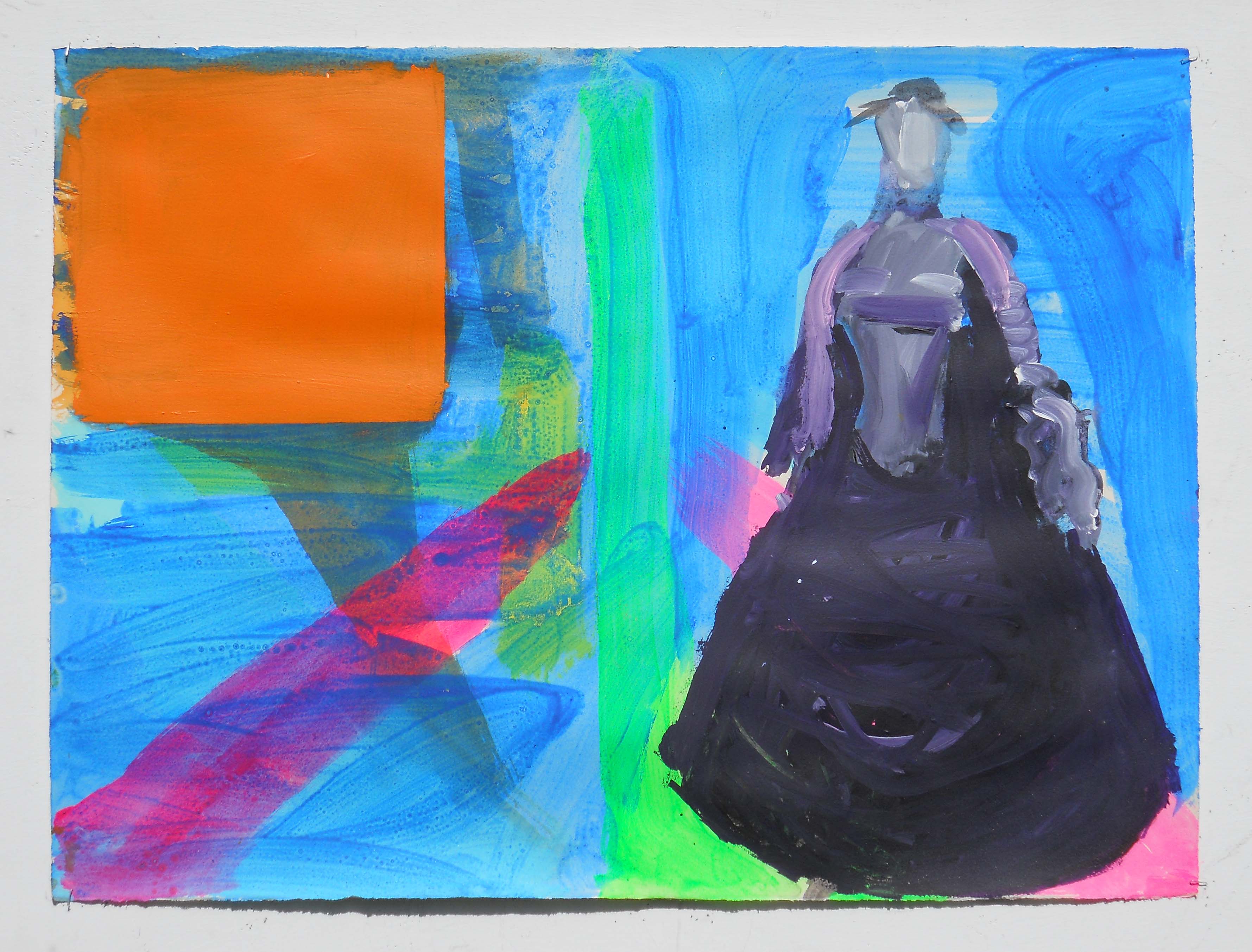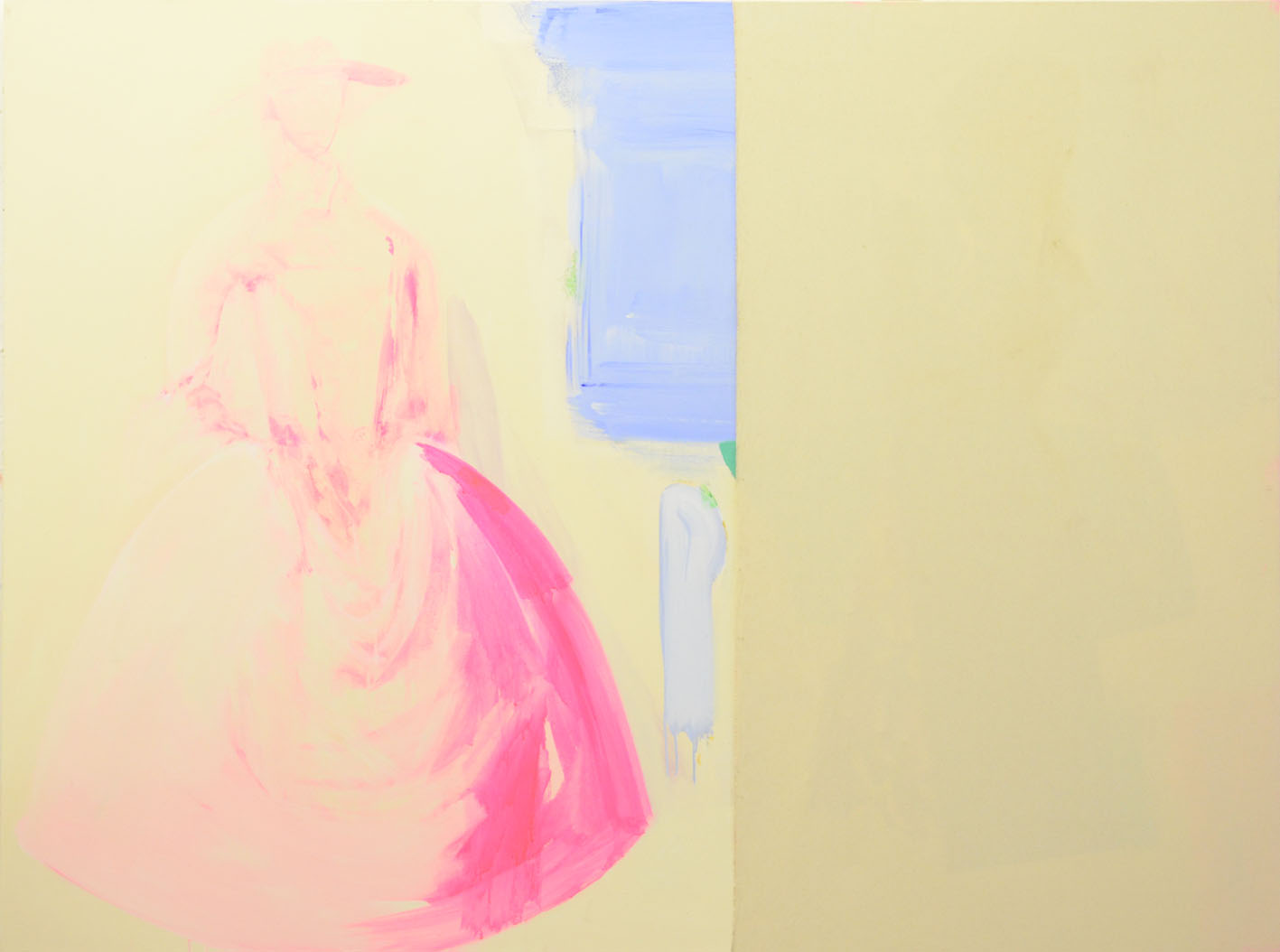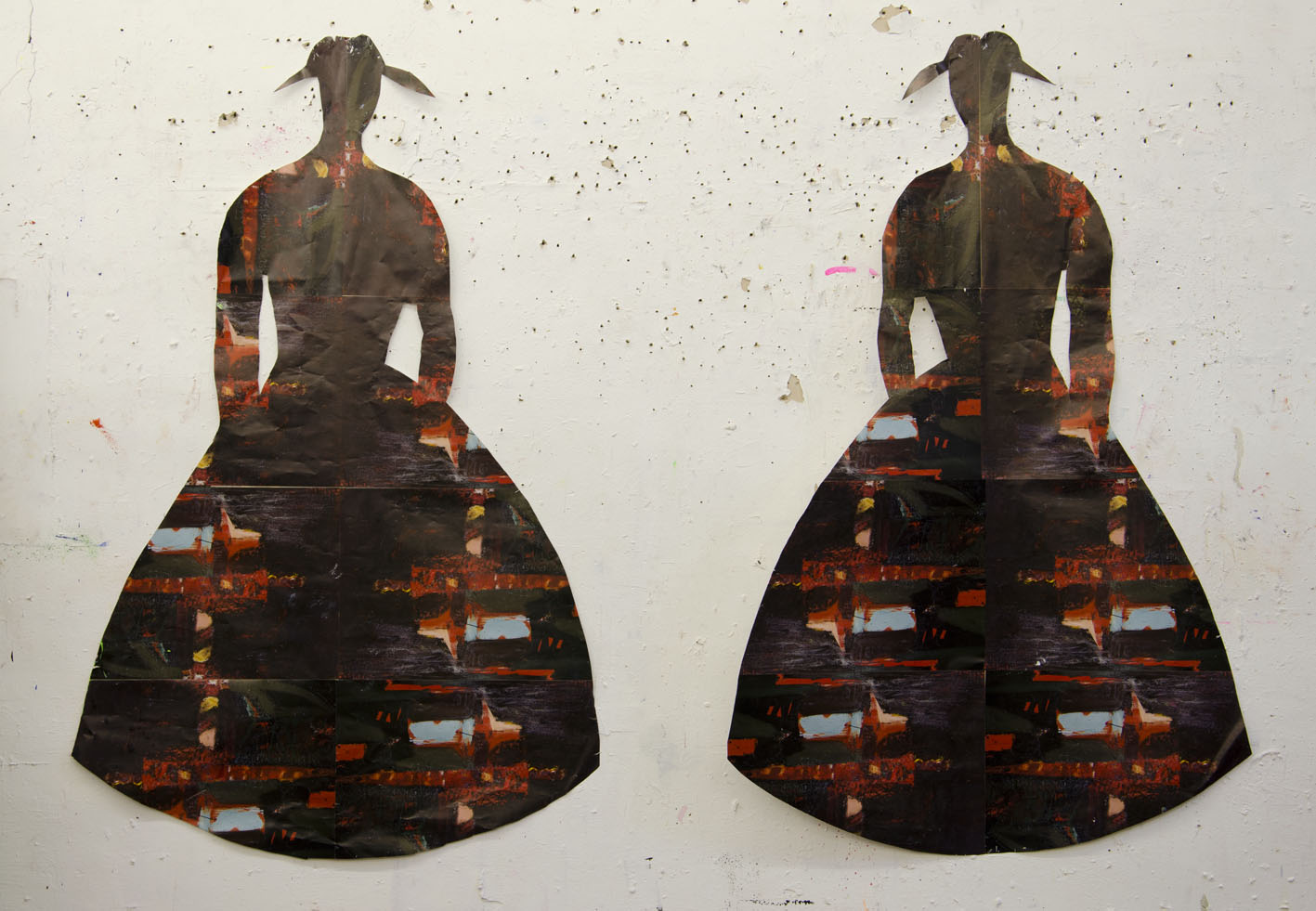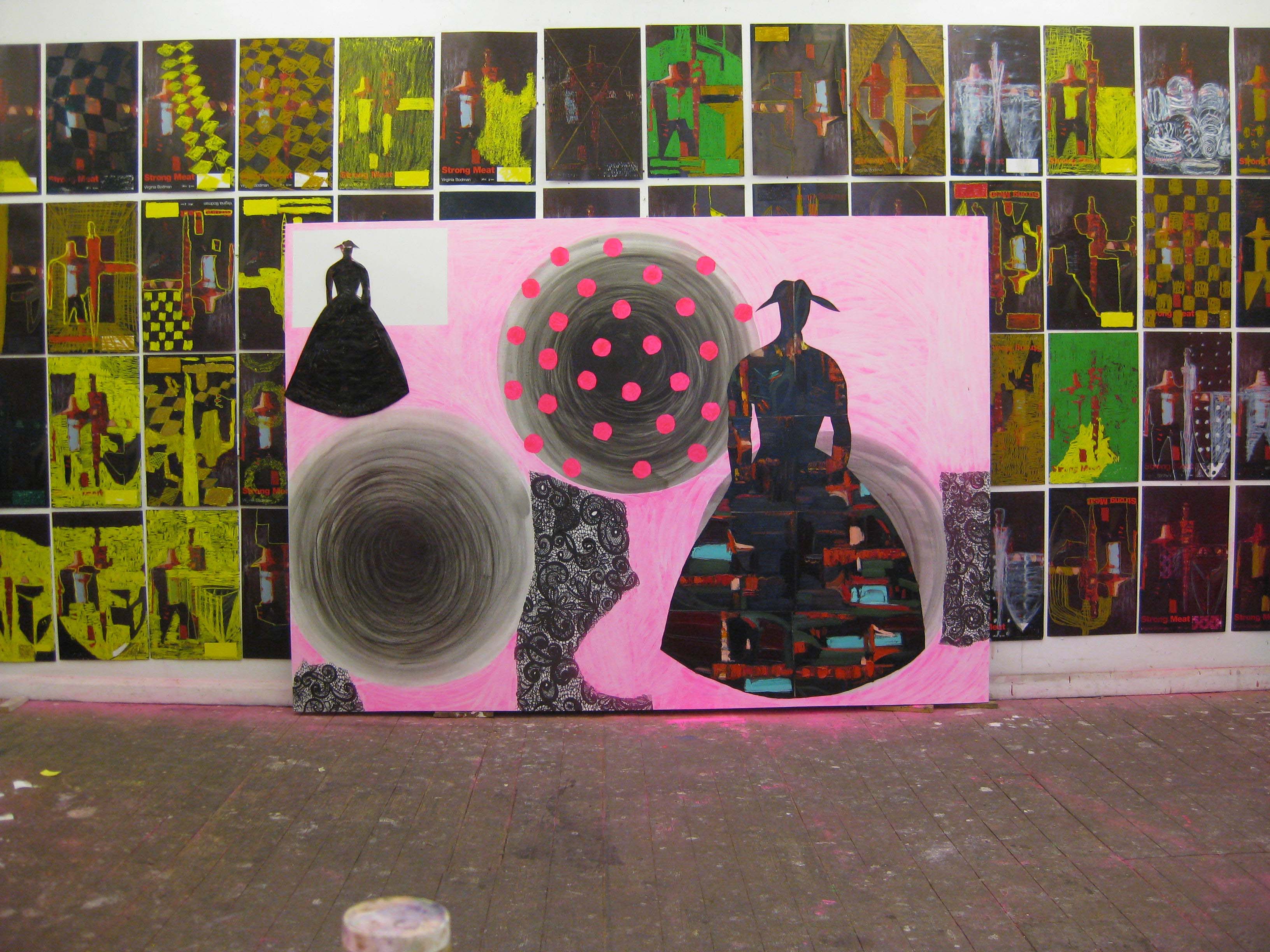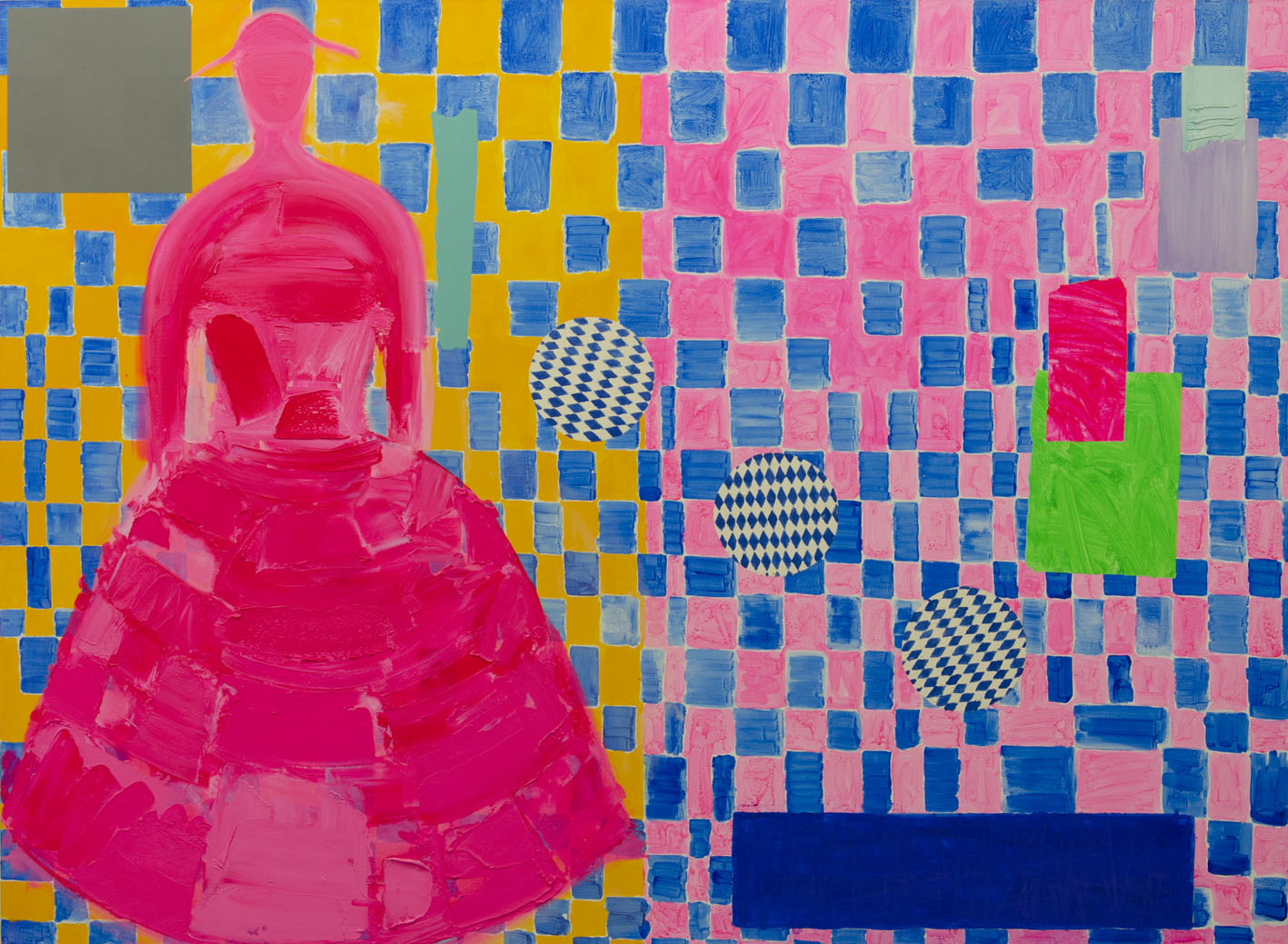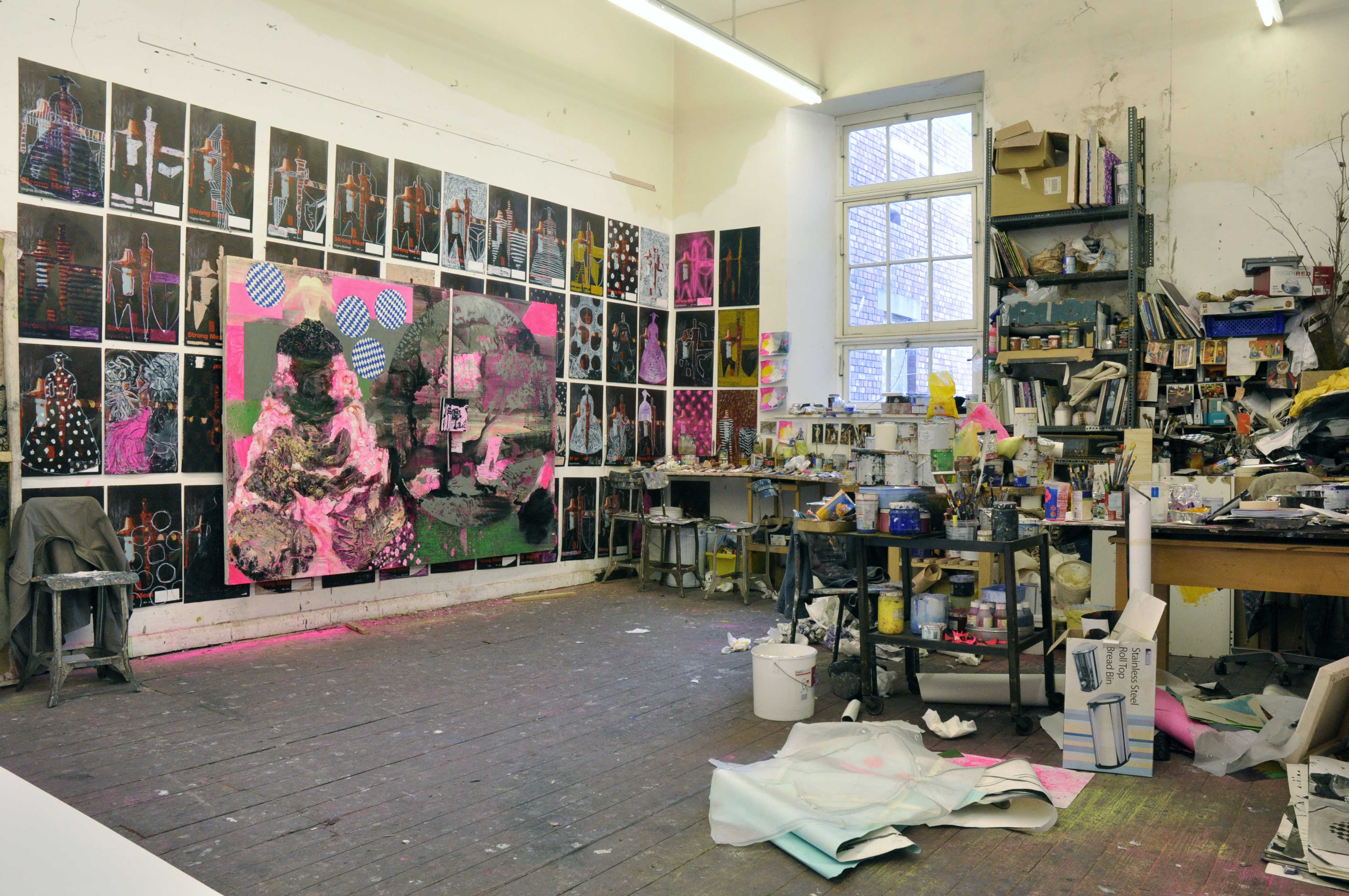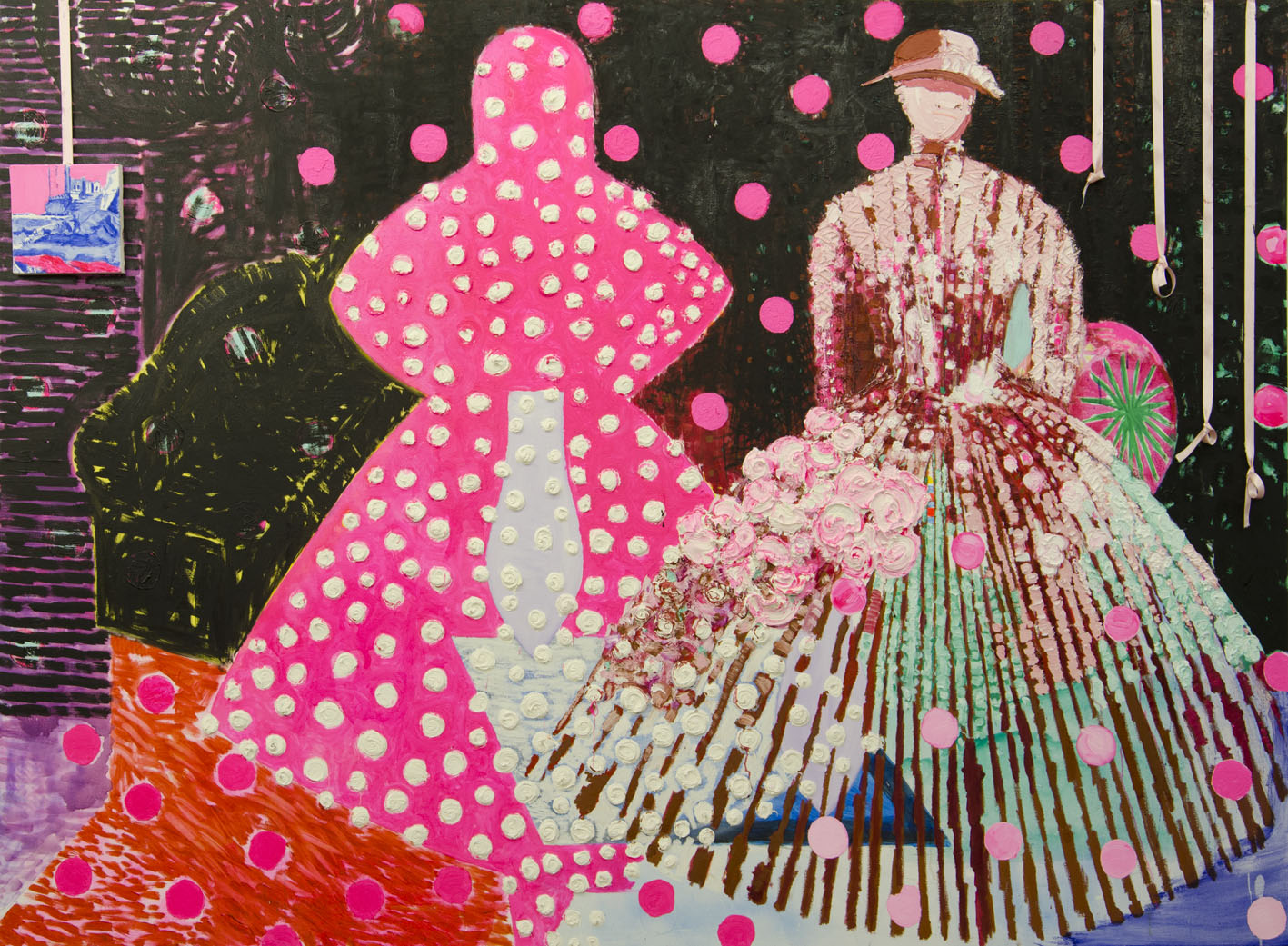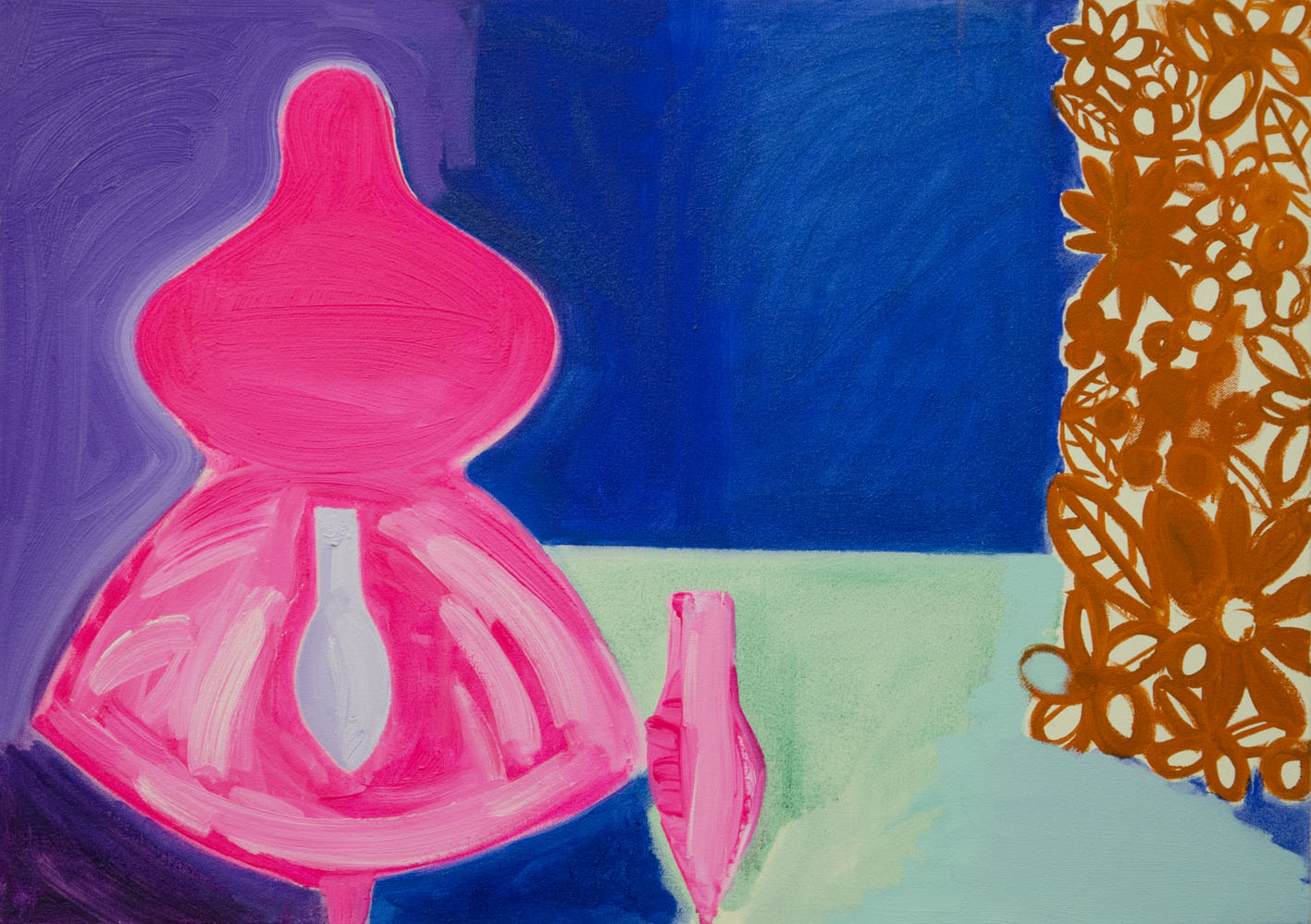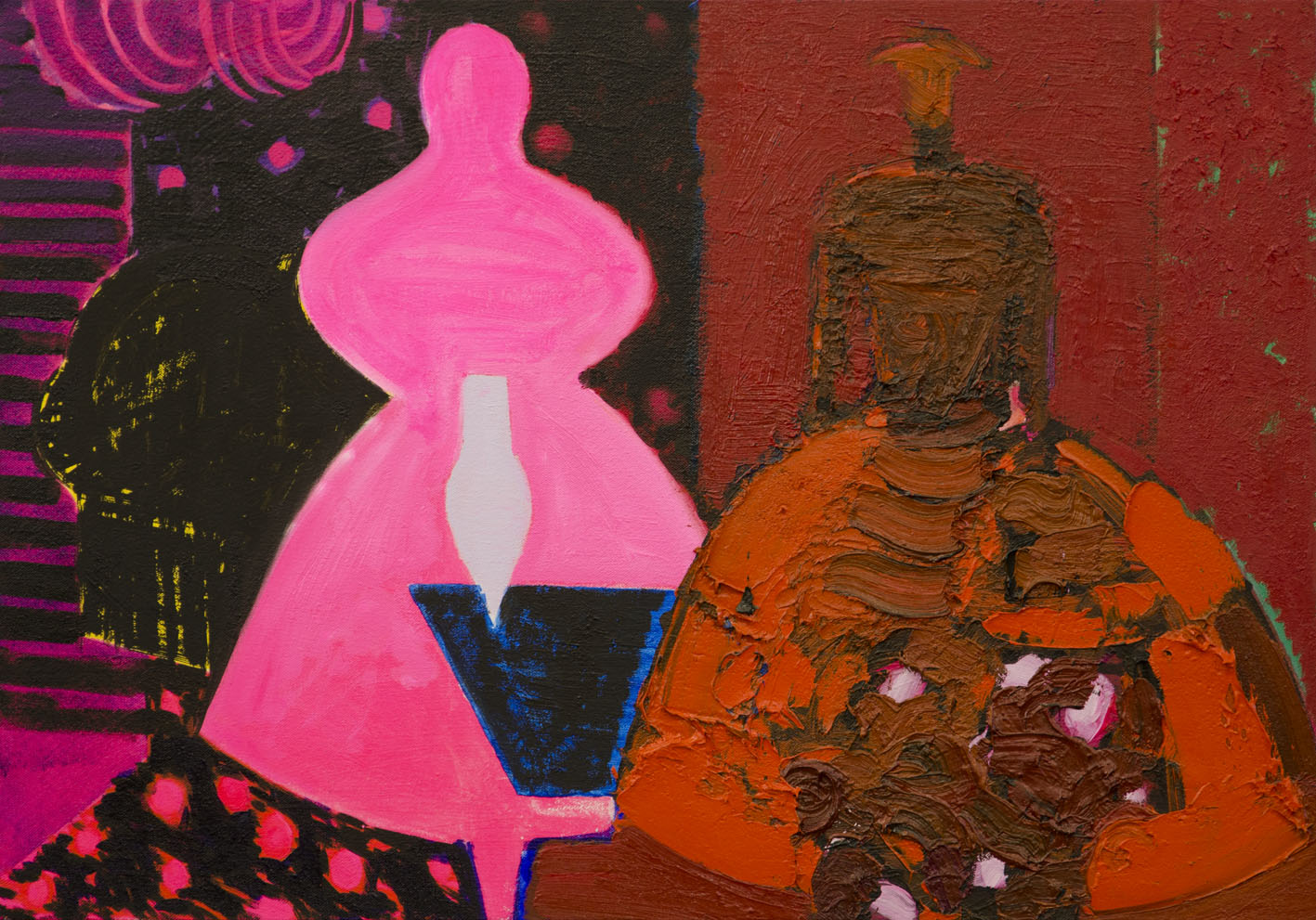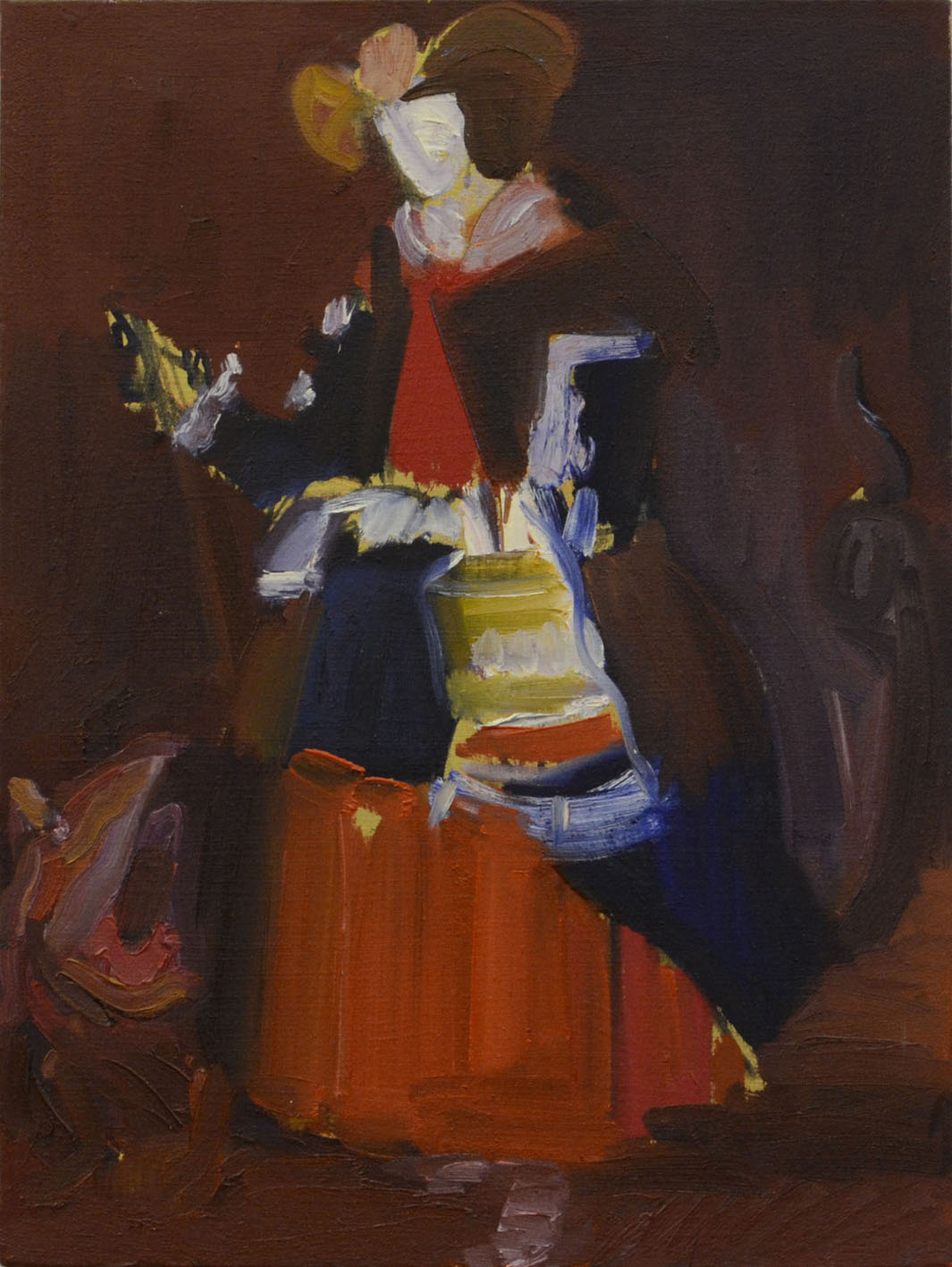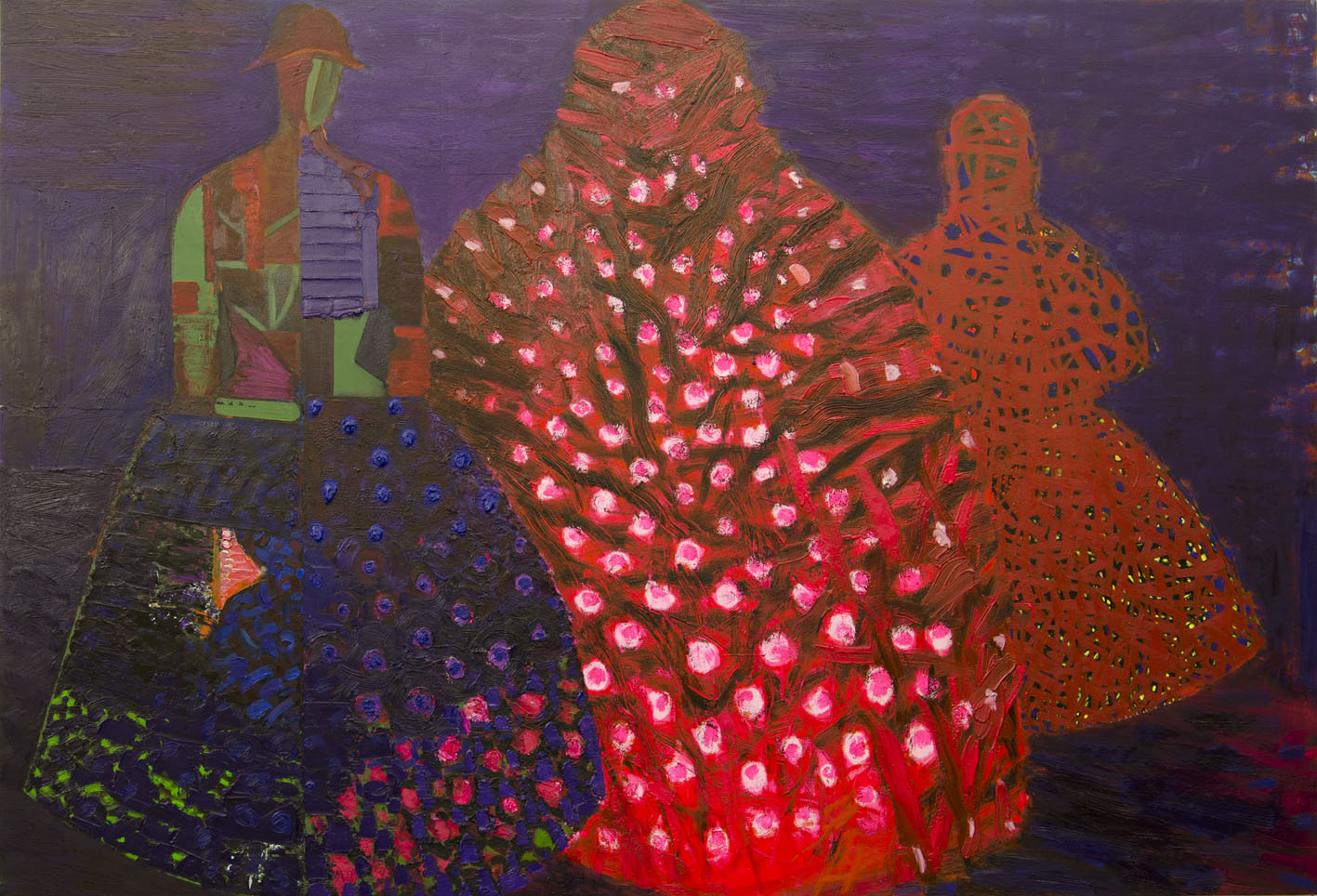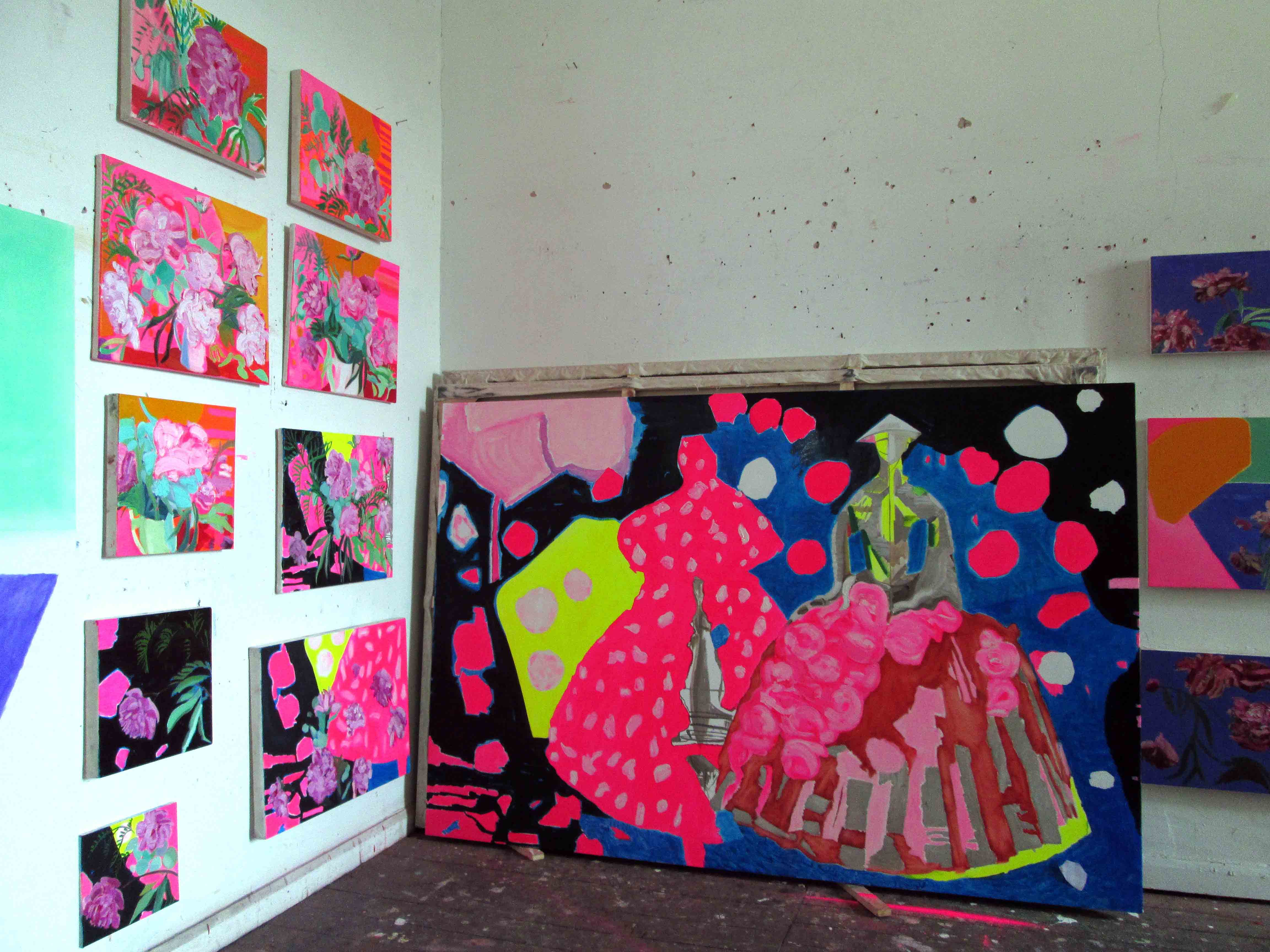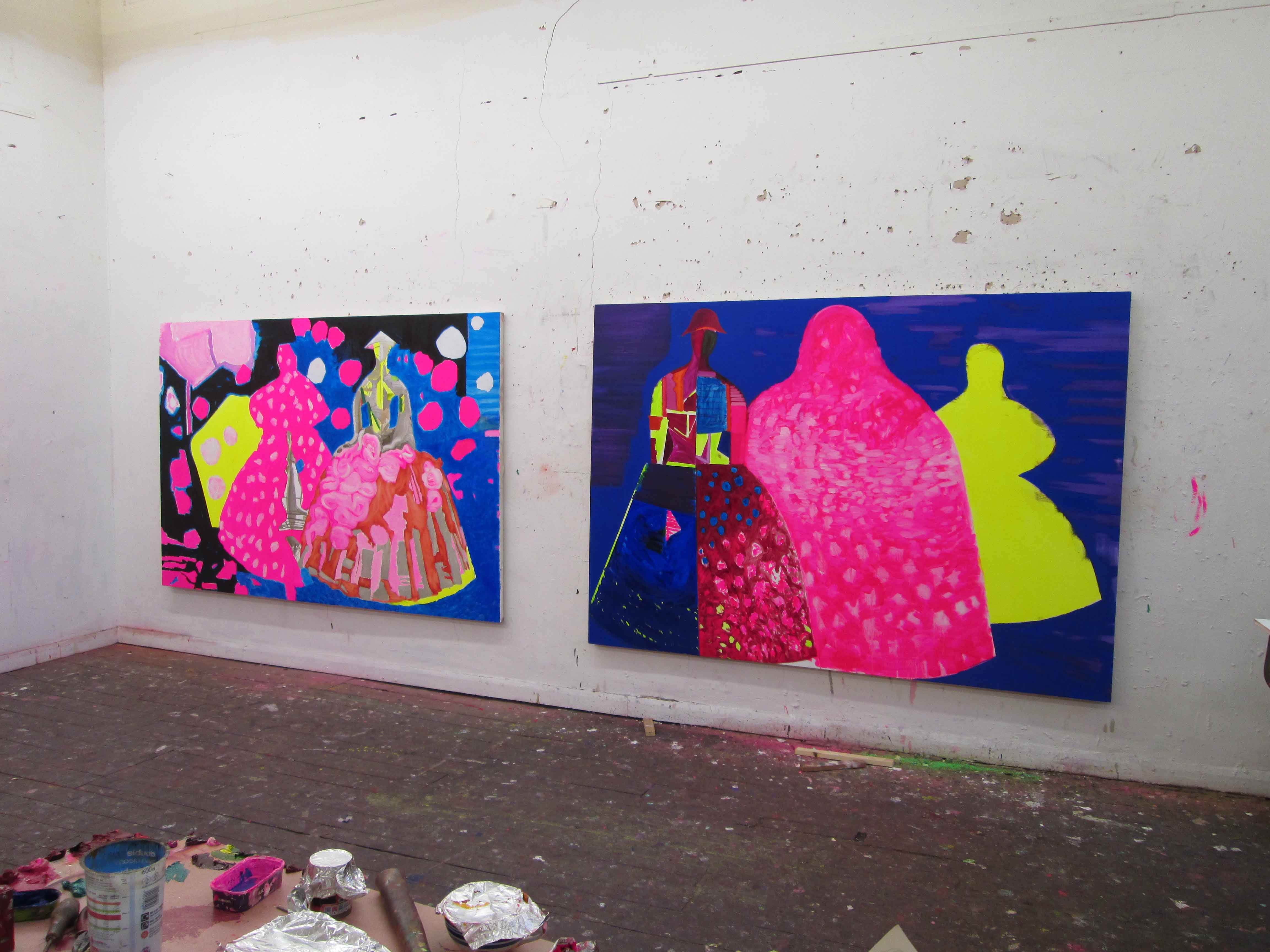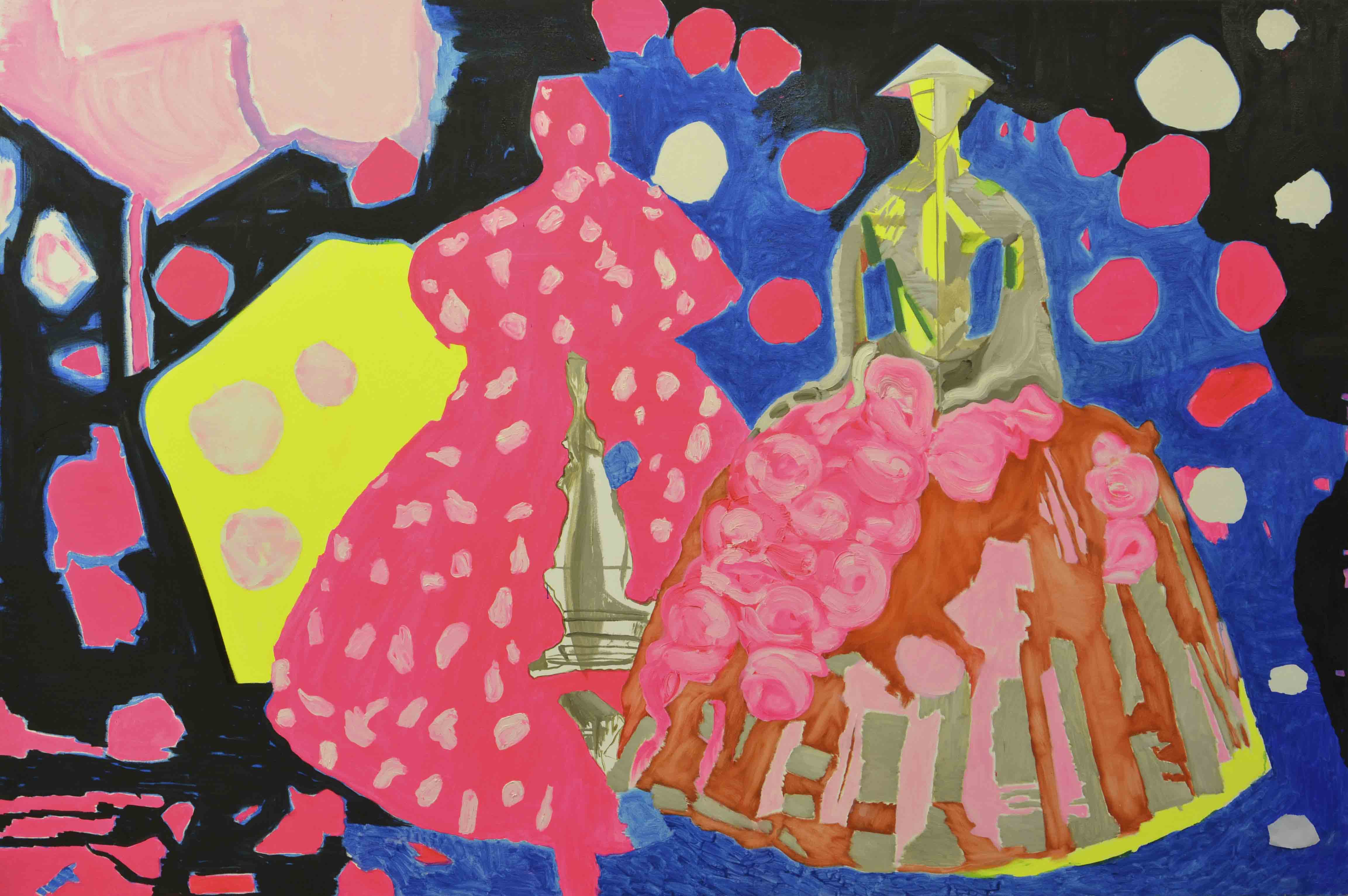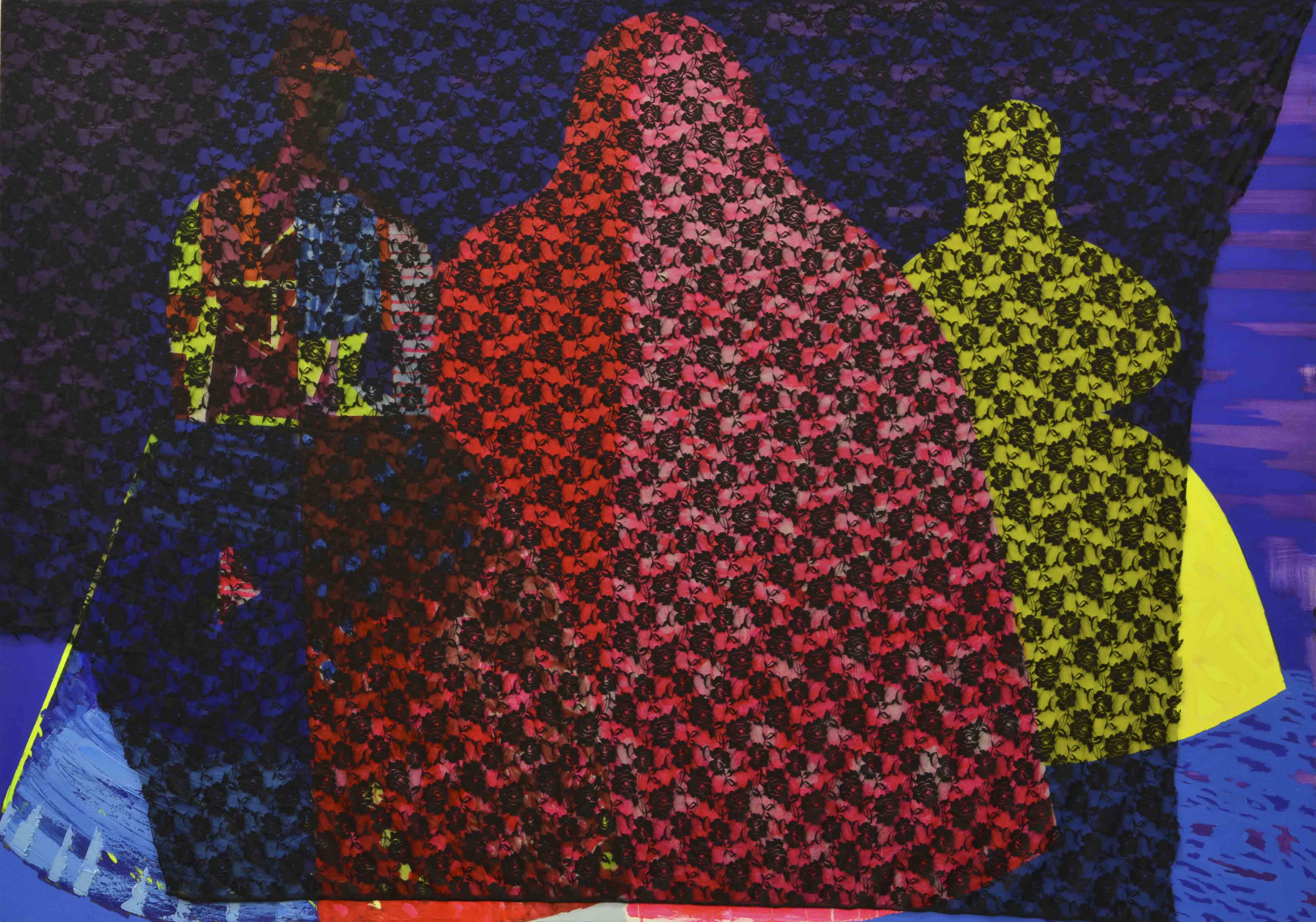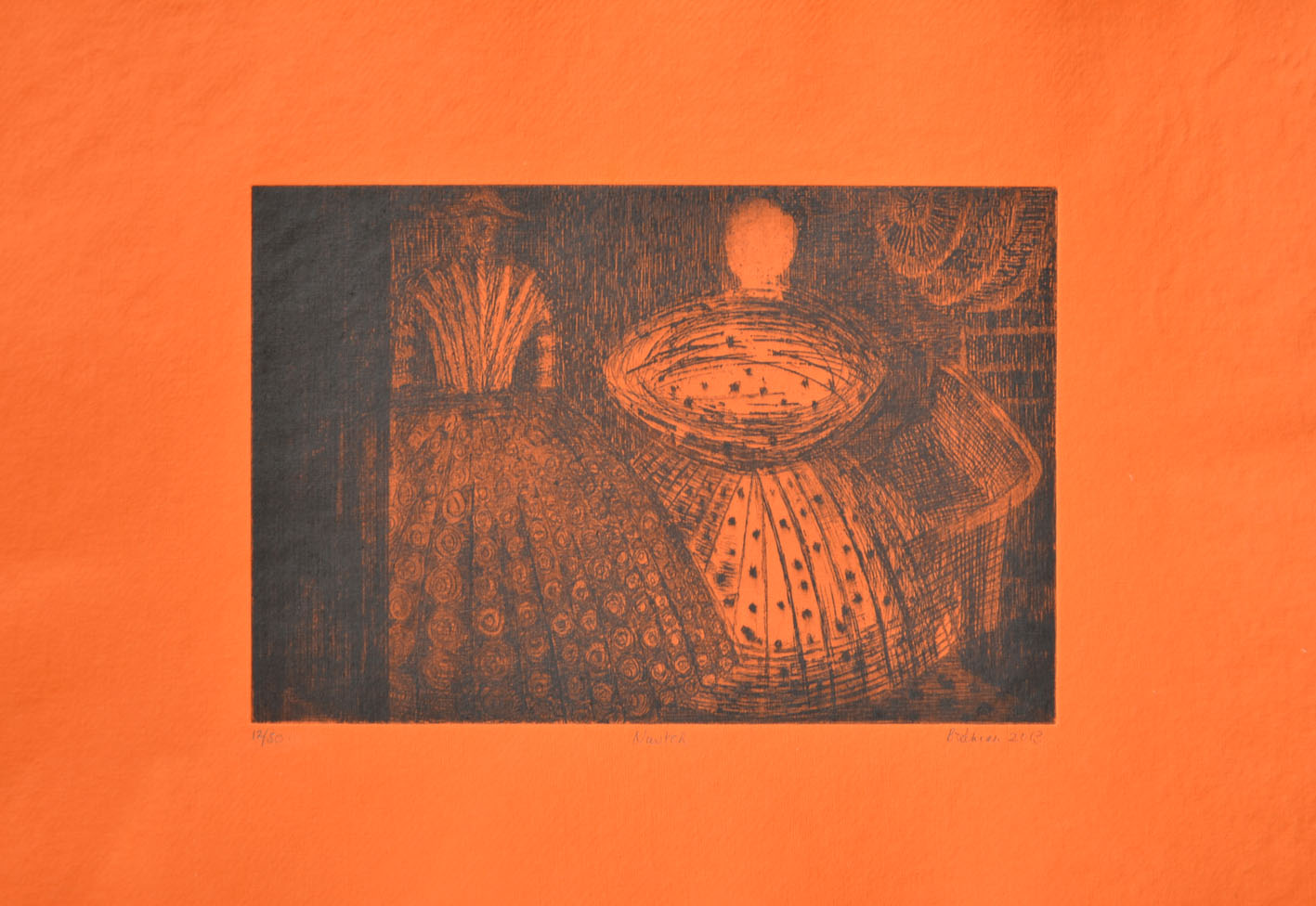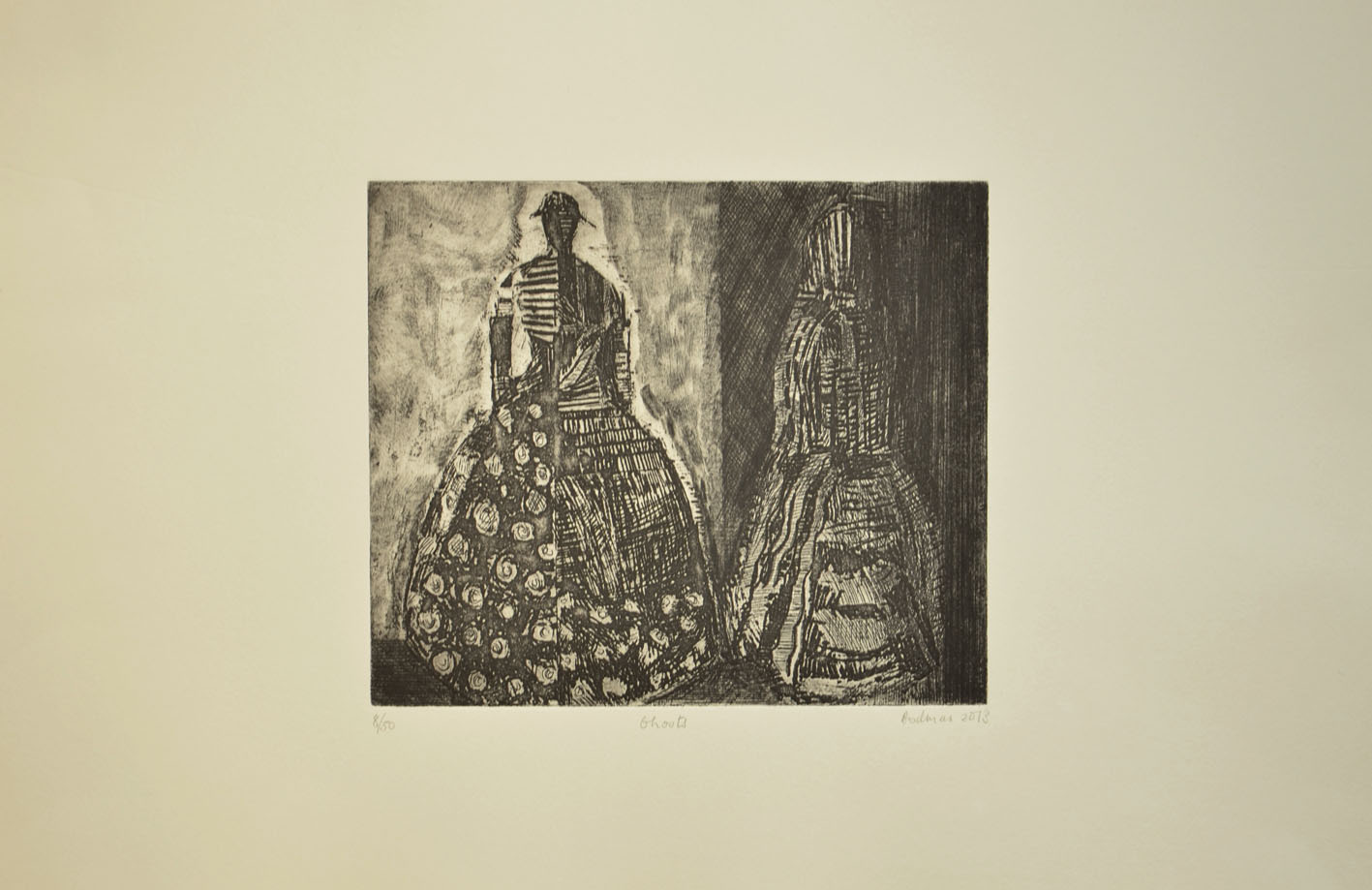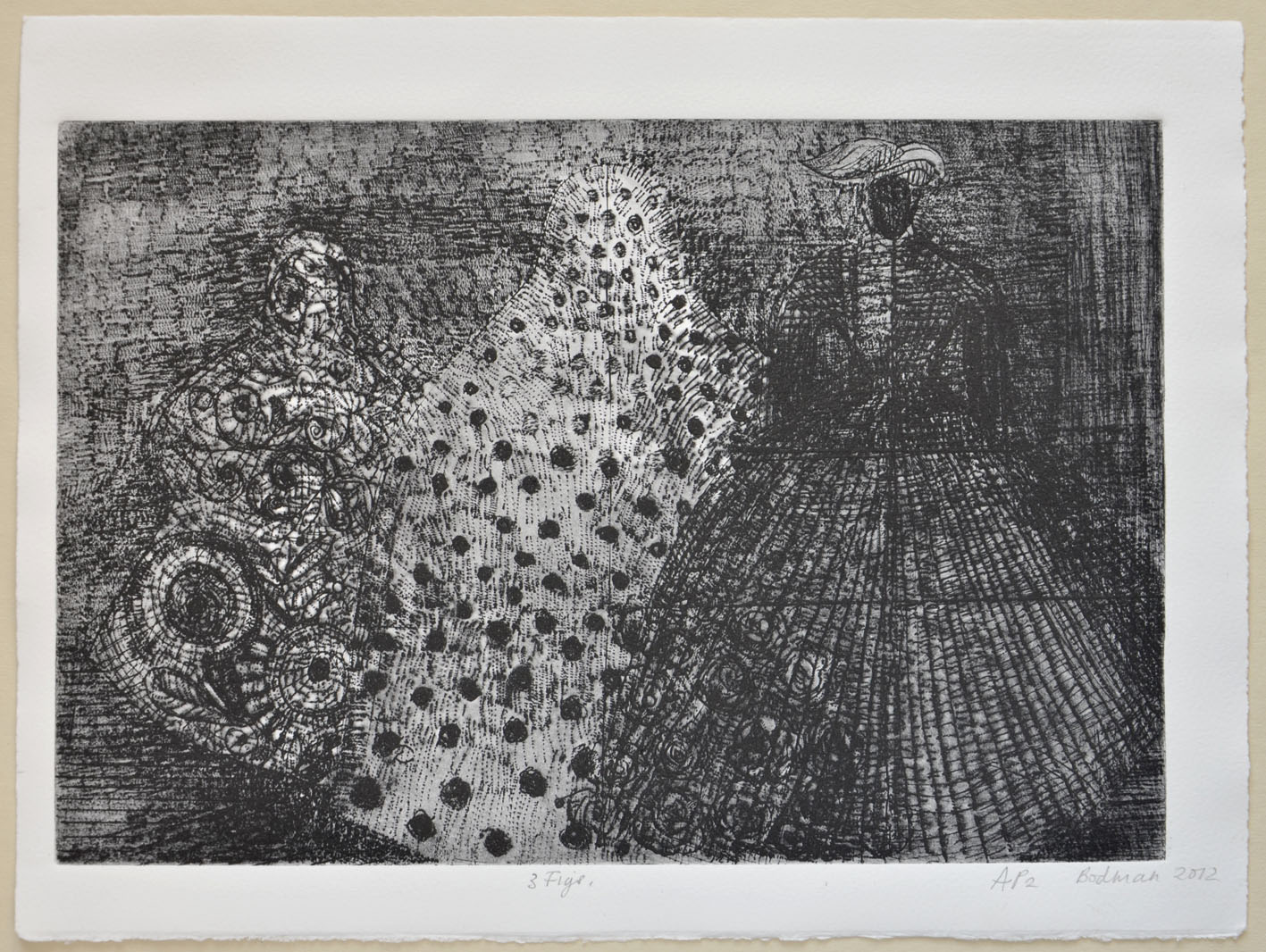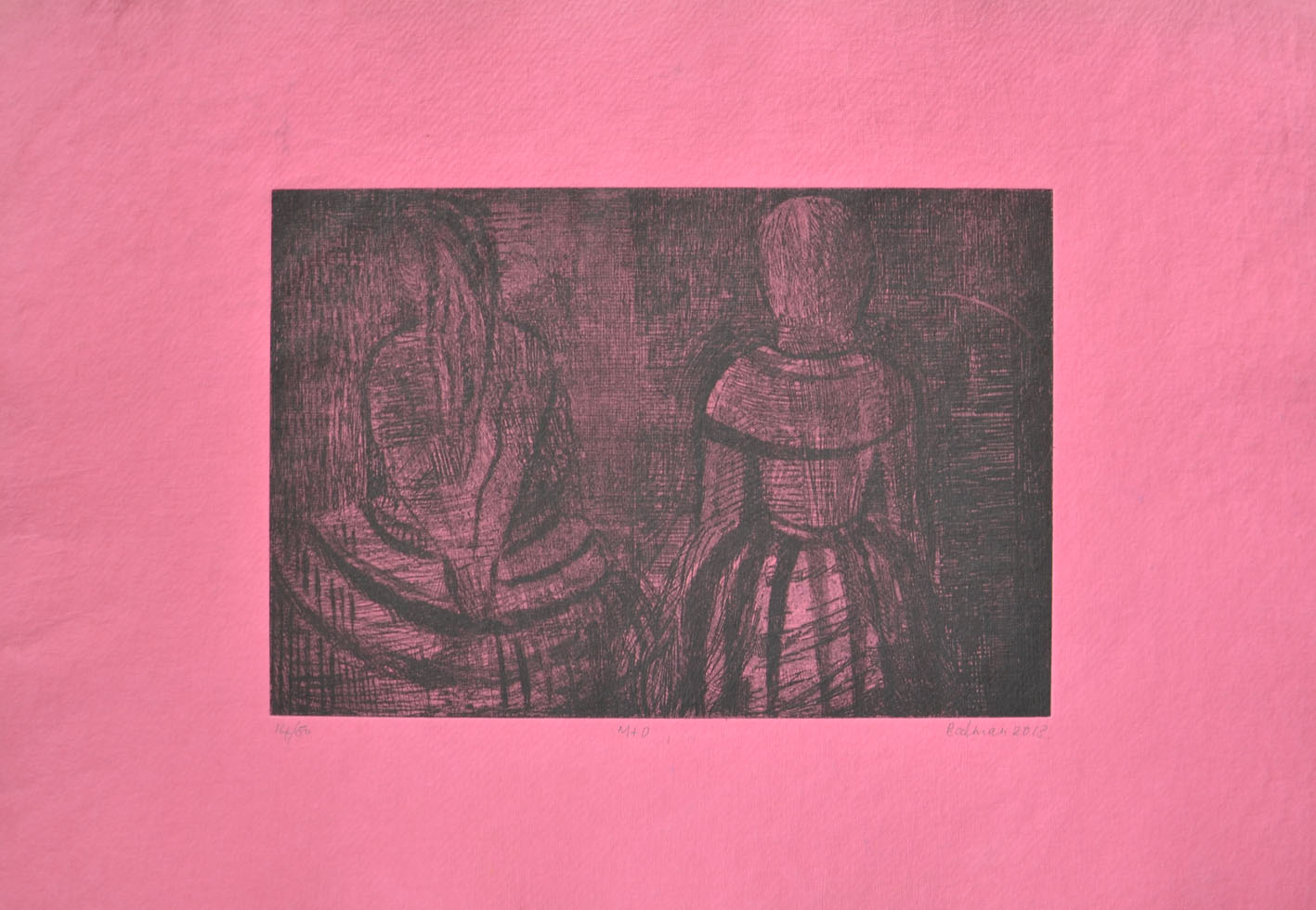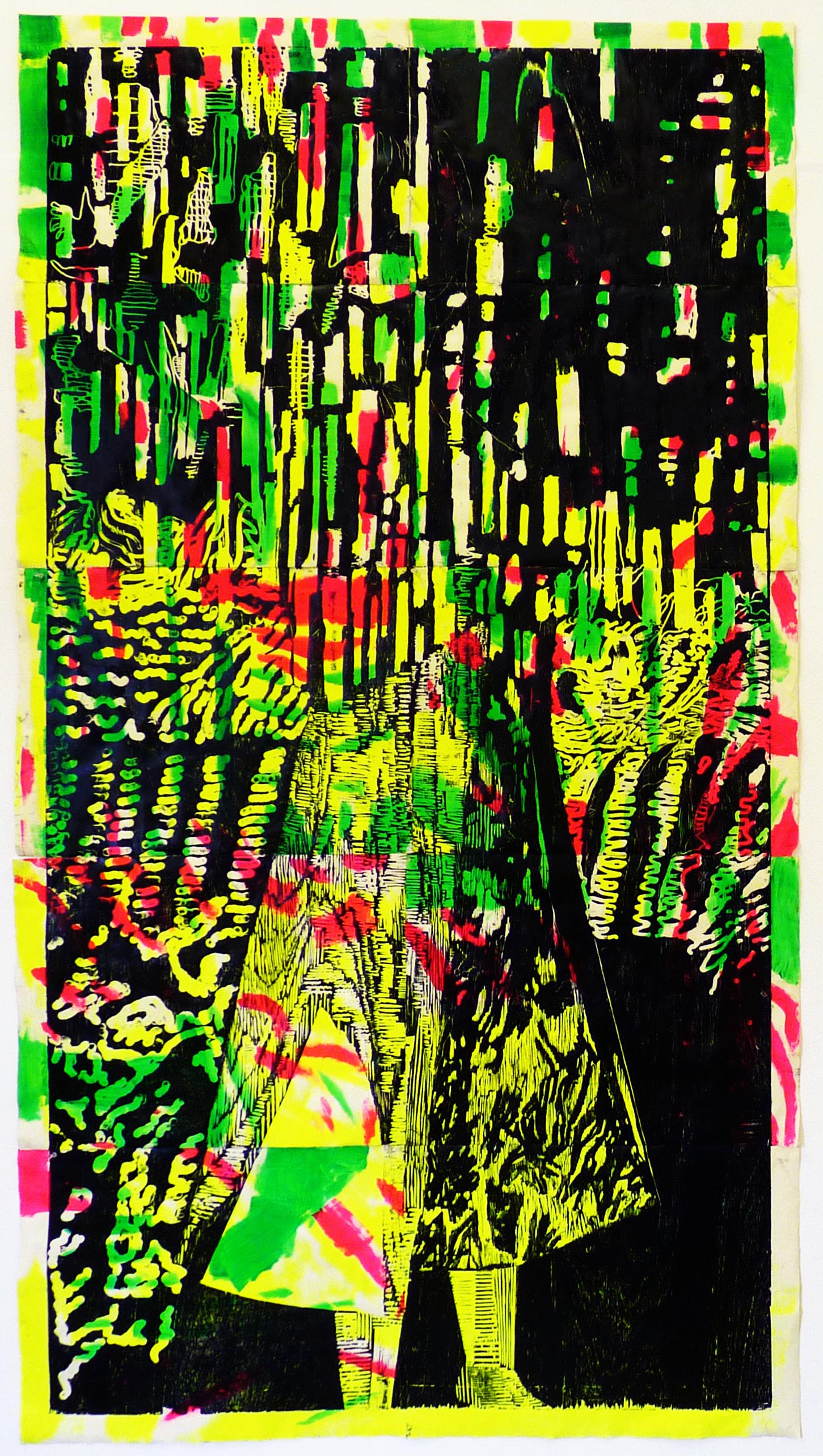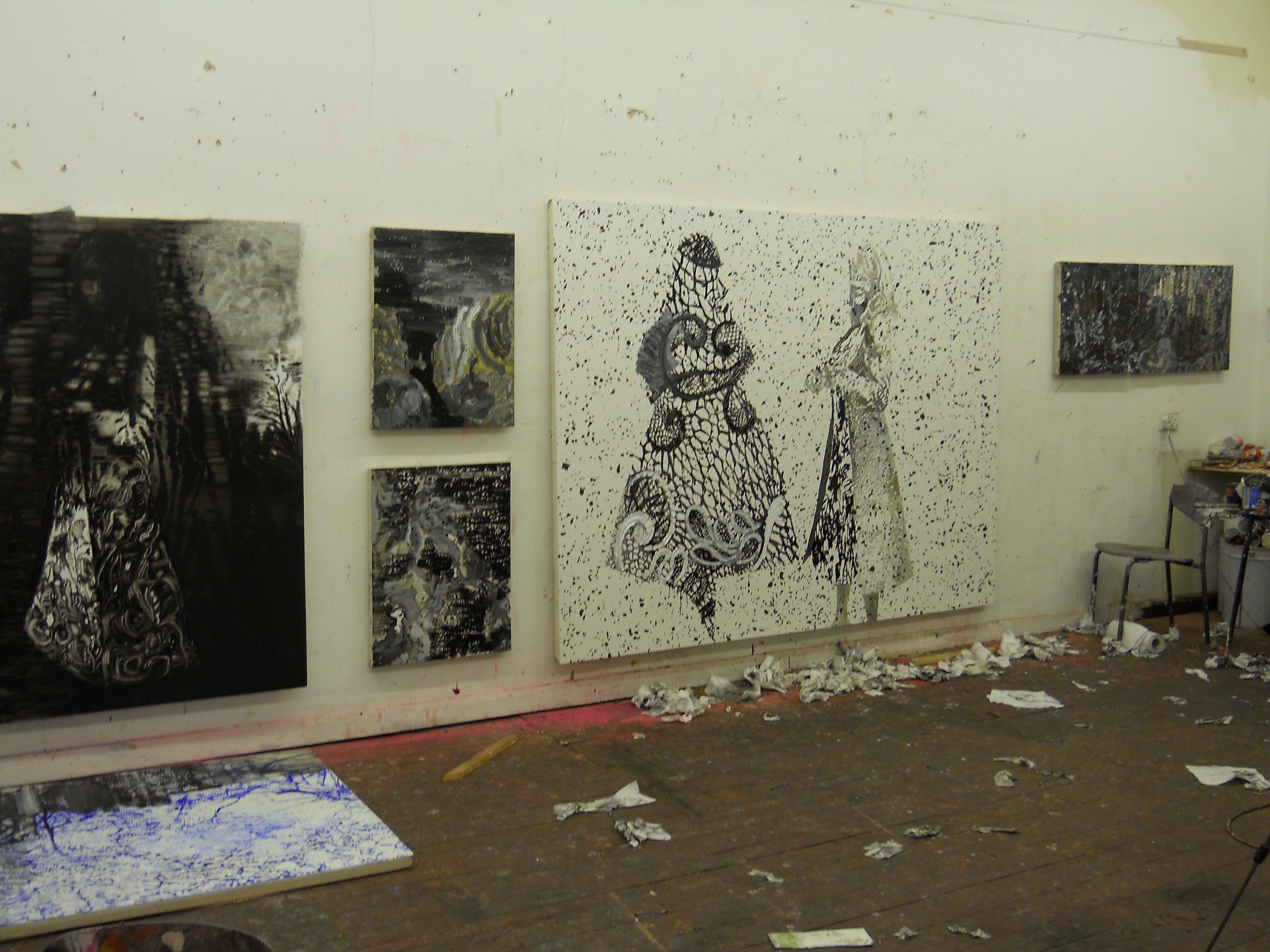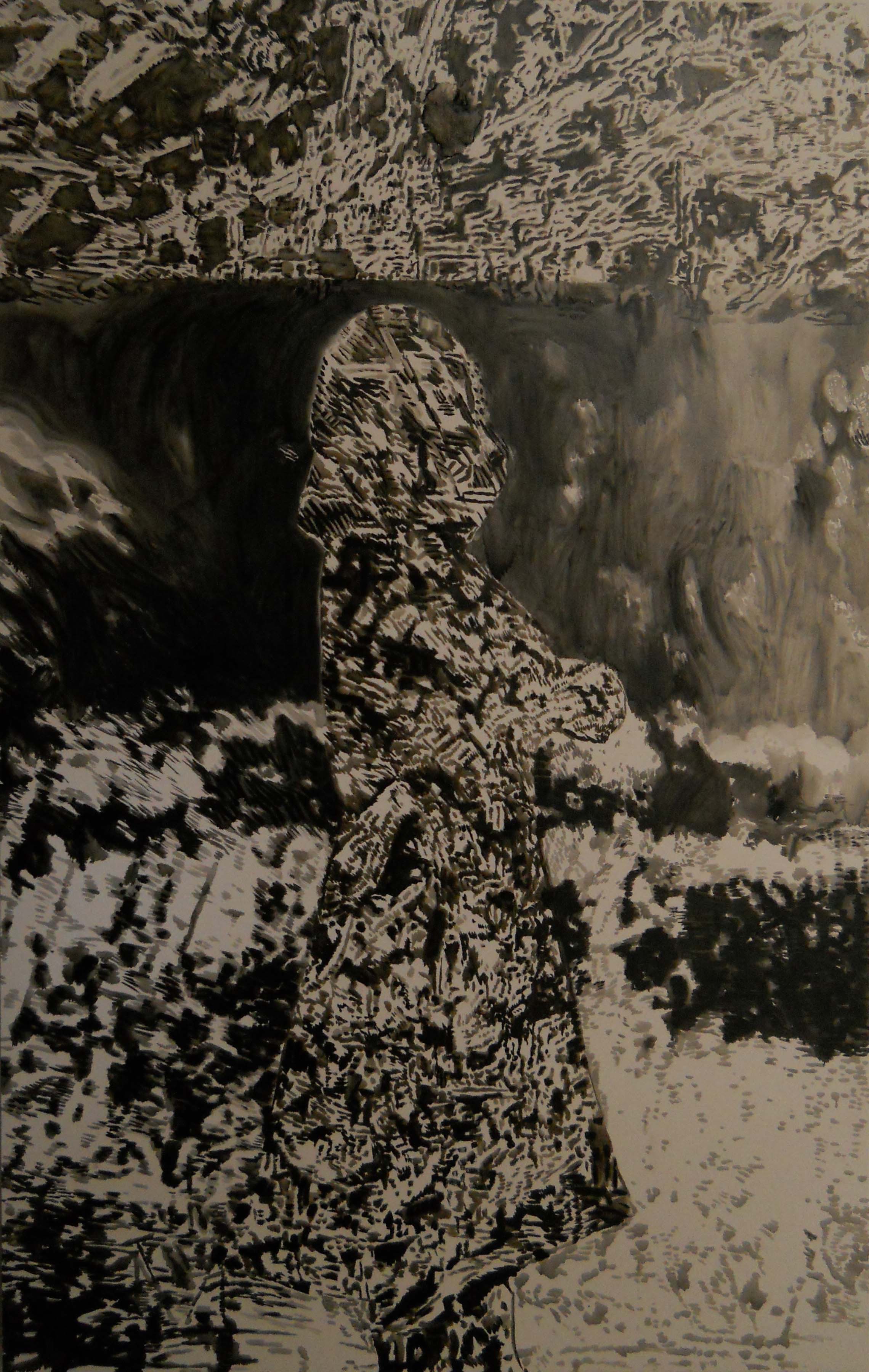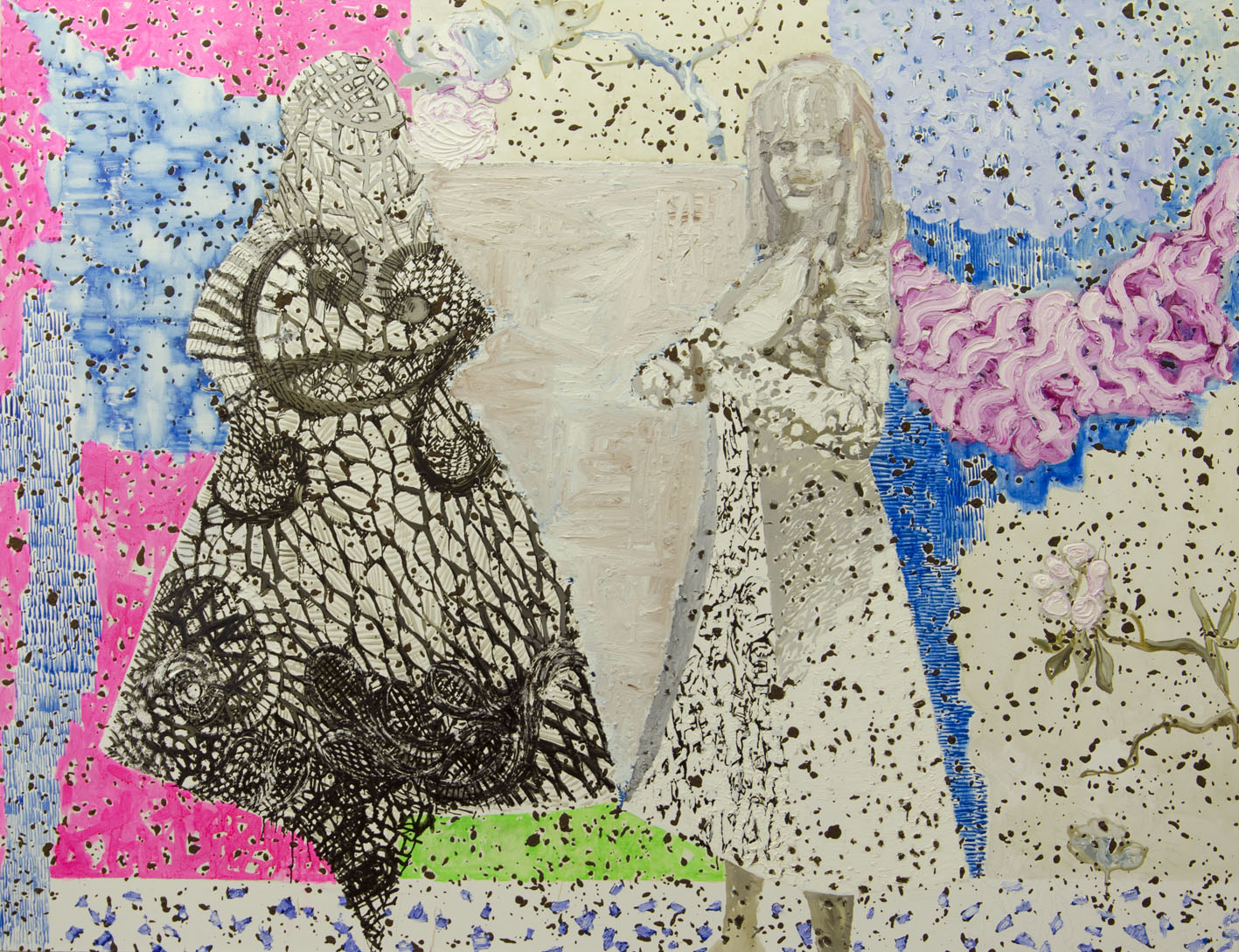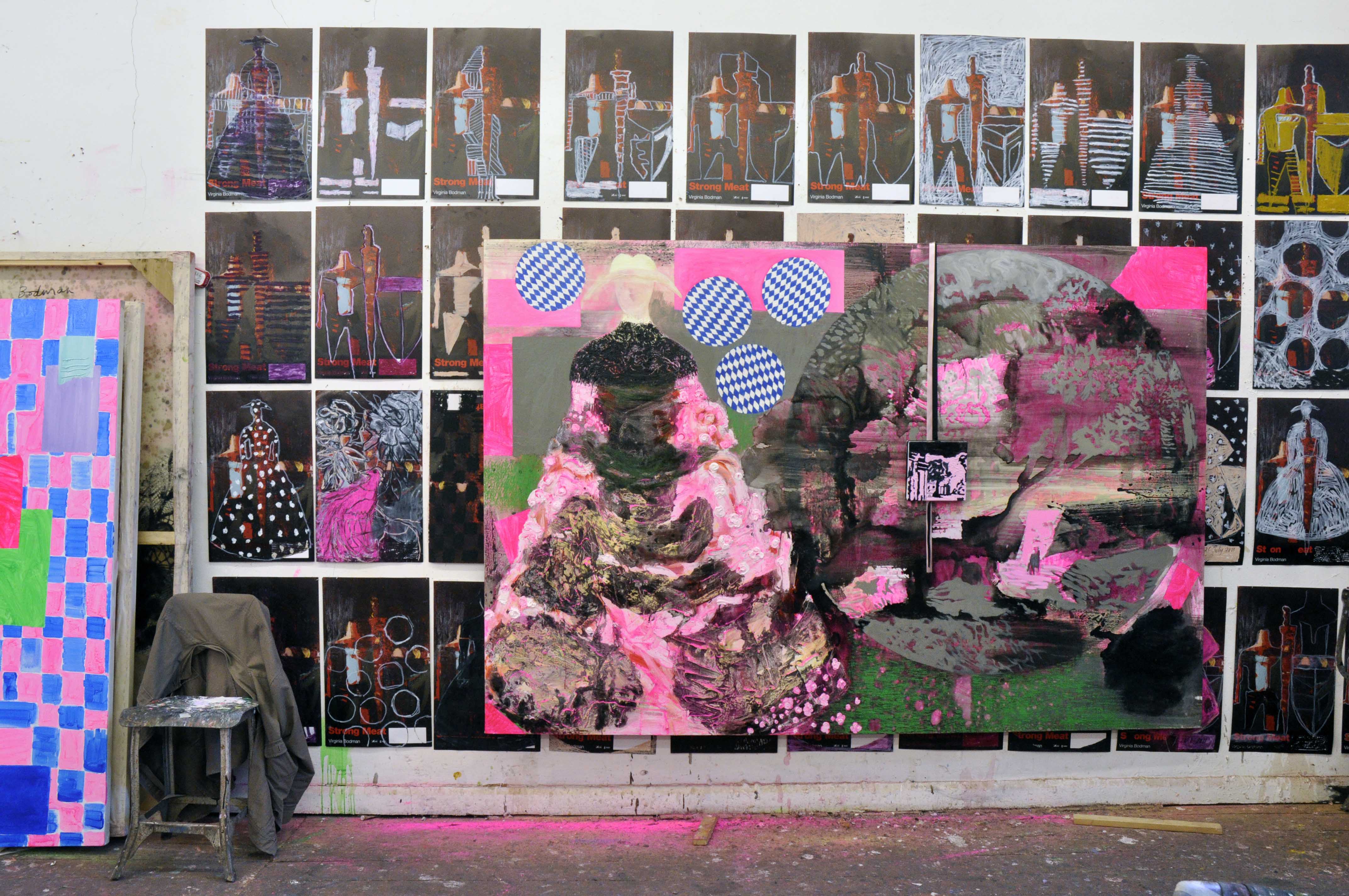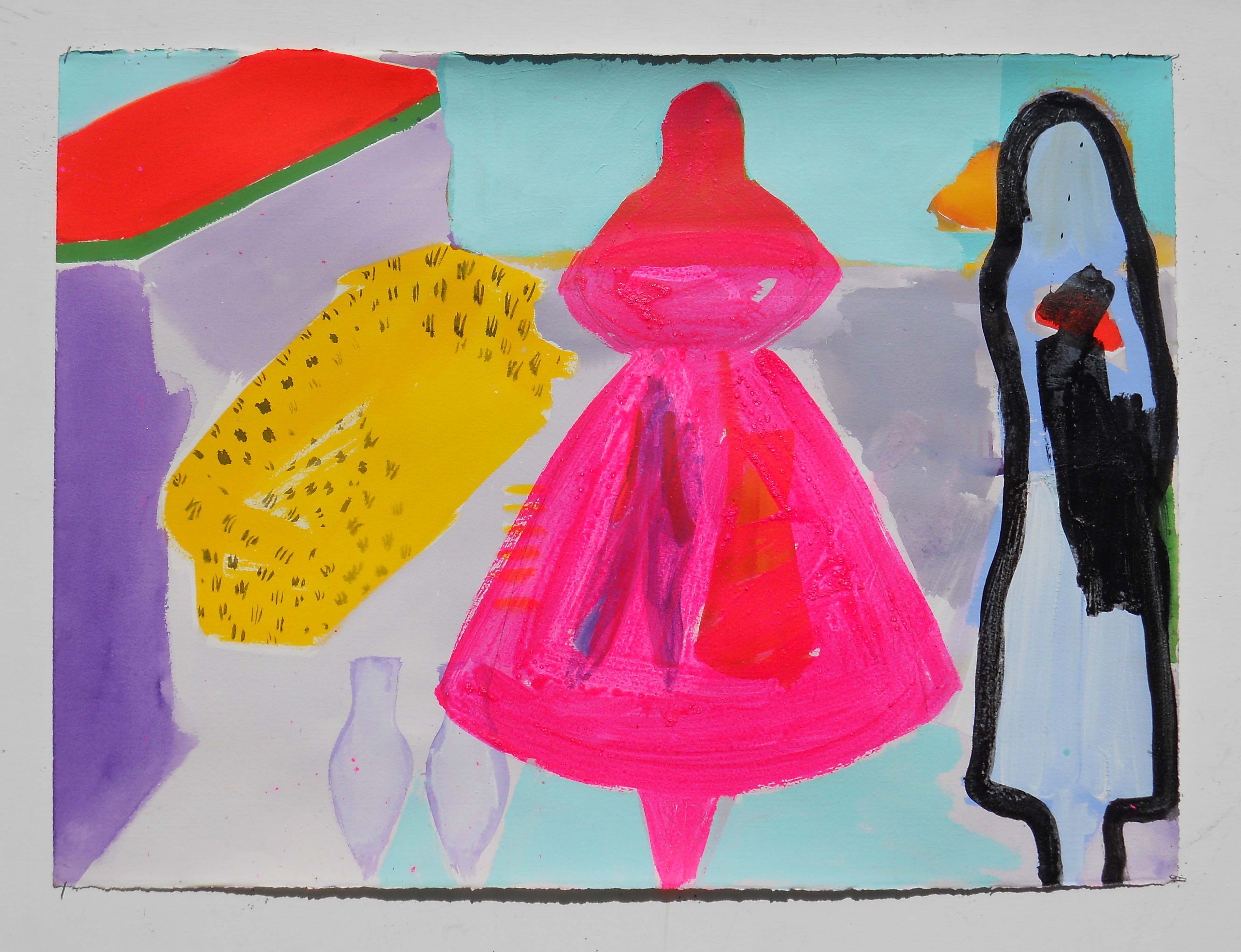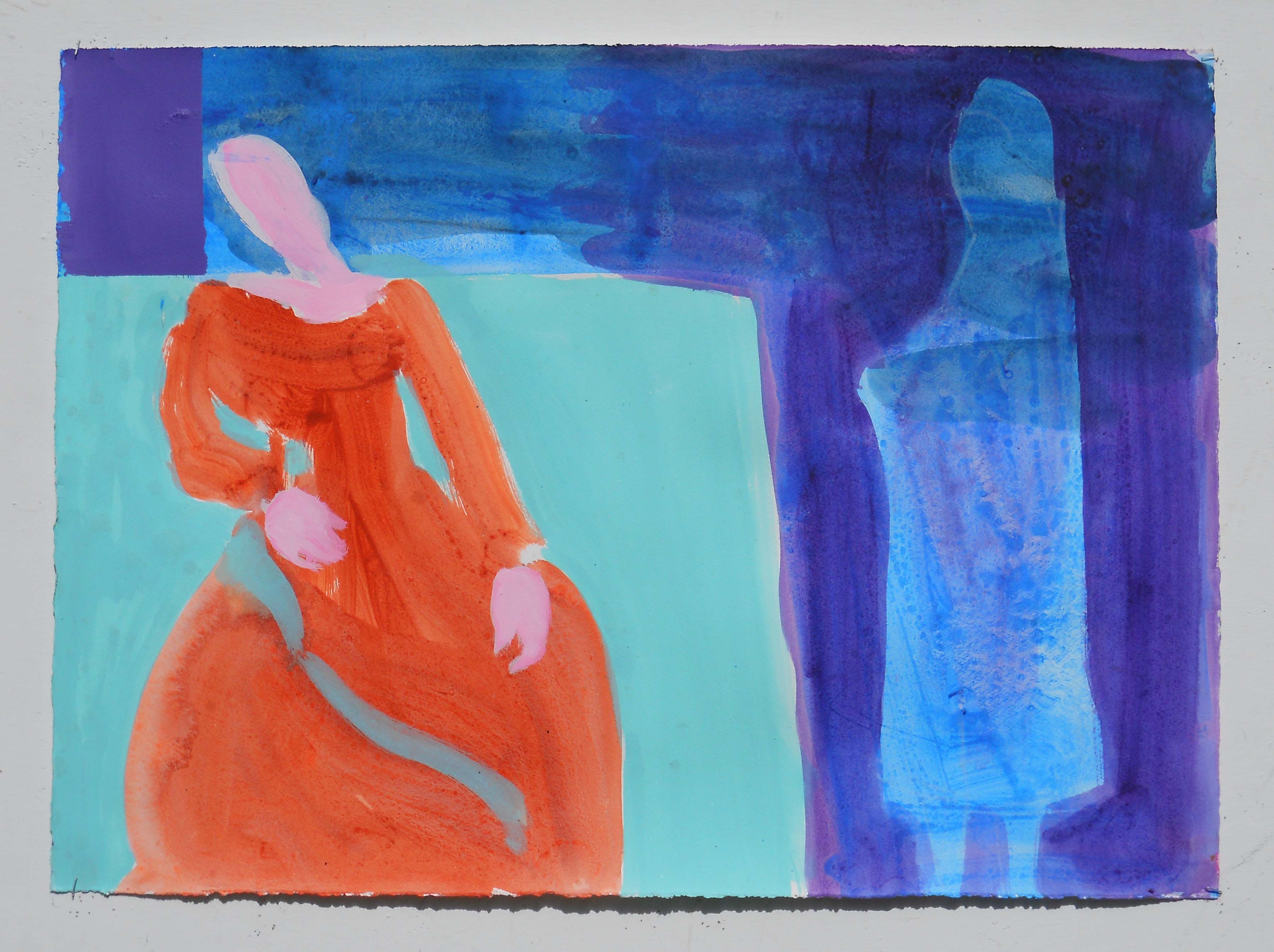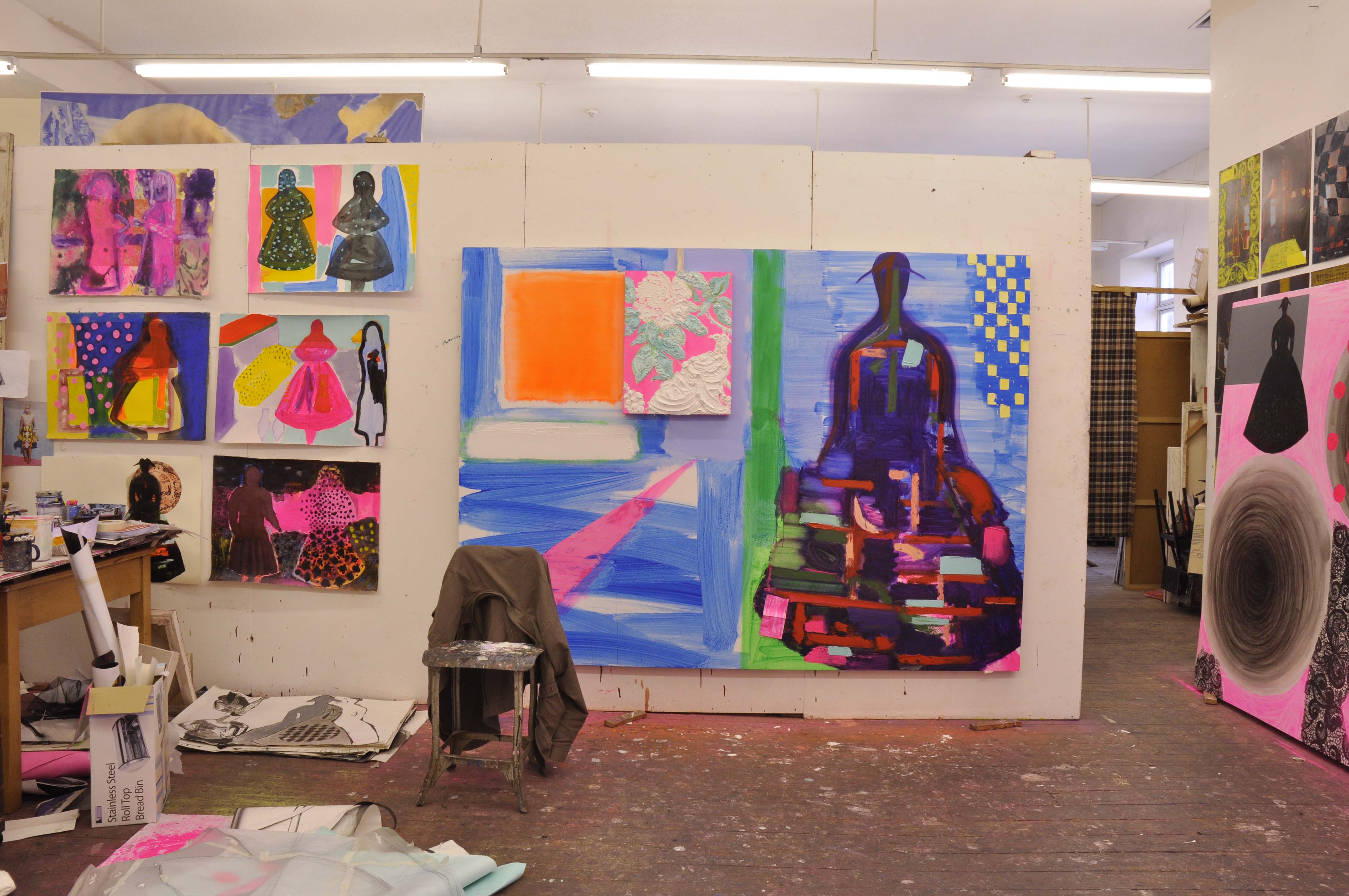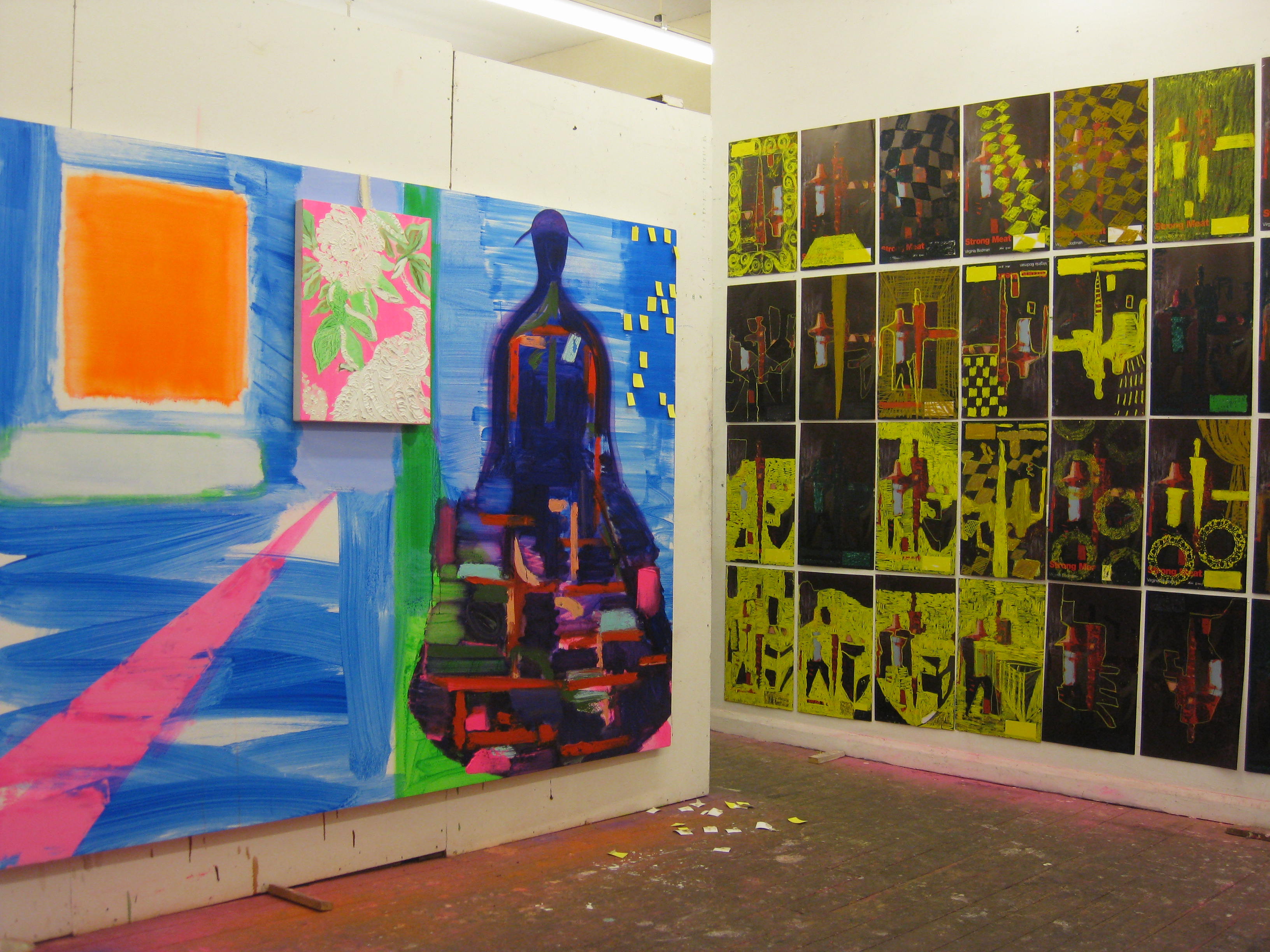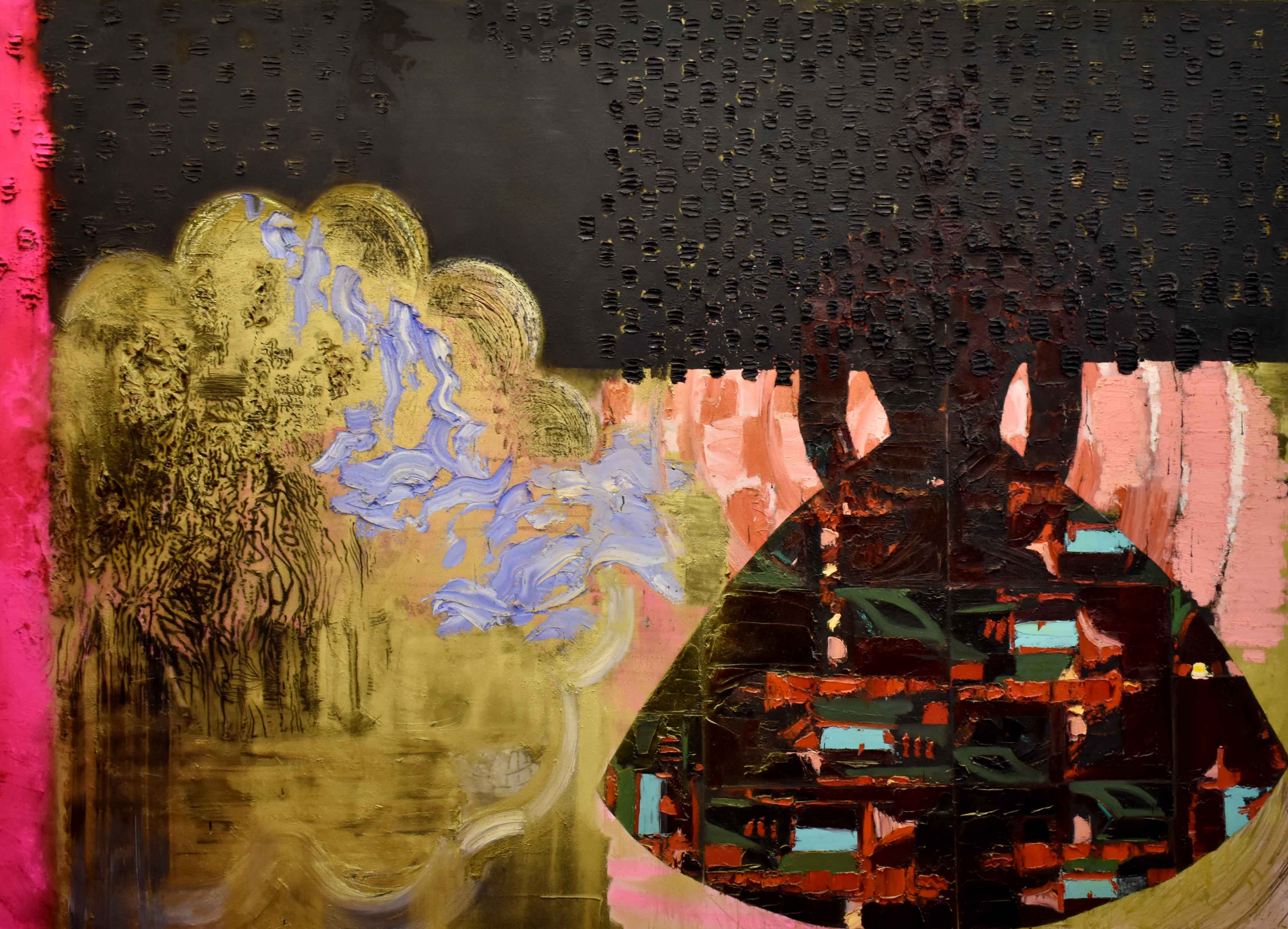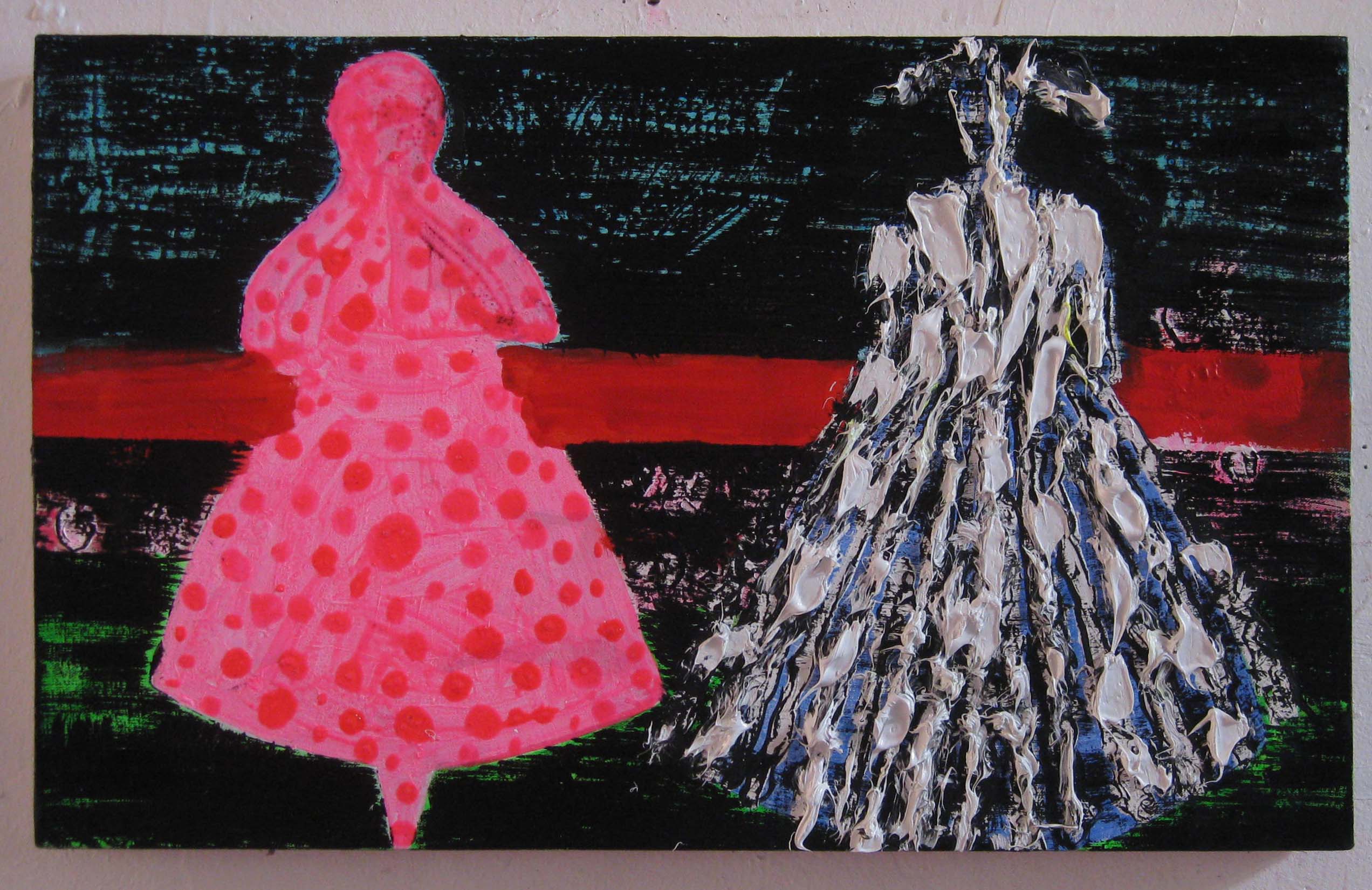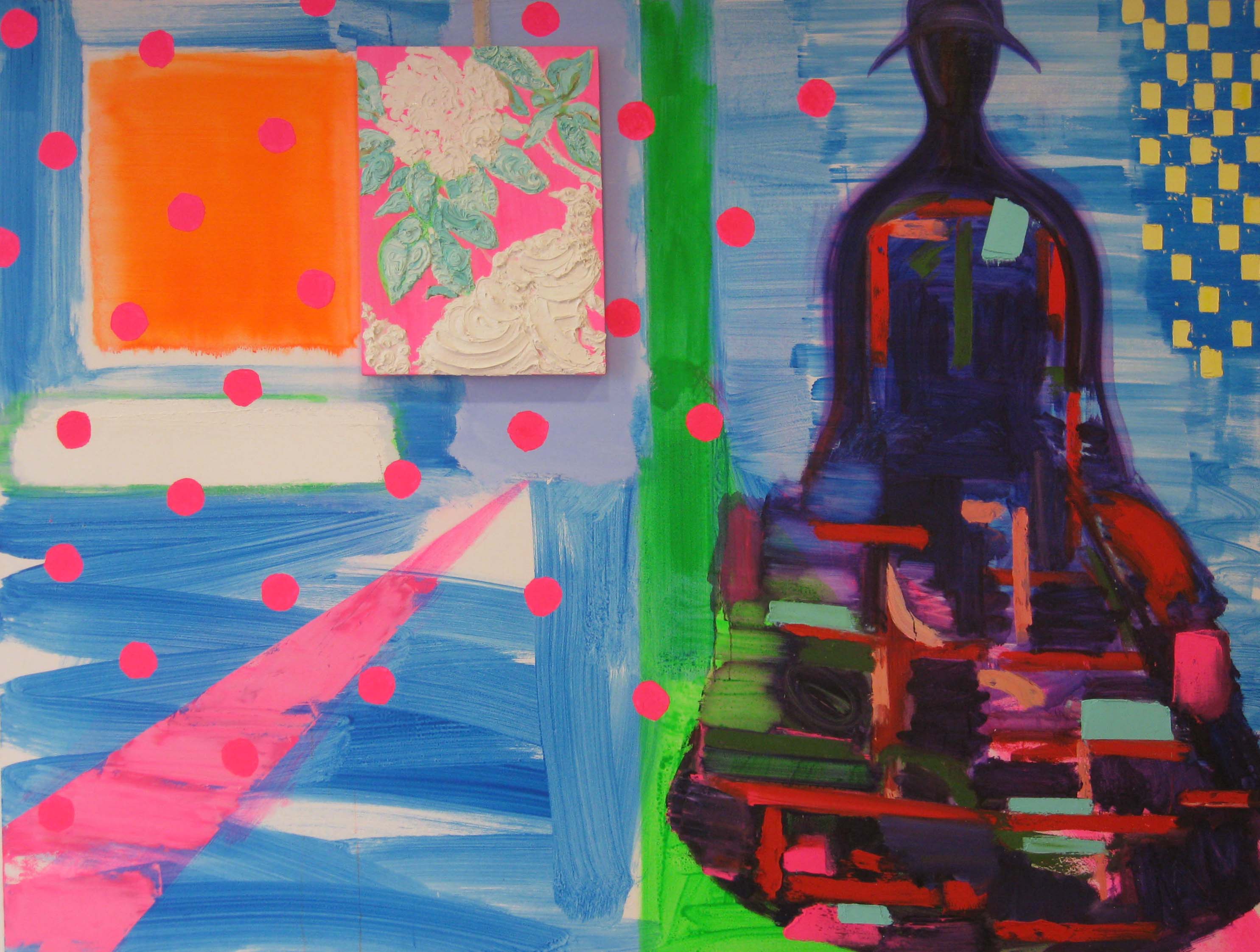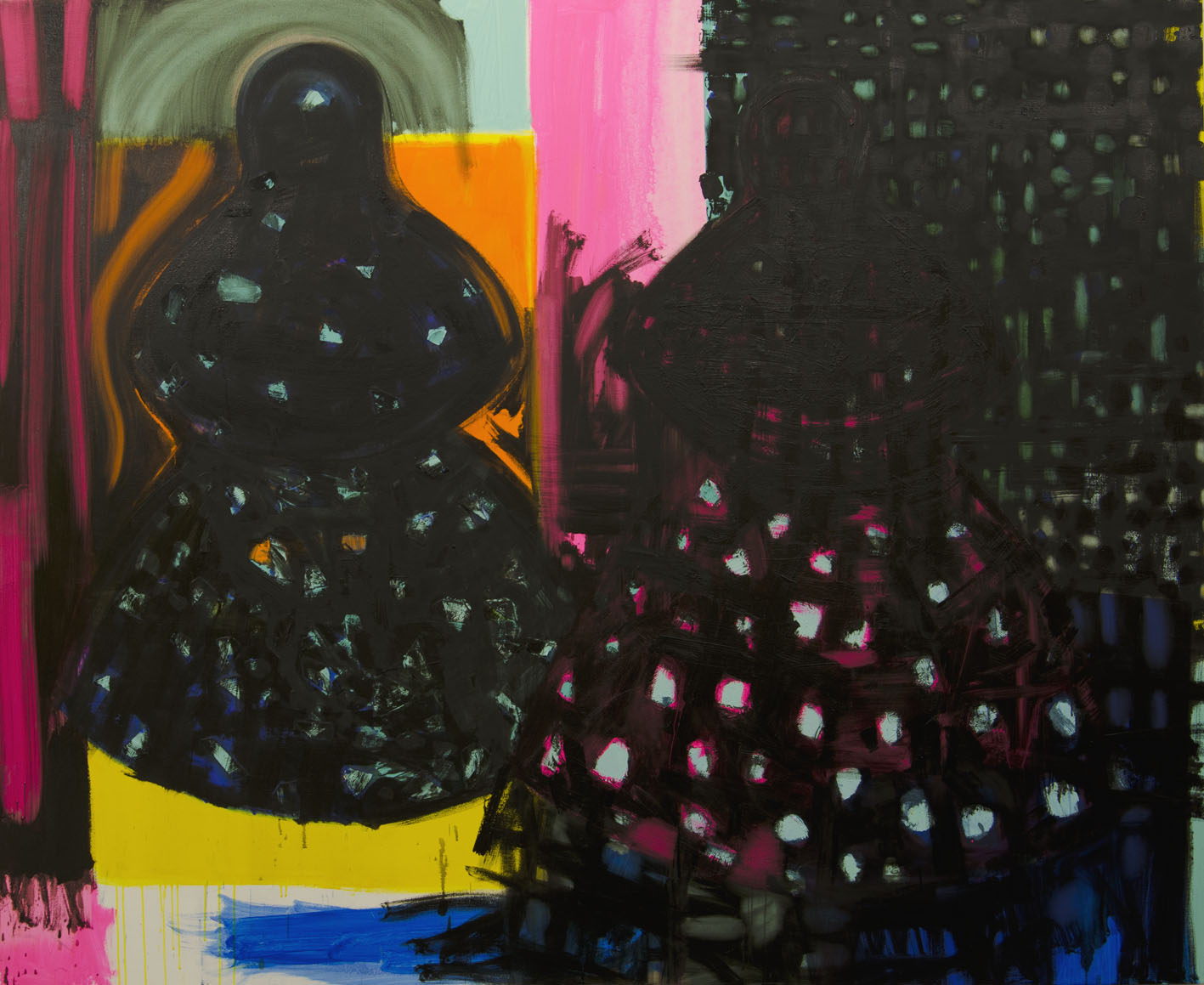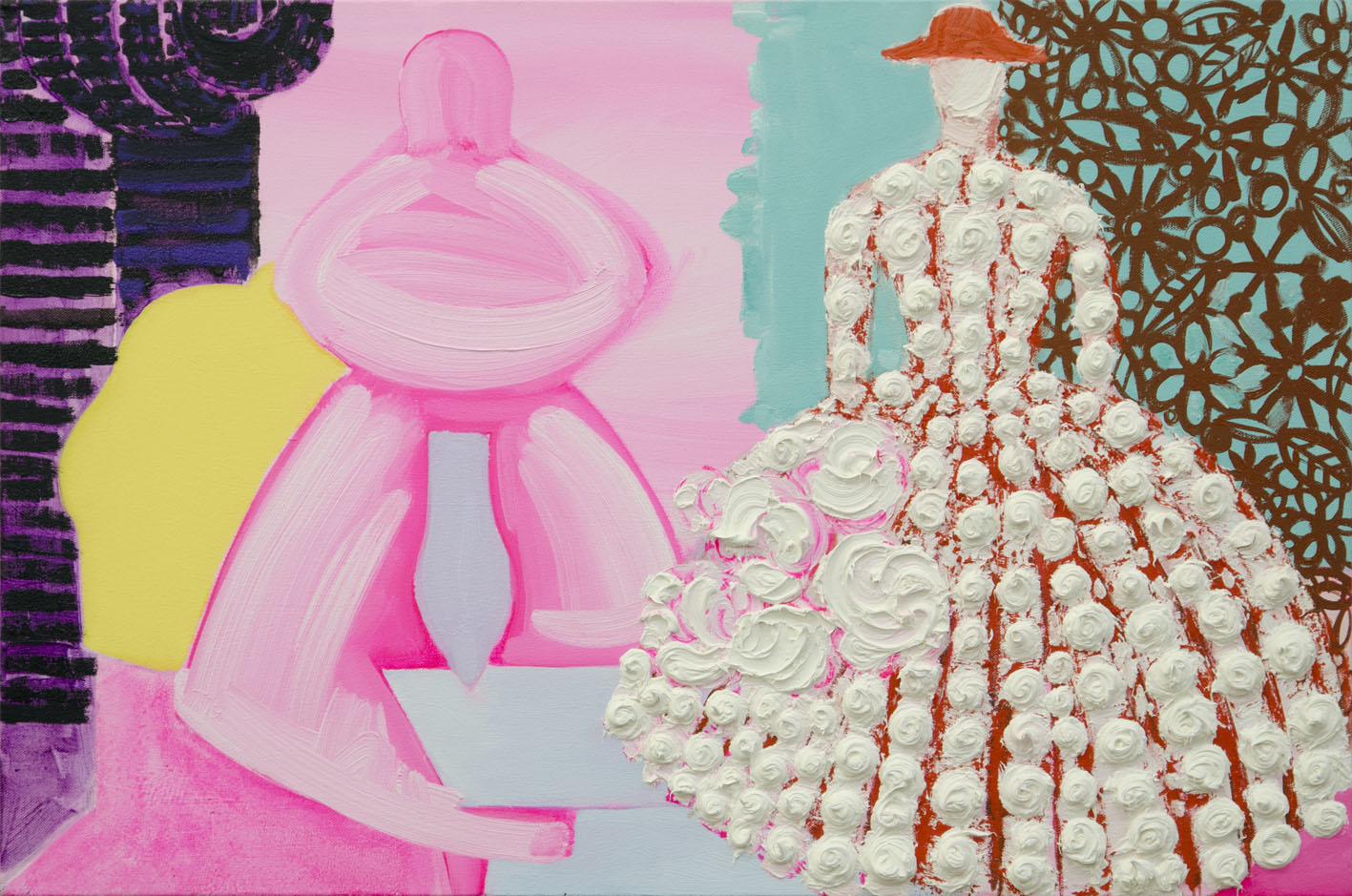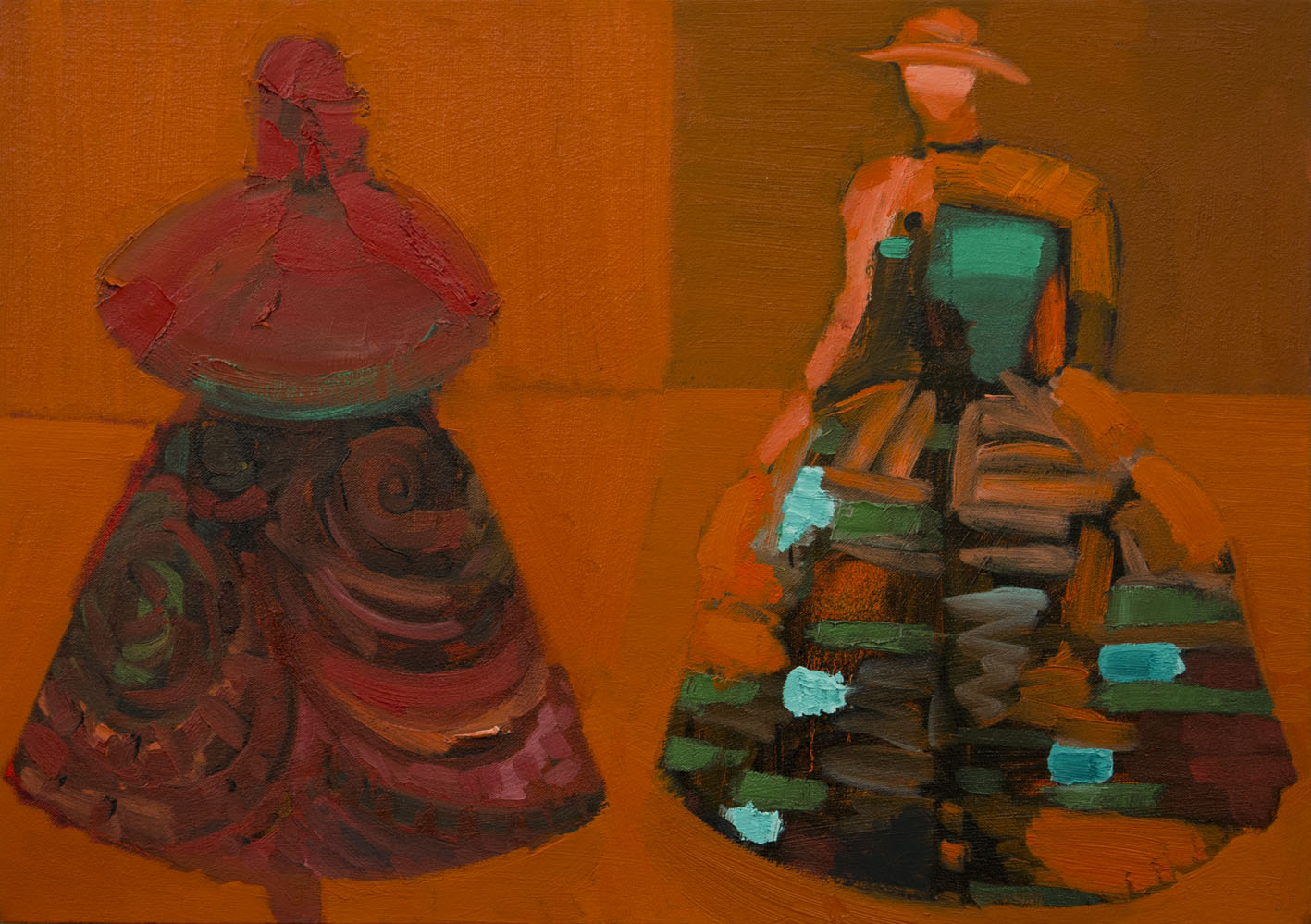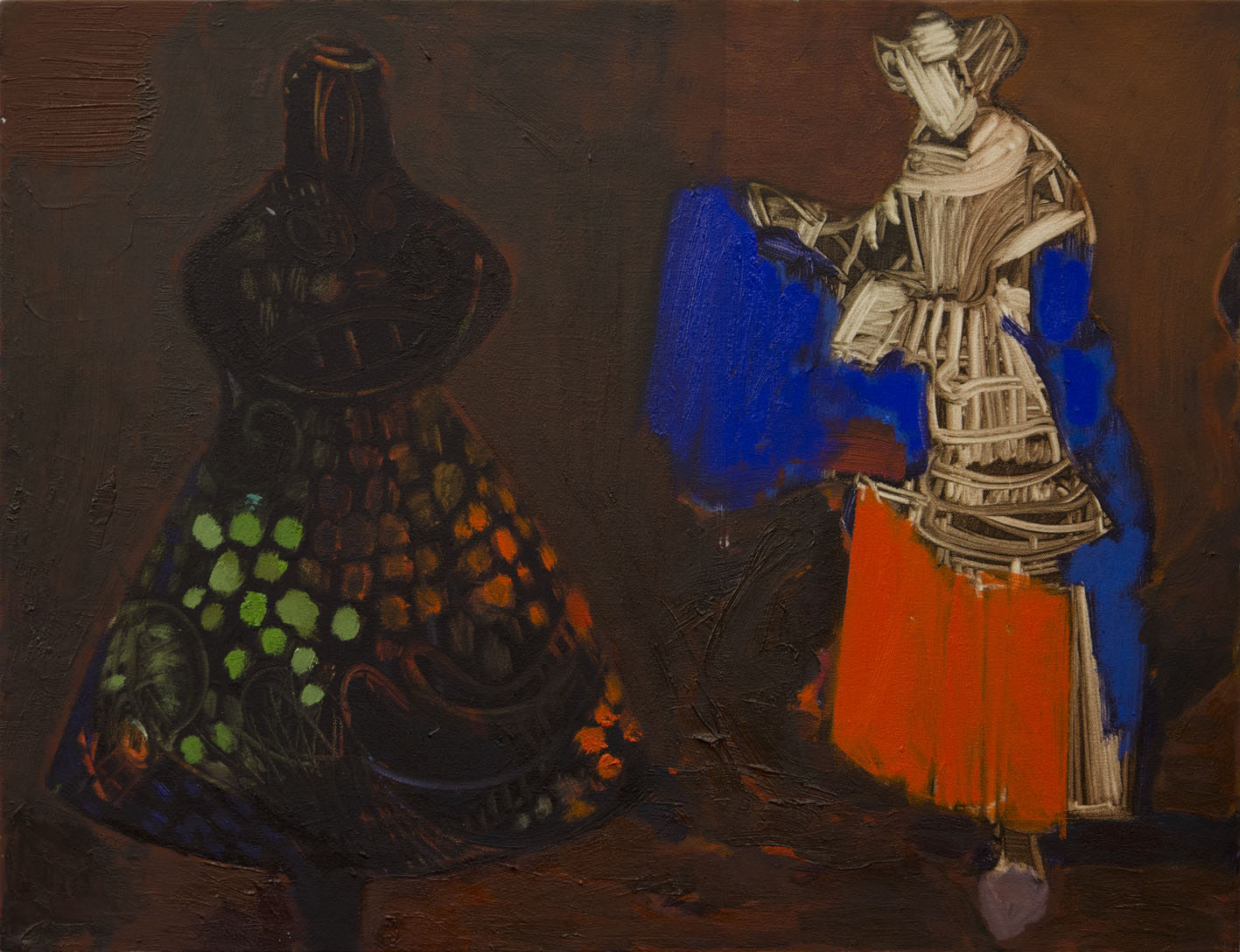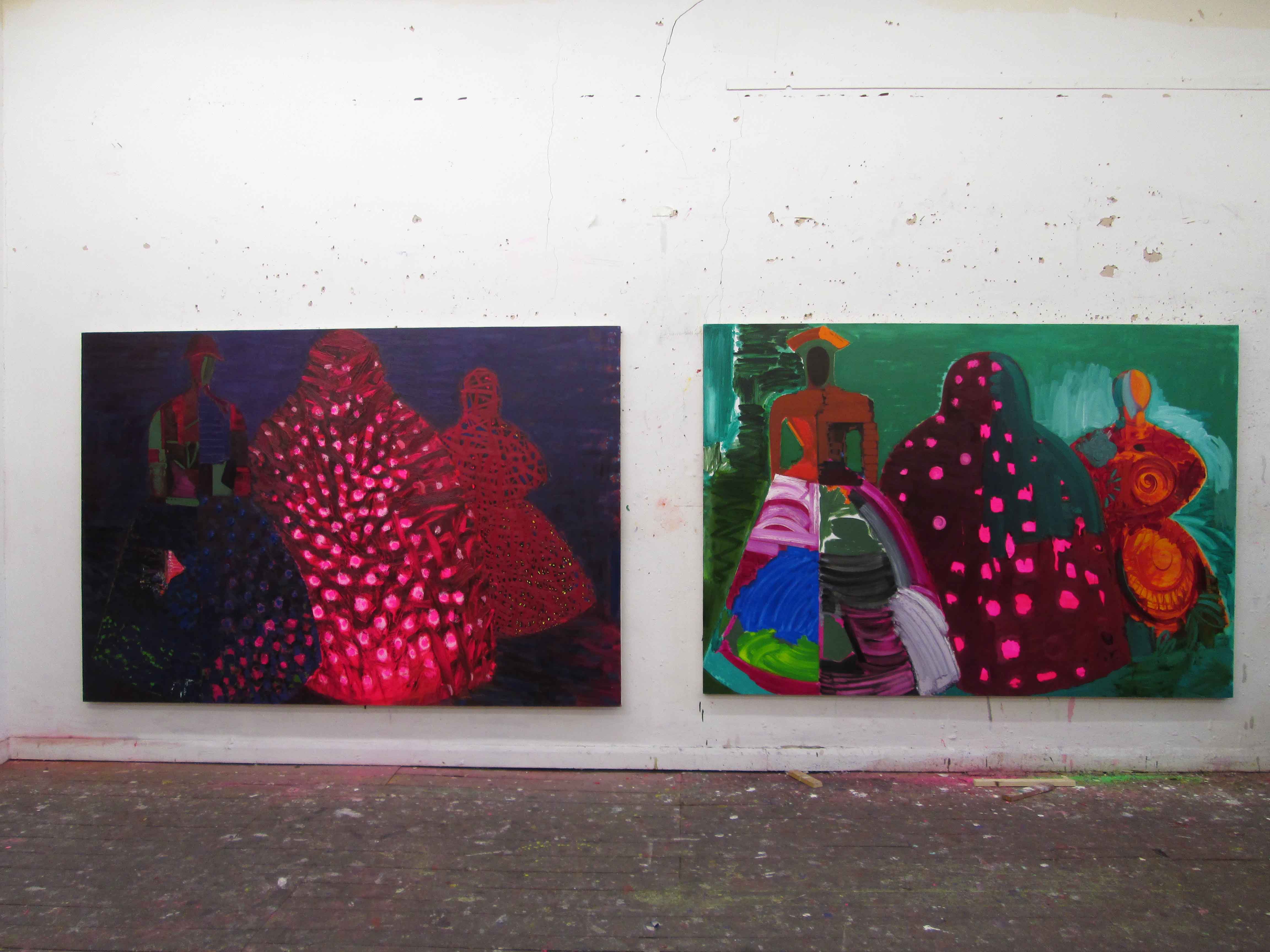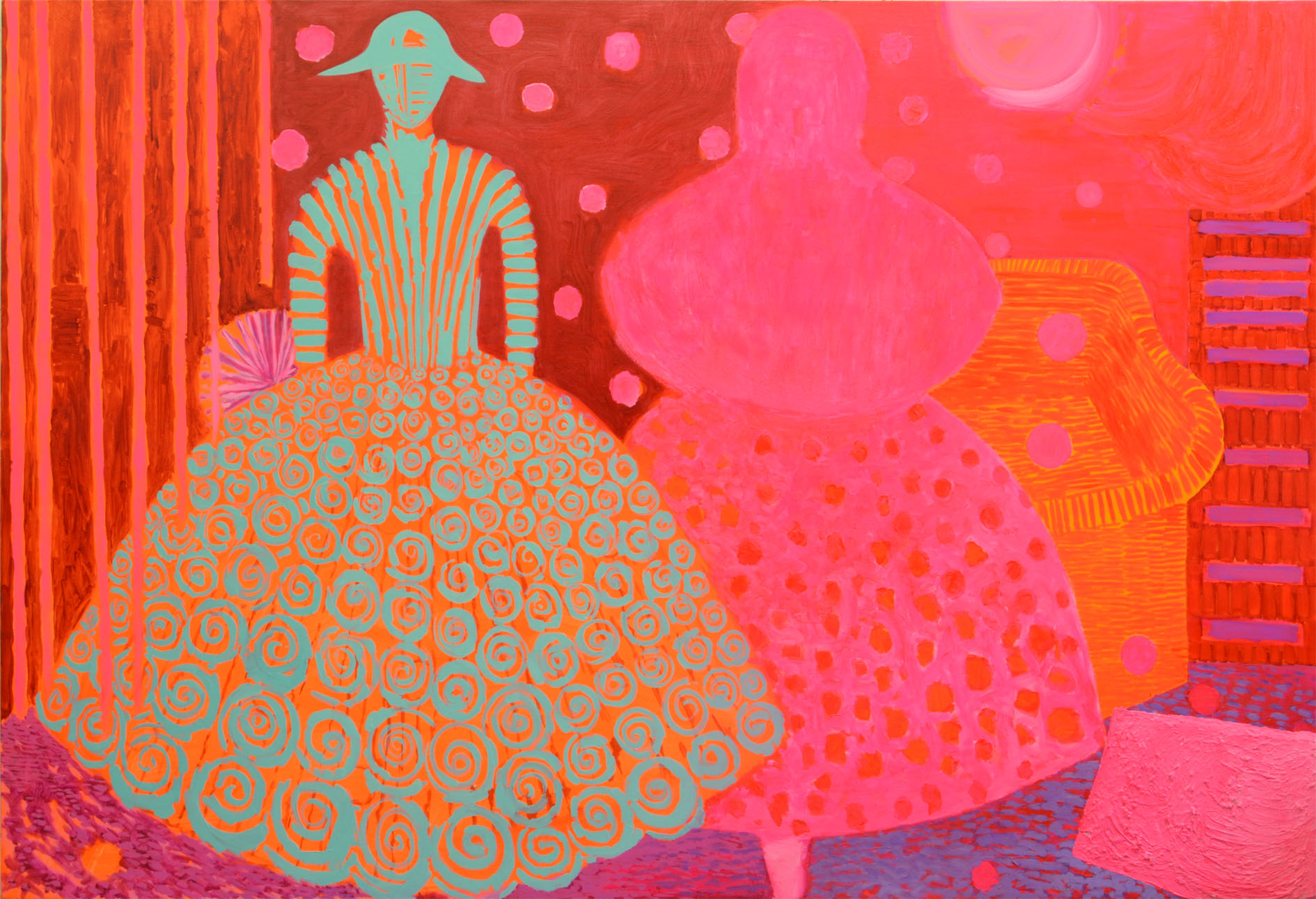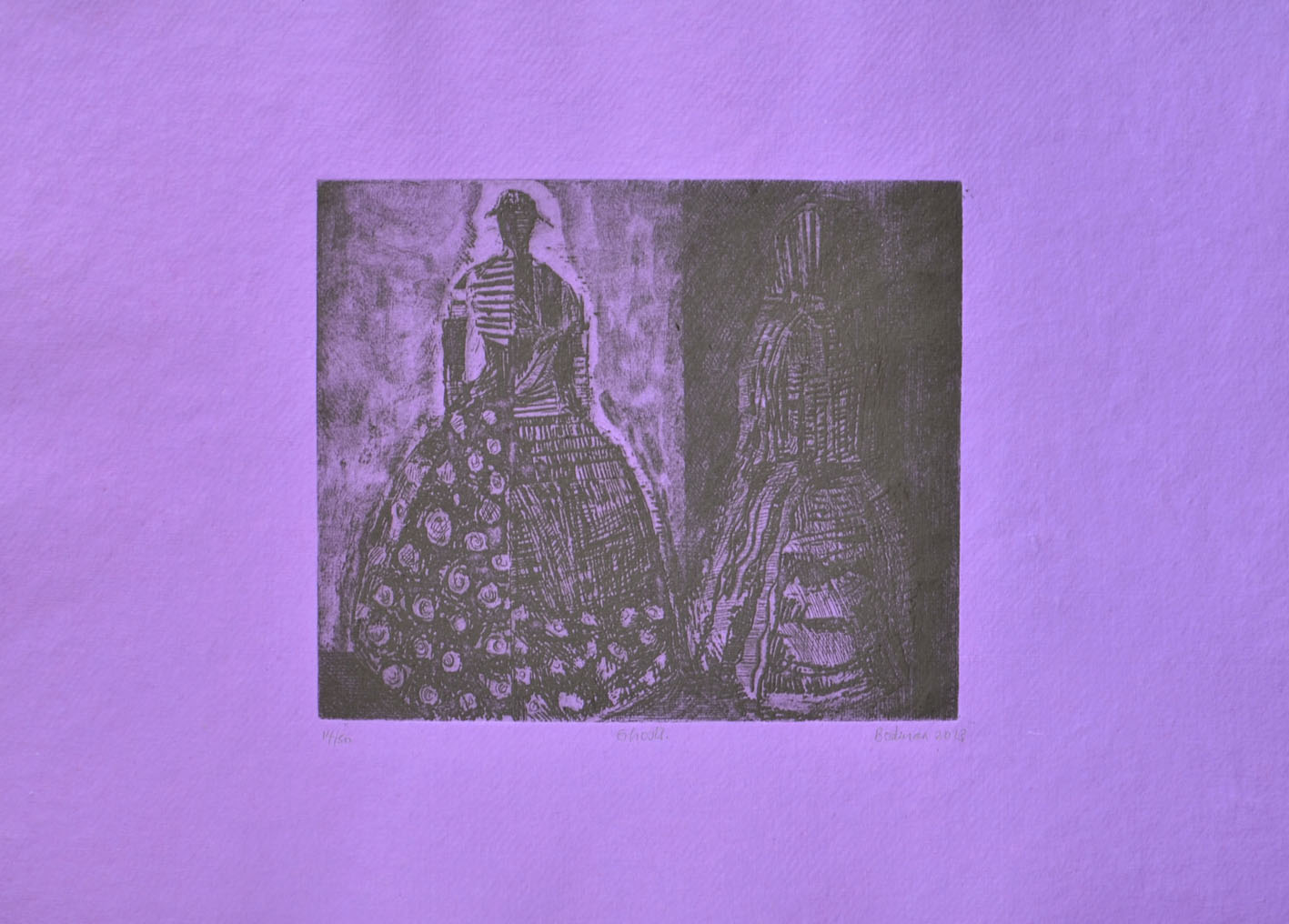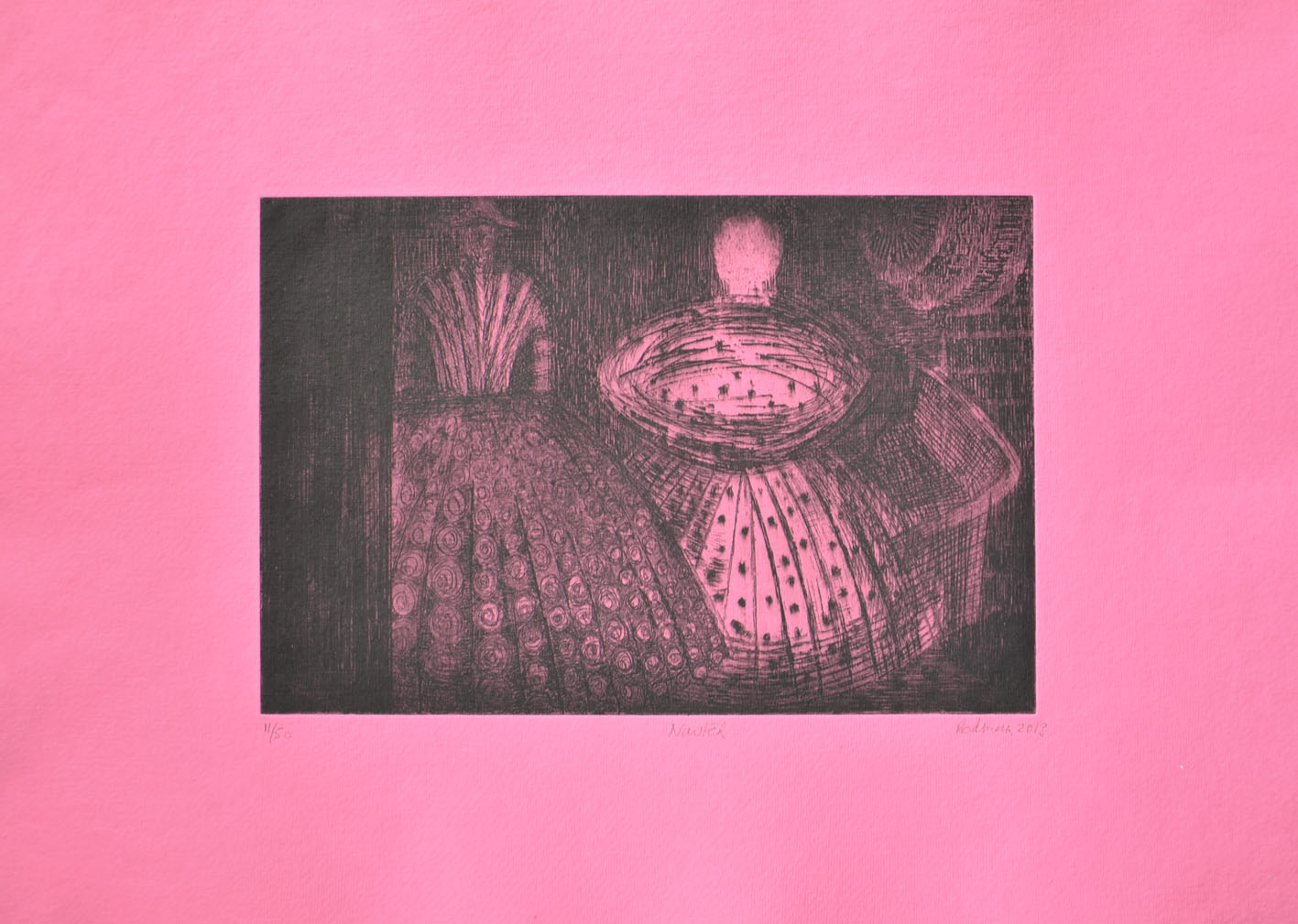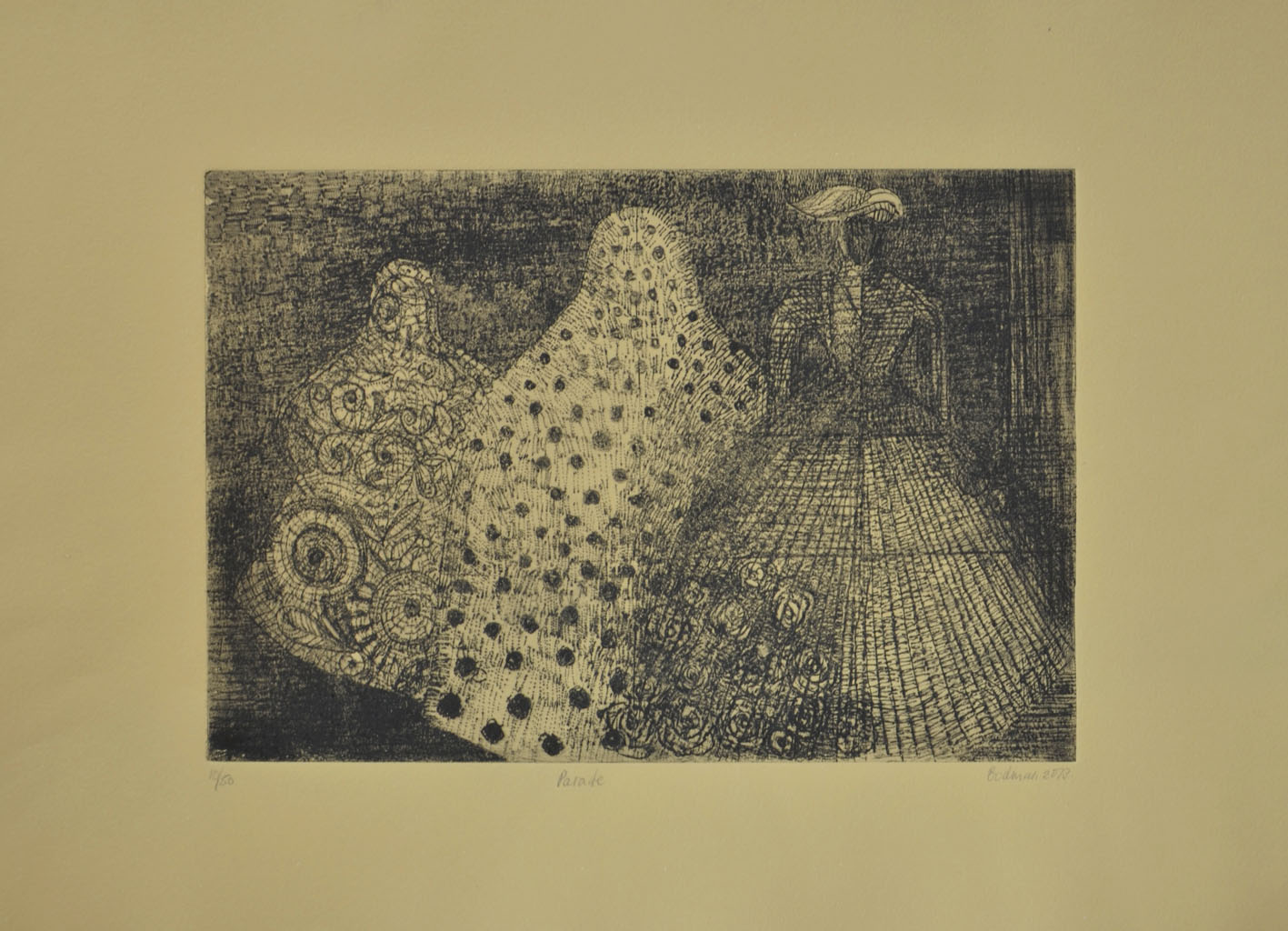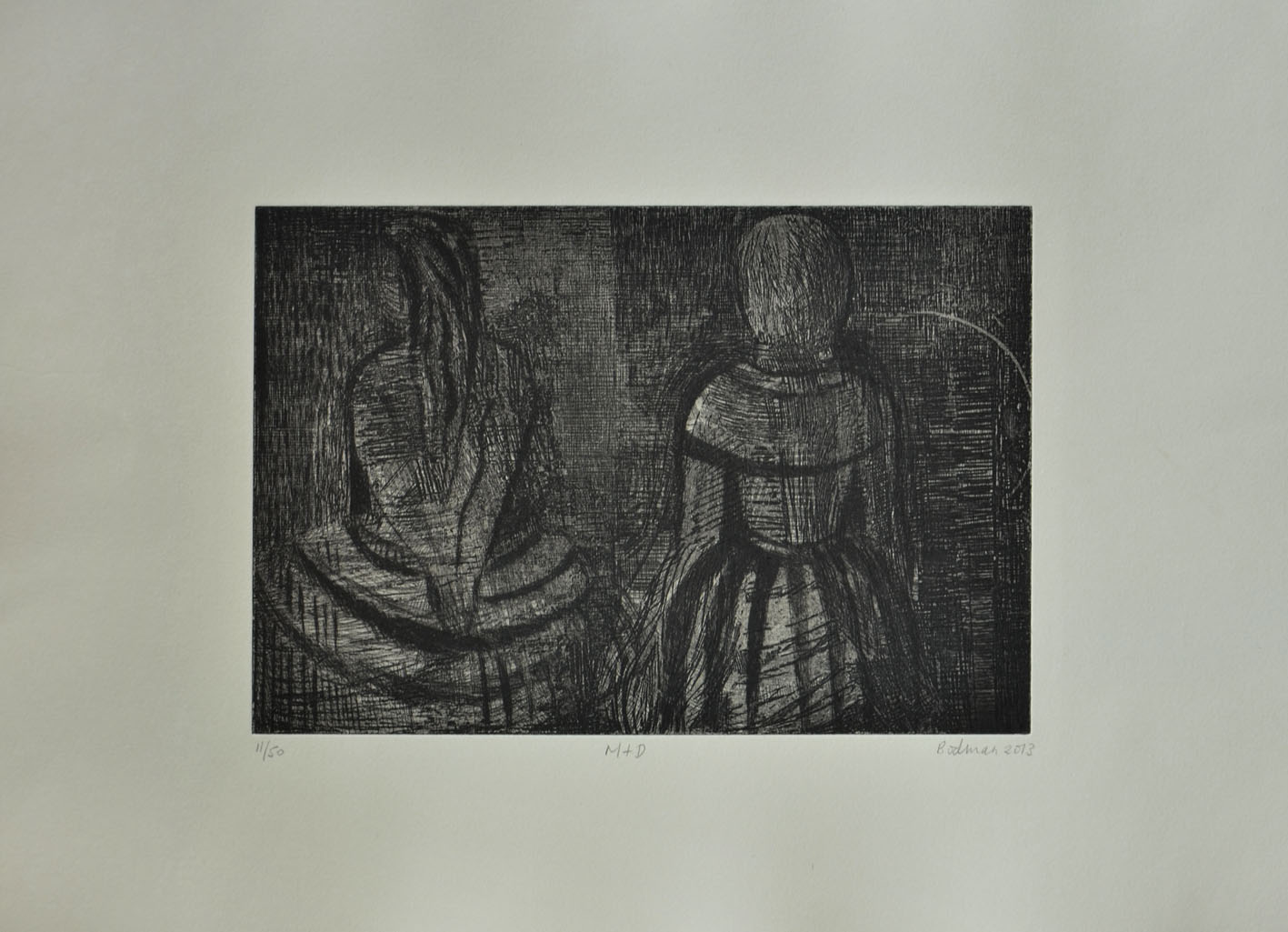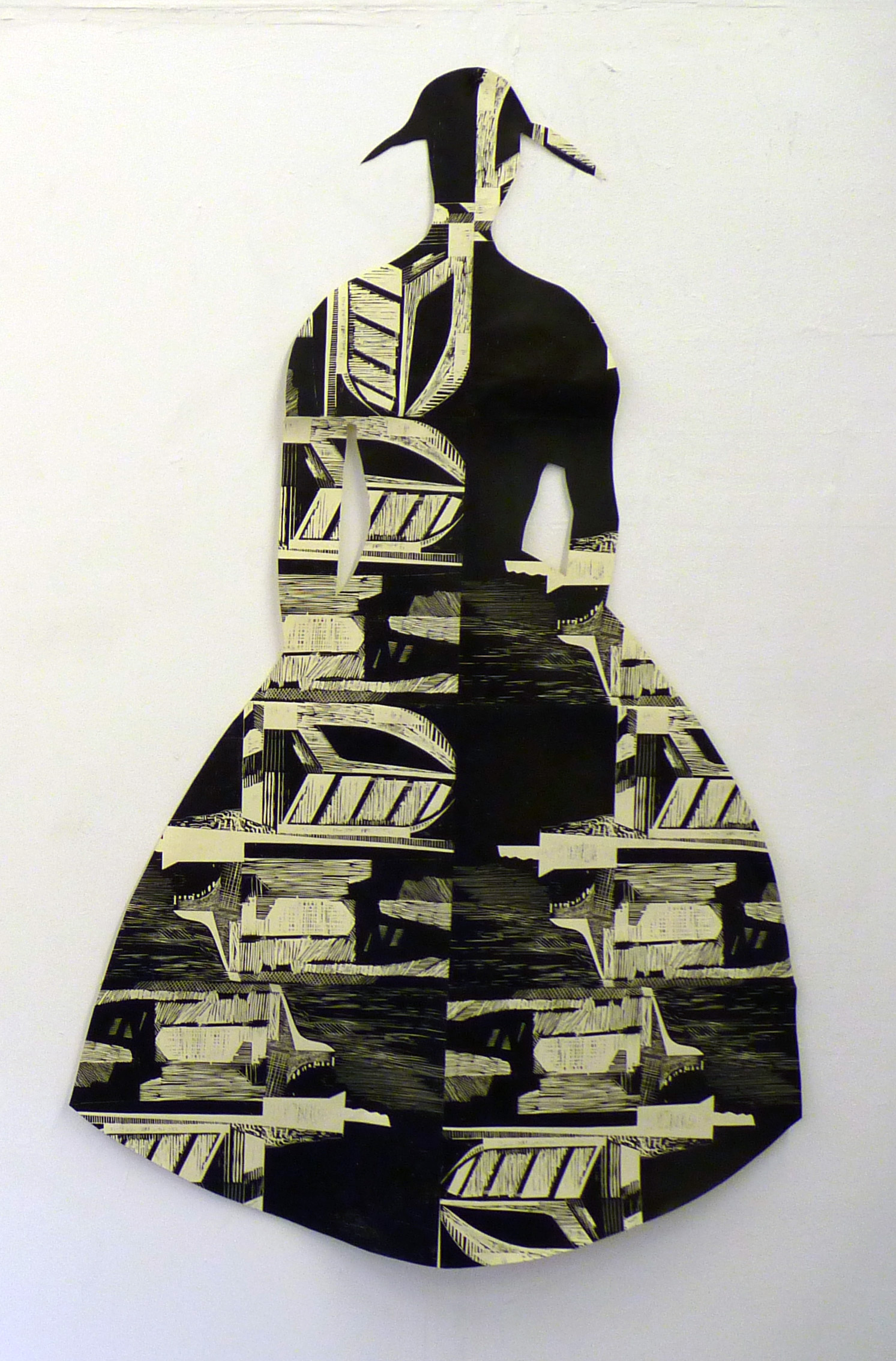 Paintings on this page were shown in:
LIGHT/DARK/DARK/LIGHT,
Globe Gallery, 57 Blandford Square, Newcastle-upon-Tyne,
19.9.2014 – 31.10.2014
Works from this series were also shown in:
Malerie, Newbridge Project Space, Newcastle and Transition Gallery, London, 2012

The work considers and investigates the human need to escape, albeit on a temporary basis from paramount reality, see Escape Attempts, Cohen, S & Taylor, L, (1976). A troupe of female figures, (first encountered in PALCE), escape from the vicissitudes of daily life, adopting personas borrowed from C17, 18 & 19th Spanish, Persian and French paintings and inhabit new or different pictorial spaces in which responses to living in a contemporary patriarchal society can be safely acted out. Playfully employing a range of making strategies and using a mix of representational and abstract forms, referencing a wide range of sources from the histories of painting from Abstract Expressionism to devotional imagery.

Headless, 2014, (woodcut), like its predecessor series of paintings that includes Miss Perfect, 2009, Headless, 2012-14 and Twins, 2012, is based on a 2007 M&S advert for women's clothing featuring the ever-youthful Twiggy. The restricting and intransigent medium of woodcut presents further opportunities to critique the pictorial tradition of siting the feminine in a natural context. Images of woman as nature - irrational, unruly, controllable, were historically directed towards the male gaze.
In the advert 'woman as nature' has been knowingly restaged for a contemporary, essentially female urban audience to suggest an eternally youthful, self-renewing, 'natural' femininity. Layering, common to both painting and printmaking, can be used to reveal or conceal - unstable or shifting under-layers of colour can undermine the graphic image causing the viewer to question what's really on offer.